---
President's Report
As anyone who attended the recent TCATA annual conference in Ponte Vedra, Florida will attest, the conference was a rousing success. While there are many valuable benefits of TCATA membership, the opportunity to attend the annual conference is unequivocally the most significant. This year's business sessions were all very informative, the special activities were fun and memorable, the conference was typically well-run thanks to David and Cheryl, and the venue was one of the very best. If you attended, I'm sure you are in agreement. If you did not attend, I would encourage you to make next year's gathering a priority.
It is a distinct privilege to assume the office of TCATA president for the next two years and I hope to be worthy of the position. Steve Mathews established a model of excellence in his recently completed term that I fully intend to follow. Thanks to Steve for his service to the organization!
Having been a TCATA member for 35 years, I have been able to enjoy innumerable benefits of my membership and we are always on the lookout for additional ones to add. While that is an ongoing effort, the most valuable benefit to me has always been, and will continue to be, the relationships that have developed through being actively involved in the association. I heartily encourage you to take advantage of the many benefits at your disposal, not the least of which is the annual conference. It is my hope that TCATA can continually provide you with information, ideas, and a forum that serves to enhance your business success, and I will diligently work to that end.
---
Meet the New TCATA President
Please click here to view a 3-minute interview with the new TCATA president, Gerald Henke of Intex Distributing, Austin, Texas.
---
2016 TCATA Annual Conference Deemed "One of the Best"
"Another one for the books" seemed to be the consensus of attendees at TCATA's recently concluded annual conference, held in Ponte Vedra Beach, Florida. With the combination of excellent speakers, an outstanding hotel, fun social events and valuable networking, this meeting hit on all cylinders. Many attendees also commented on the energy and enthusiasm that Conference Chair Alex Atwater brought to this meeting.
Featured speaker Brian Beaulieu of ITR Economics outlined coming cycles in the economy, and showed attendees how to position their companies to prosper. TCATA members already receive the quarterly Private Label Advisor Report from ITR, but are also invited to receive other monthly updates from ITR – contact Cheryl or David for details.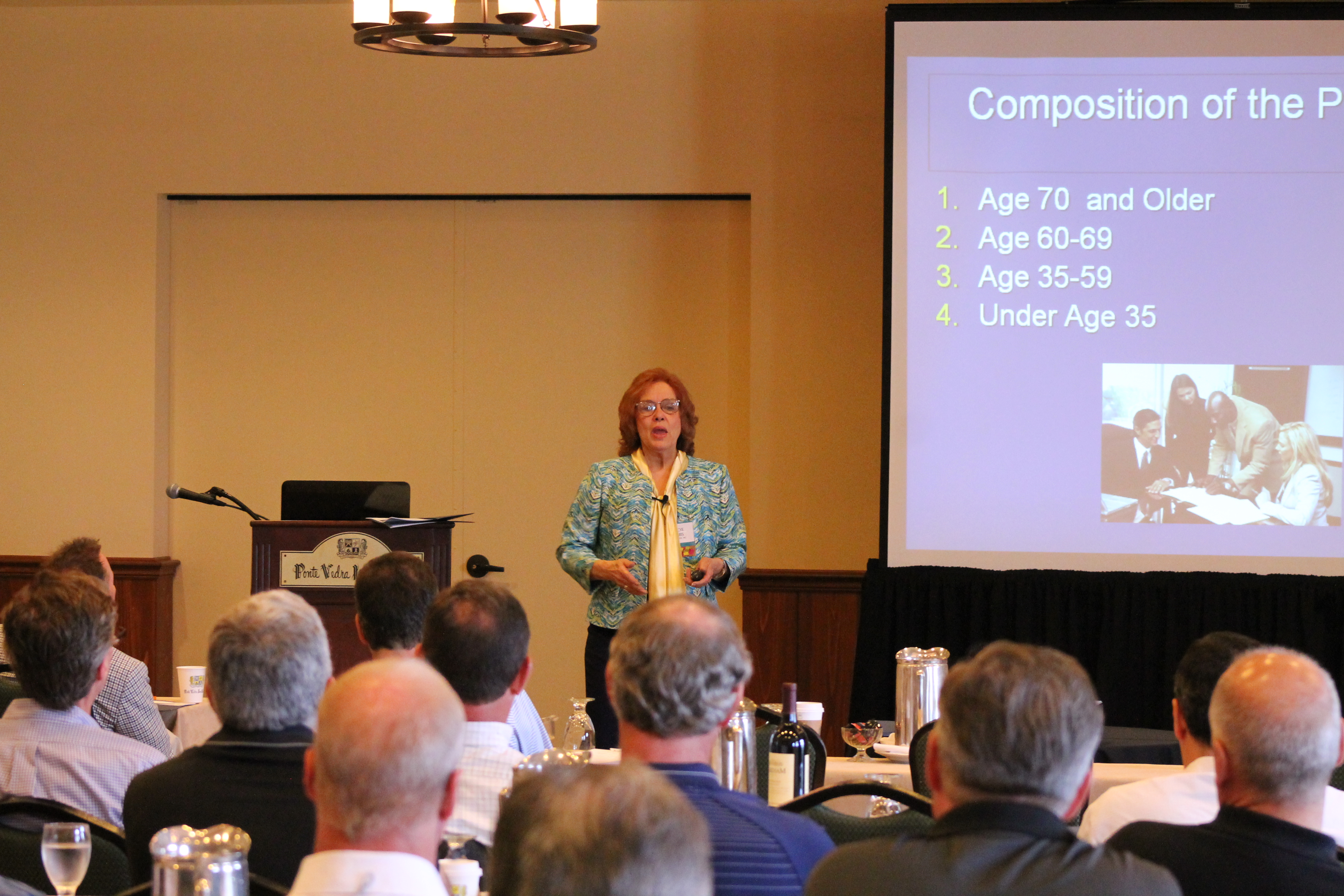 Human resources guru Nancye Combs covered important topics ranging from how to write an employment ad to conducting a legal interview to working with the millennial generation. TCATA members may contact Nancye (NancyeCombs@aol.com) at no charge for any HR questions. If the issue is complicated and requires more time, then you will be charged at a discounted hourly rate.
Former Navy SEAL Neil Guinan shared some of his experiences in the military, and showed how lessons learned there can translate to running a business. Attendees enjoyed hearing from this true American hero.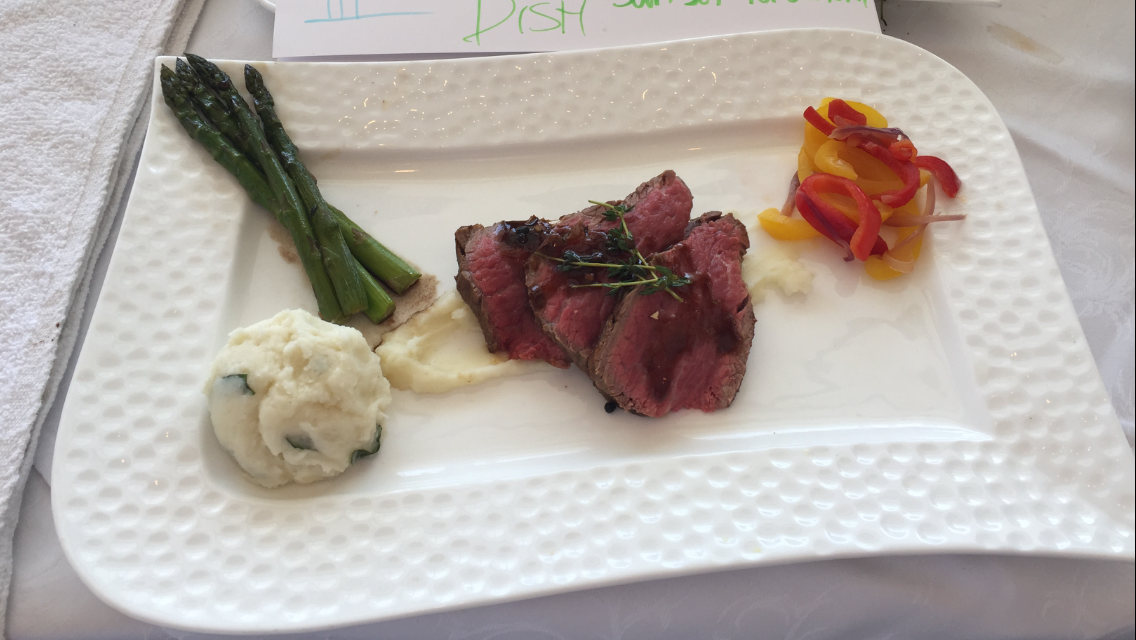 The winners of the Spouse/Guest Top Chef program are pictured above: (from l to r) Liz Johnson, Stephanie Magnus, Peggy Acton, and Crystal Williams was the fourth member and photographer. They were known as Team Loinly Tenderhearts, and also pictured above is their winning dish, titled, "Sunset Tenderloin." Congratulations, ladies!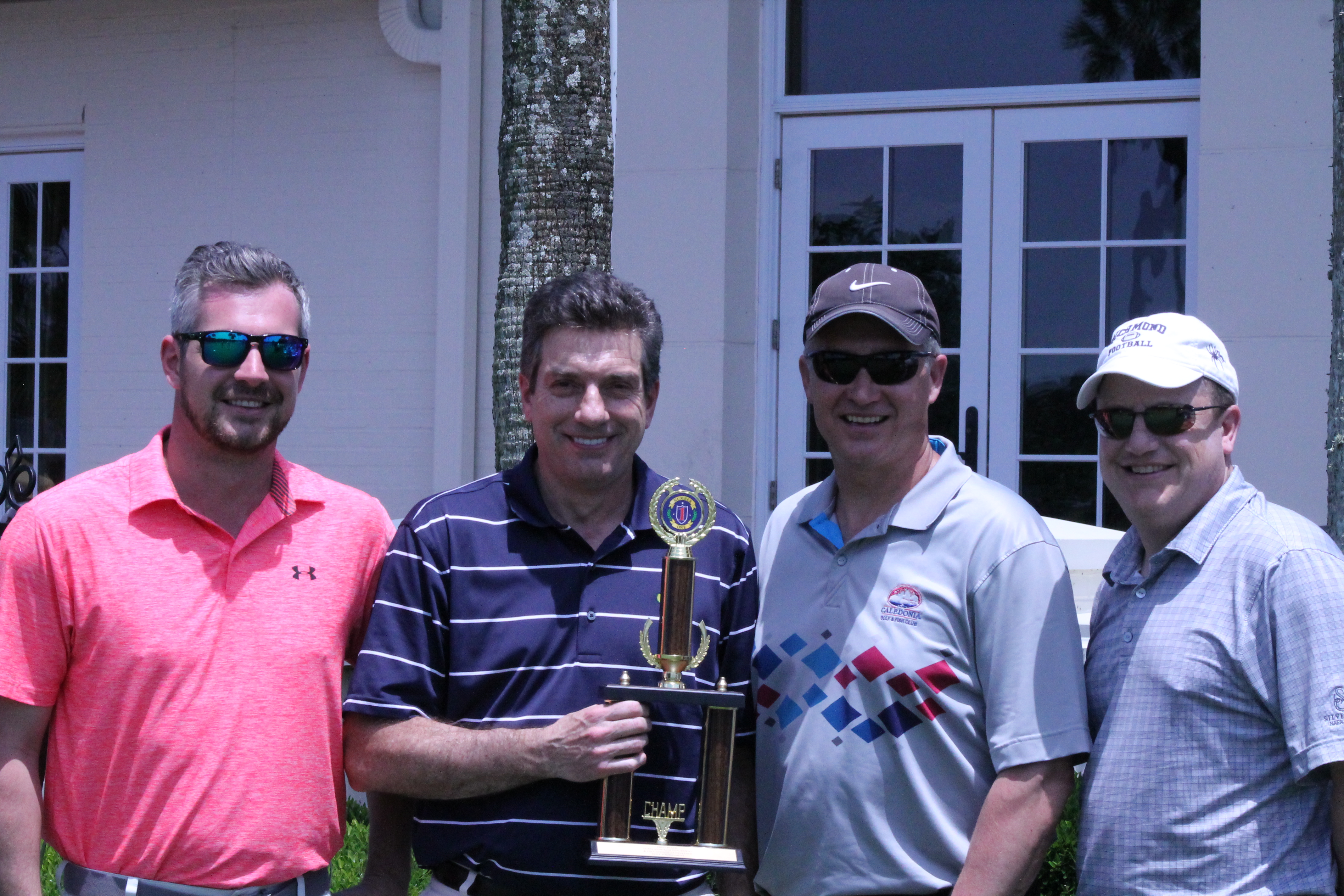 Taking first place in the golf tournament were (from l to r) Derek Hanson, JR Ryan, Ed Kirejczyk and Peter Limoncelli.
The golfers participating in the tournament raised $440 for the TCATA Scholarship fund with mulligans purchased for use during the tournament. Congratulations, guys!
---
Henke Assumes Presidency
Gerald Henke, owner of Intex Distributing of Austin, Texas assumed the position of president of TCATA. Mr. Henke has been very active in the Association for many years. He has served several terms on the Board of Directors and on various conference committees, including as chair of the 2008 annual conference in Austin. He and his wife Jackie have attended nearly every TCATA conference since 1982. Click here to view a brief video interview with Gerald.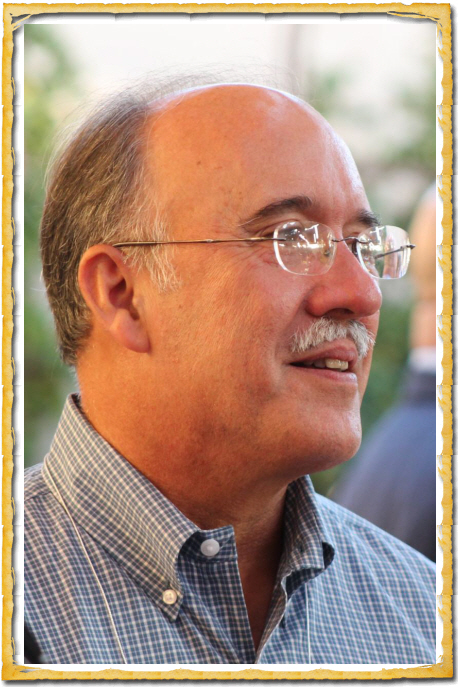 Officers, Board Members Elected
Henry Padron of Industrial Equipment and Supplies, Miami, Florida assumed the position of Treasurer. Elected as vice presidents were Michael Leeming of Parker Boiler, Machinery Manufacturer division; and Peter Limoncelli of Yankee Equipment, Distributor division. Re-elected as vice president was Alexander Seitz of Seitz Chemical, Supply Manufacturer division.
The results of the elections to the Board of Directors were announced during the meeting. Re-elected were Gene Williams of American Laundry Products, Supply Manufacturer division and Jim Horwath of A. A. Horwath, Distributor division. Newly elected were:
Bill Brooks - Alliance Laundry Systems-Unimac, Machinery Manufacturers

Michael Leeming - Parker Boiler, Machinery Manufacturers

Bill Schnitzer - Quality Fabricators, Supply Manufacturers

Orville Johnson - FabriClean Supply, Distributors

Andy O'Brien - Package Supply, Distributors

Charlie Thompson - American Trade Magazines, Related Trades
---
Mathews Retires as President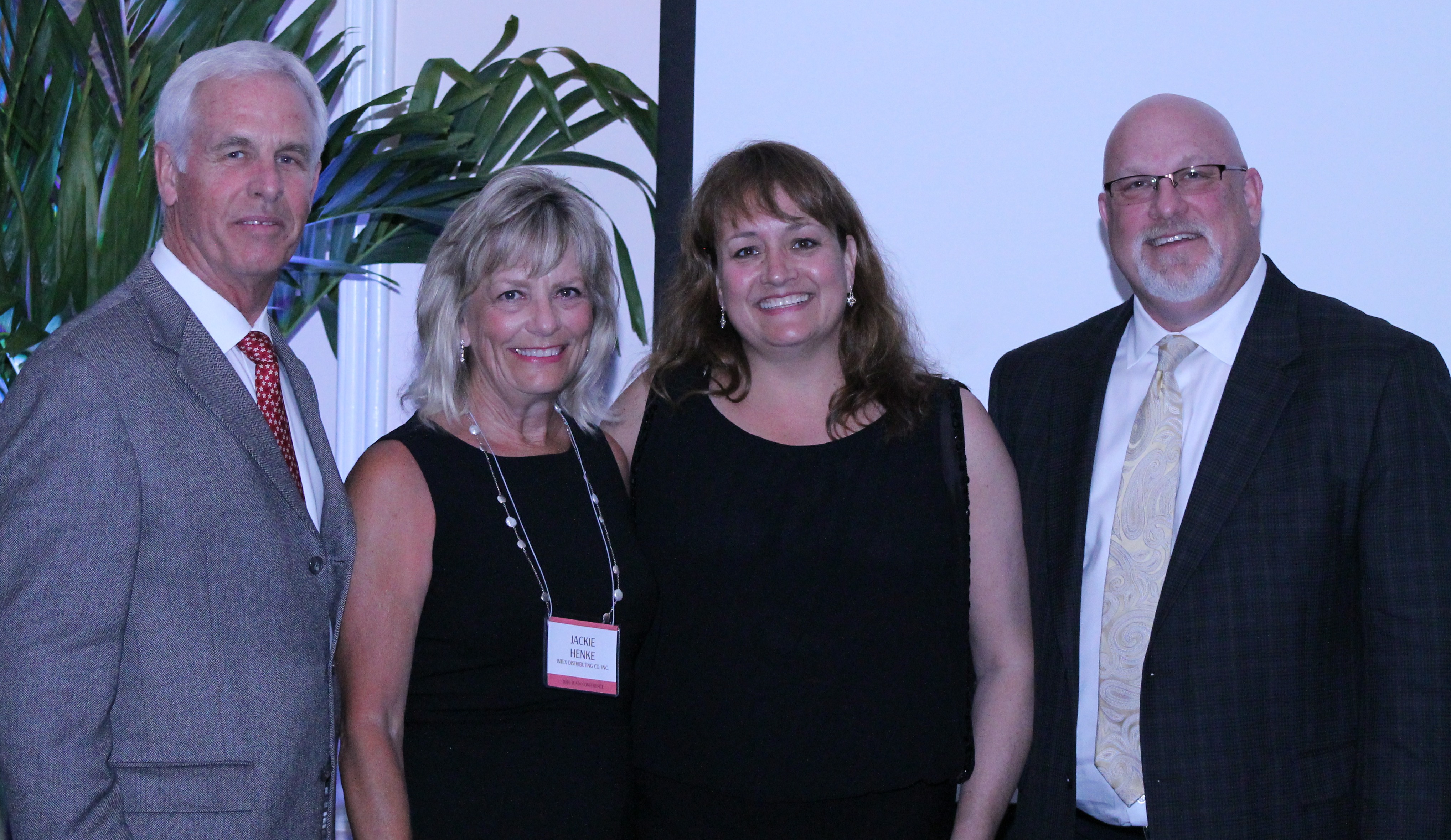 At the closing dinner, Gerald Henke thanked Steve Mathews of M & B Hangers for his years of service as president. Mr. Henke and his wife Jackie presented Steve and his wife Amy retirement gifts. Steve's father, Stan Mathews and his wife Jo were in attendance to their son retire. Steve and Stan are the first father and son to have both served as presidents of the Association. (Pictured above, from left to right are: Gerald & Jackie Henke and Amy & Steve Mathews.)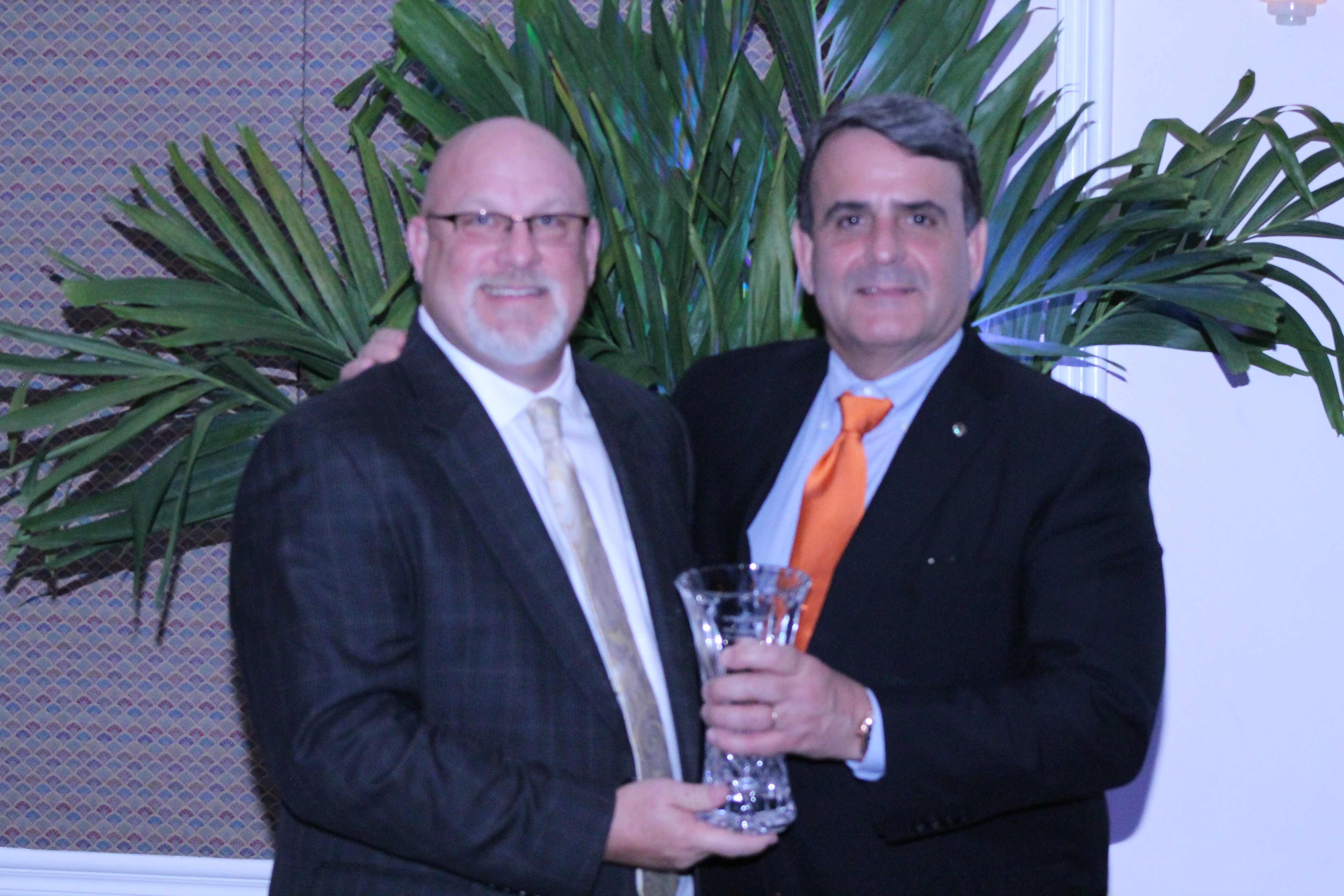 During the conference, three TCATA members were recognized and presented awards on the anniversaries of their membership in 2016. Curtis Pellerin accepted an award on the occasion of Pellerin Laundry Machinery's 75th anniversary; The E. J. Thomas Company was recognized for 50 years of membership; John Kratz accepted an award in recognition of Tri-Supply's 25 years of membership. See below for a profile of each of these companies. (On the left is Steve Mathews and Curtis Pellerin.)
---
The Textile Care Allied Trades Association (TCATA) is an international trade association representing manufacturers and distributors of drycleaning and laundry equipment and supplies. It is the only trade association dedicated exclusively to the interests of the allied trades.