---
President's Report
America is less than thirty days from electing a President for a four-year term of office. Most everyone I speak with is not enamored with either of the two major candidates. While there are certainly zealous supporters of both candidates, my impression is that a very large number of Americans are dismayed with the choices we have for our next President. I don't recall that ever being the case in the past, but vote we must.
The next President will nominate Supreme Court judges that will make decisions of serious consequences that will affect us for decades to come; and other legislators and judges elected in local, state, and national races will make laws and policy that will profoundly affect our industry, as well as our children and grandchildren, so vote we must. I ask that you vote, that you encourage others to vote, and that you make the effort to study the candidates for traits that indicate they are men and women with a moral compass, a sincere desire to serve, a vision and humility - as we are poorly served by arrogant leaders. After all, it is a privilege and a right as Americans that we can vote.
---
Clean 2017 Exhibit Sales Exceed Last Four Shows

With Clean 2017 coming soon, booth sales have already surpassed total footage at the past four Clean Shows. Exhibit space sold reached 200,606 (sf) in early October, with 307 exhibiting companies, including 22 new to the Show.
Companies interested in exhibiting are encouraged to sign up early for prime locations on the show floor because booth assignments are made on a first-come, first-served basis. A floor plan can be viewed on the show's website. Contracting early also gives exhibitors longer exposure with a listing on the show's website. In addition, only exhibiting companies have the long-term marketing opportunity to advertise on the show's website and in the Show Directory.
Clean 2015 in Atlanta featured over 430 exhibiting companies and more than 30 hours of classroom education. It drew 11,264 people representing all 50 U.S. states and 88 other countries.
By now, most TCATA members who plan to exhibit there have secured their space; however, you can visit cleanshow.com if you have not yet done so. Housing for the show is expected to open in early November.
To obtain an Exhibitor Prospectus or get more information about Clean 2017, visit its website at www.cleanshow.com, or contact show management, Riddle & Associates, 2751 Buford Highway, Suite 100, Atlanta, GA 30324 USA, phone 404-876-1988, email info@cleanshow.com.
Stay Alert!
Please be alert for scammers or other unauthorized people offering hotels or services who claim to be from the Clean Show. Emails from Show Management will have a @cleanshow.com or @jriddle.com address. Official hotels and suppliers will be listed in the Exhibitor Manual. If you are unsure if a solicitor is part of the Clean Show, please contact us at info@cleanshow.com.
---
Johnson Appointed 2017 Conference Chair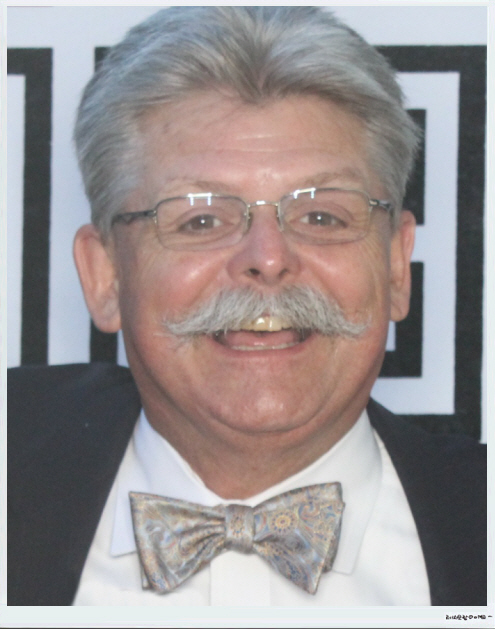 TCATA president Gerald Henke recently appointed Orville Johnson as chair of the 2017 Annual Management & Educational Conference to be held from July 26-29 at the Cheyenne Mountain Resort in Colorado Springs, Colorado.
Mr. Johnson currently serves as Vice President of Sales and Marketing at FabriClean Supply of Dallas, Texas. Previously, he was regional sales manager for the F.H. Bonn Company. He has attended many TCATA conferences and has always been an enthusiastic supporter of the Association.
Mr. Johnson serves on the TCATA Board of Directors; was golf chair for the 2012 conference in Williamsburg, Virginia and served as First Timer chair at the 2013 conference in San Diego. He and his wife Tammy have two children.
---
The Textile Care Allied Trades Association (TCATA) is an international trade association representing manufacturers and distributors of drycleaning and laundry equipment and supplies. It is the only trade association dedicated exclusively to the interests of the allied trades.