---
President's Report
As anyone who attended the recent TCATA annual conference in Ponte Vedra, Florida will attest, the conference was a rousing success. While there are many valuable benefits of TCATA membership, the opportunity to attend the annual conference is unequivocally the most significant. This year's business sessions were all very informative, the special activities were fun and memorable, the conference was typically well-run thanks to David and Cheryl, and the venue was one of the very best. If you attended, I'm sure you are in agreement. If you did not attend, I would encourage you to make next year's gathering a priority.
It is a distinct privilege to assume the office of TCATA president for the next two years and I hope to be worthy of the position. Steve Mathews established a model of excellence in his recently completed term that I fully intend to follow. Thanks to Steve for his service to the organization!
Having been a TCATA member for 35 years, I have been able to enjoy innumerable benefits of my membership and we are always on the lookout for additional ones to add. While that is an ongoing effort, the most valuable benefit to me has always been, and will continue to be, the relationships that have developed through being actively involved in the association. I heartily encourage you to take advantage of the many benefits at your disposal, not the least of which is the annual conference. It is my hope that TCATA can continually provide you with information, ideas, and a forum that serves to enhance your business success, and I will diligently work to that end.
---
Clean 2017 Opens Exhibit Sales

Exhibit sales for Clean 2017, to be held June 5-8 at the Las Vegas Convention Center, are now open. Companies can expose their equipment, products and services for the industry to thousands of attendees from around the world. The Clean Show is unique in that prospective buyers can see actual working equipment, giving them the best opportunity to compare products.
Companies interested in exhibiting are encouraged to sign up early for prime locations on the show floor because booth assignments are made on a first-come, first-served basis. A floor plan can be viewed on the show's website. Contracting early also gives exhibitors longer exposure with a listing on the show's website. In addition, only exhibiting companies have the long-term marketing opportunity to advertise on the show's website and in the Show Directory.
Clean 2015 in Atlanta featured over 430 exhibiting companies and more than 30 hours of classroom education. It drew 11,264 people representing all 50 U.S. states and 88 other countries.
Prospective attendees will begin seeing Clean 2017 registration and hotel information in September 2016. The registration fee includes entrance to the exhibit hall for the entire show and all educational sessions.
To obtain an Exhibitor Prospectus or get more information about Clean 2017, visit its website at www.cleanshow.com, or contact show management, Riddle & Associates, 2751 Buford Highway, Suite 100, Atlanta, GA 30324 USA, phone 404-876-1988, email info@cleanshow.com.
**************************************************************
Stay Alert!

Please be alert for scammers or other unauthorized people offering hotels or services who claim to be from the Clean Show. Emails from Show Management will have a @cleanshow.com or @jriddle.com address. Official hotels and suppliers will be listed in the Exhibitor Manual. If you are unsure if a solicitor is part of the Clean Show, please contact us at info@cleanshow.com.
---
Johnson Appointed 2017 Conference Chair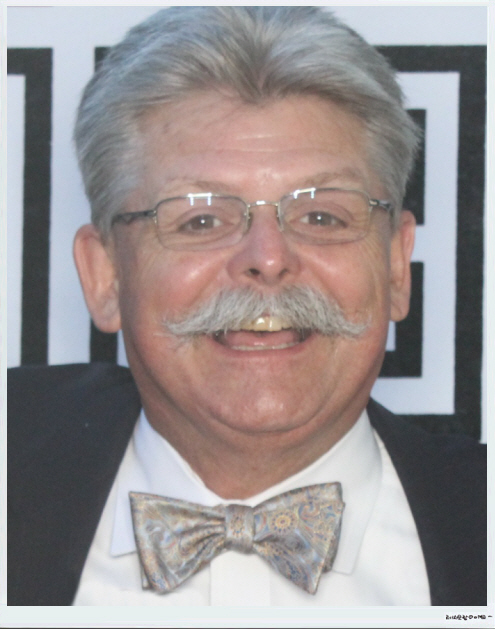 TCATA president Gerald Henke recently appointed Orville Johnson as chair of the 2017 Annual Management & Educational Conference to be held from July 26-29 at the Cheyenne Mountain Resort in Colorado Springs, Colorado.
Mr. Johnson currently serves as Vice President of Sales and Marketing at FabriClean Supply of Dallas, Texas. Previously, he was regional sales manager for the F.H. Bonn Company. He has attended many TCATA conferences and has always been an enthusiastic supporter of the Association.
Mr. Johnson serves on the TCATA Board of Directors; was golf chair for the 2012 conference in Williamsburg, Virginia and served as First Timer chair at the 2013 conference in San Diego. He and his wife Tammy have two children.
---
The Textile Care Allied Trades Association (TCATA) is an international trade association representing manufacturers and distributors of drycleaning and laundry equipment and supplies. It is the only trade association dedicated exclusively to the interests of the allied trades.