Administrator Pruitt Issues Directive to Ensure Independence and Integrity in EPA Science Committees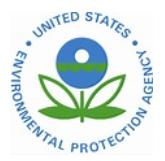 (November 2017) U.S. Environmental Protection Agency Administrator Scott Pruitt recently issued a new directive to ensure that any advisors serving on an EPA Federal Advisory Committee (FAC) are independent and free from any real, apparent, or potential interference with their ability to objectively serve as a committee member.
"Whatever science comes out of EPA, shouldn't be political science," said Administrator Pruitt. "From this day forward, EPA advisory committee members will be financially independent from the Agency."
The directive shall include a requirement that no member of any of EPA's federal advisory committees be currently in receipt of EPA grants, either as principal investigator or co-investigator, or in a position that otherwise would reap substantial direct benefit from an EPA grant. This principle would not apply to state, tribal or local government agency recipients of EPA grants. An accompanying memorandum issued by EPA Administrator Pruitt explains the directives to improve the independence and integrity of EPA's FACs in ways that advance the Agency's mission.
According to EPA calculations, in just the last three years, members of three of EPA's 22 FACs – the Science Advisory Board (SAB), Clean Air Scientific Advisory Committee (CASAC) and the Board of Scientific Counselors (BOSC) – received upwards of $77 million in direct EPA grant funding while concurrently serving on these committees.
Administrator Pruitt also announced his plan to appoint new leadership and new members to SAB, CASAC and BOSC. "Strengthening independence from EPA, increasing state, tribal and local government participation, and adding geographic diversity and fresh perspectives will improve the integrity of EPA's scientific advisory committees," said EPA Administrator Pruitt.
A list of members will be posted in coming days. To read the full directive please visit here.