Loomis Brothers Equipment Company appoints Lamons President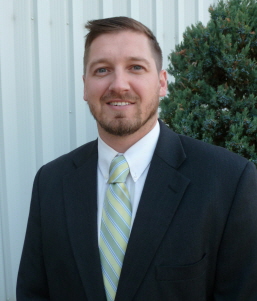 (January, 2018) Loomis Brothers Equipment Company, of Fenton, Missouri, a distributor of commercial laundry equipment has appointed Matthew Lamons president and COO. Lamons takes over for a second generation owner, Dale Loomis, who has assumed the position of chairman and CEO.
Since joining Loomis Brothers in 2007 Lamons has served as director of vended laundry sales, territory sales consultant, and most recently sales and marketing manager. "Matt has excelled in every position he's had, bringing in new business by growing our vended laundry sales and securing new local and regional OPL chain-accounts," says Dale Loomis. "Matt has shown a strong commitment to customer satisfaction and is committed to positioning our company as the service leader in our marketplace. Matt's passion for serving customers and our employees, along with his enthusiasm and strategic thinking, makes him the perfect leader to guide our company into the future."
Lamons earned a B.S. in business administration from the University of Central Missouri and an MBA from Maryville University.