Leonard Automatics Welcomes Quarles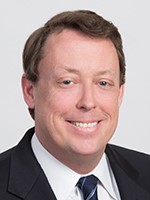 (February, 2018) Leonard Automatics is pleased to welcome Keith Quarles as their Central and Southeast Regional Sales Manager. As an industry veteran, Keith has 21 years of experience providing direct capital equipment solutions in the Laundry Industry. Keith brings an extensive knowledge of the wash aisle and flatwork sides of the business to compliment Leonard's garment finishing expertise.
"Keith's consultative solution-based sales approach paired with his well-rounded knowledge of the laundry industry, will serve Leonard's new and existing customers very well," says Dan Farnsworth, Vice President of Sales.
Keith says, "I am thrilled to be part of the Leonard team as a Regional Manager because I know they have sound ethics, provide world class support, and are totally committed to customer satisfaction."