Study Outlines Infection Risks – Home Washing vs. Commercial Laundering
(November, 2018) New research from a German university microbiologist offers scientific confirmation of what most commercial laundry operators already know – that washing scrubs or other workwear textiles at home, rather than at a commercial/industrial establishment – poses a risk of spreading infections. The problem is that domestic washers don't provide enough heat or concentrated chemistry to produce hygienically clean textiles.
In a research paper titled Textile Hygiene – Home washing vs. professional industrial washing – Risks of washing at home, Professor Lutz Vossebein outlines how domestic washing machines are limited insofar as they offer a pre-programmed choice of washing. "Energy-saving measures in modern washing machines mean that the required 60° C (140° F) are often not reached, nor maintained sufficiently long enough."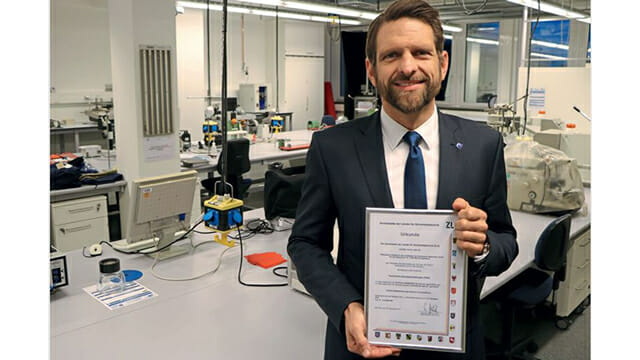 Vossebein (pictured left) is a researcher with the Niederrhein University of Applied Sciences, Mönchengladbach, Germany. He serves as dean of the Public Testing Center for Textile Technology, Testing and Quality Management.