Forenta Celebrates 50th Anniversary With TCATA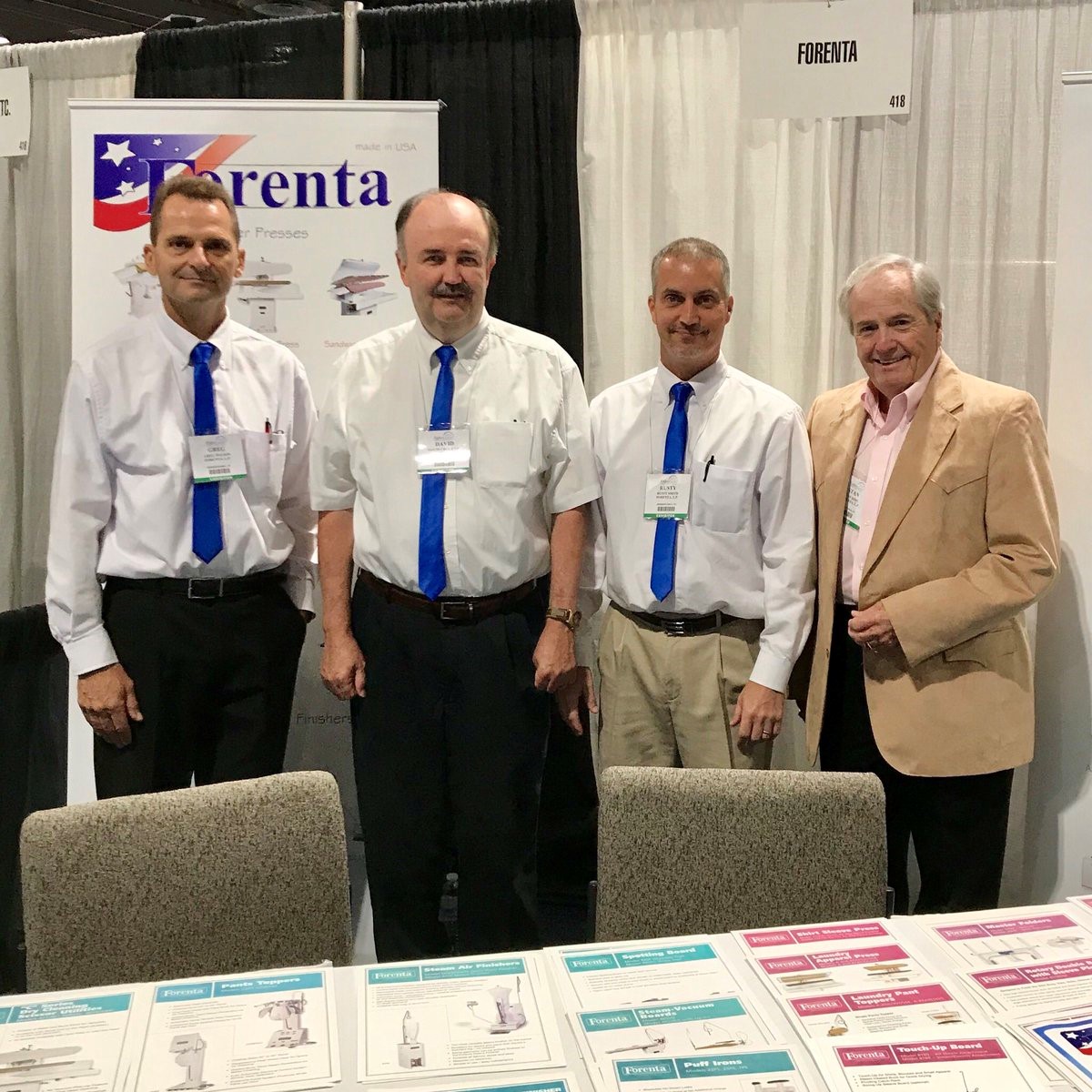 In 2019, Forenta celebrates its 50th anniversary of membership with TCATA.
Forenta has been manufacturing equipment in its Morristown, Tennessee facility since 1961. However, the company's predecessor, the Forse Corporation, was actually founded in 1928 in Anderson, Indiana by Mr. W.H. Forse. Originally building a variety of products, including automotive speedometers and gas space heaters, Mr. Forse's main product line was laundry equipment. In 1943, with World War II ongoing, the company secured a contract from the United States Navy for laundry presses to be installed aboard aircraft carriers and battleships. It was at this time that the company turned its focus almost solely to laundry and dry-cleaning equipment.
After the war, the company continued its development of products for the laundry and dry-cleaning market. With Don Forse (W.H. Forse's son) now working for his father, new and more innovative products were introduced to the market. The younger Forse was an educated engineer who pioneered many innovative ideas in the textile care industry, one of which was a new method of manufacturing framework and press heads. Prior to that era, frames and press heads were manufactured almost exclusively from castings. The new 'aircraft technology' that Forse perfected consisted of fabricated and welded steel that was both lighter and stronger than the cast iron components. These types of framework and press heads are still widely used in our industry today.
The Forse Corporation continued to grow and expand its product line throughout the 1950's. In 1961, with the labor union increasing its pressure on the company, the decision was made to create a separate manufacturing company to produce the equipment. Thus, Forco (renamed Forenta in 1964) was founded in Morristown, Tennessee using some of the Forse operations and engineering personnel to manage the company. Leading the manufacturing company as president was a Forse engineer named Bill North. In the summer of 1961, Forco produced its first press from its Morristown, Tennessee manufacturing facility. The company flourished as a manufacturer through the 1960's, building equipment exclusively for the Forse Corporation. It was in 1969 that Forenta joined TCATA for the first time.
The early 1970's brought with it the polyester fad that greatly reduced the need for pressing equipment. During these lean years Forenta drew from its manufacturing roots and produced other products as a means of survival. Since he had a hunch that the dry-cleaning industry would make a comeback, Bill North felt it was important to keep the company's management and engineering structure intact.
When cottons and other natural fibers won out over polyester in the late 1970's, Bill North's hunch proved to be right--the dry-cleaning industry made a comeback and would thrive for the next 25 years. It was during these years that Forenta diversified its product line by offering other products for the laundry and dry-cleaning industry. In 1994, Forenta purchased the Saratoga Conveyor Company and moved the manufacturing of these conveyors from Atlanta to their Morristown plant. Offering all styles of garment conveyors, the acquisition proved to be a good fit for both Forenta and its customers. In 2003, Forenta diversified even further by introducing a line of water chillers designed specifically for the dry-cleaning industry. In keeping with its legacy of outstanding design and quality, Forenta introduced its fourth generation of water chillers in 2018, showcasing many design improvements from previous generations.
Since its first year of membership in 1969, Forenta has been an active member of TCATA. There have been two past Forenta presidents, Bill North and Lee White, who have served as committee chairmen. From 2000-2002, Lee White served as president of the association. In addition, Rusty Smith, the current Forenta president, is serving on the Business Program Committee for the upcoming 2019 annual conference. With an alliance that has now spanned a half century, Forenta and TCATA can truly claim the title of 'partners' in the textile care industry.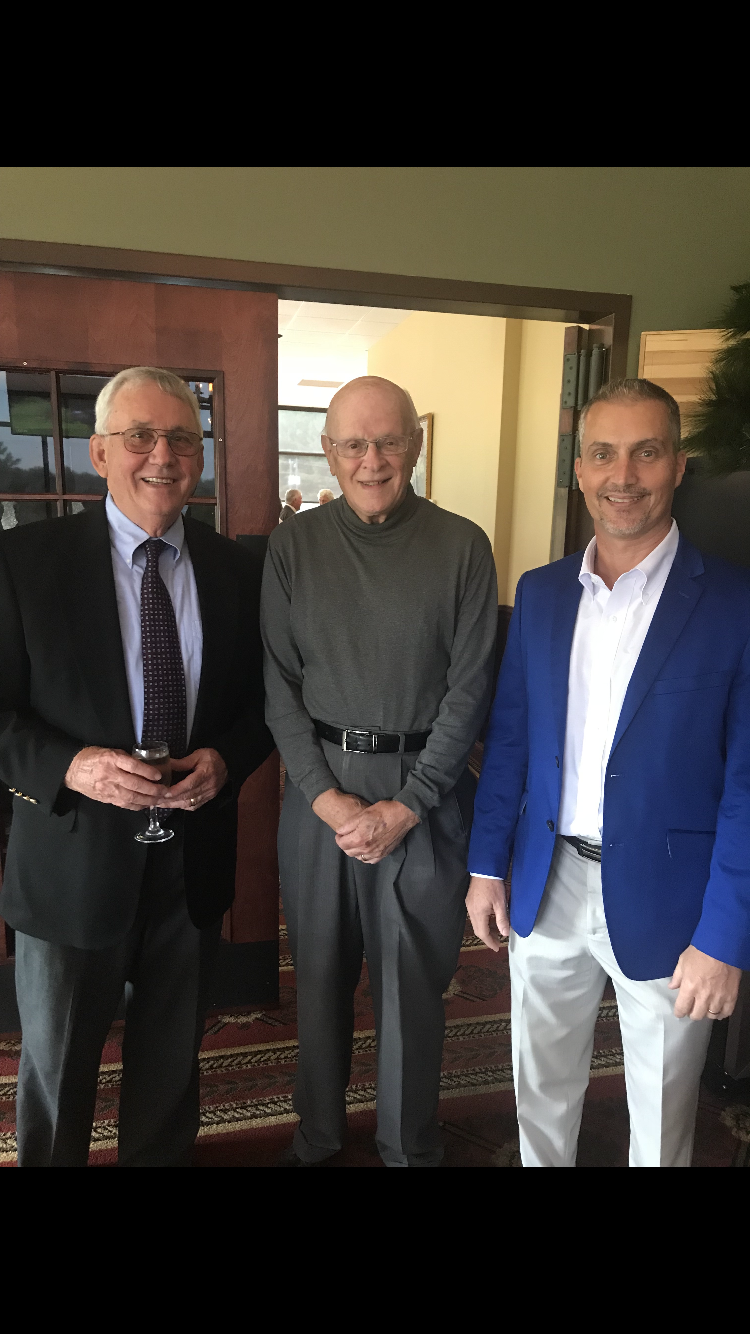 All of us at TCATA are most appreciative of Forenta's long-standing commitment to the Association and to the industry, and we wish them many more years of success.