Sergi Obiols joins Continental Girbau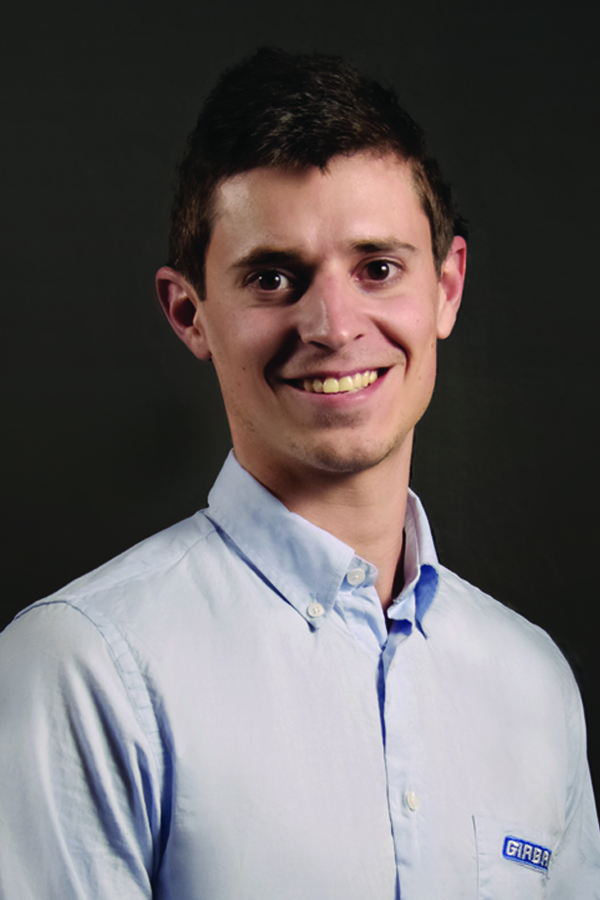 (January, 2018) Continental Girbau Inc. of Oshkosh, Wisconsin, recently welcomed Sergi Obiols, of Vic, Spain, as sales and product engineer. Obiols will provide technical sales support for Girbau Industries (GI) laundry equipment projects throughout North America. Most recently, Obiols was part of the industrial design team at Girbau Global Laundry Solutions (Girbau), in Vic.
"Our goal of improving turnaround time in laundry design layout required filling an inside sales engineering position," said Dave "Mac" McAllister, director of services and product management. "Fortunately, Sergi Obiols was available directly from Girbau. Sergi has global industrial laundry experience working on large projects, from concept through construction. He will be involved in all aspects of presale project support."
As sales and product engineer, Obiols handles equipment sizing, estimated production rates, equipment layout and scale drawings, as well as monitoring target installation dates and project completion. With time, his position will support commercial laundry design projects for all Continental brands, according to McAllister. Obiols holds a bachelor's degree in mechanical engineering from Politechnic University of Catalonia, in Barcelona.