In Memoriam
It is with sadness that TCATA reports on the passing of the following members in our industry:
On Dec. 27, one day shy of his 84th birthday, industry lifer and leader John H. Kelleher passed away. He was the former president and owner of Kelleher Equipment Supply (now called Kelleher/Casares Equipment, LLC), a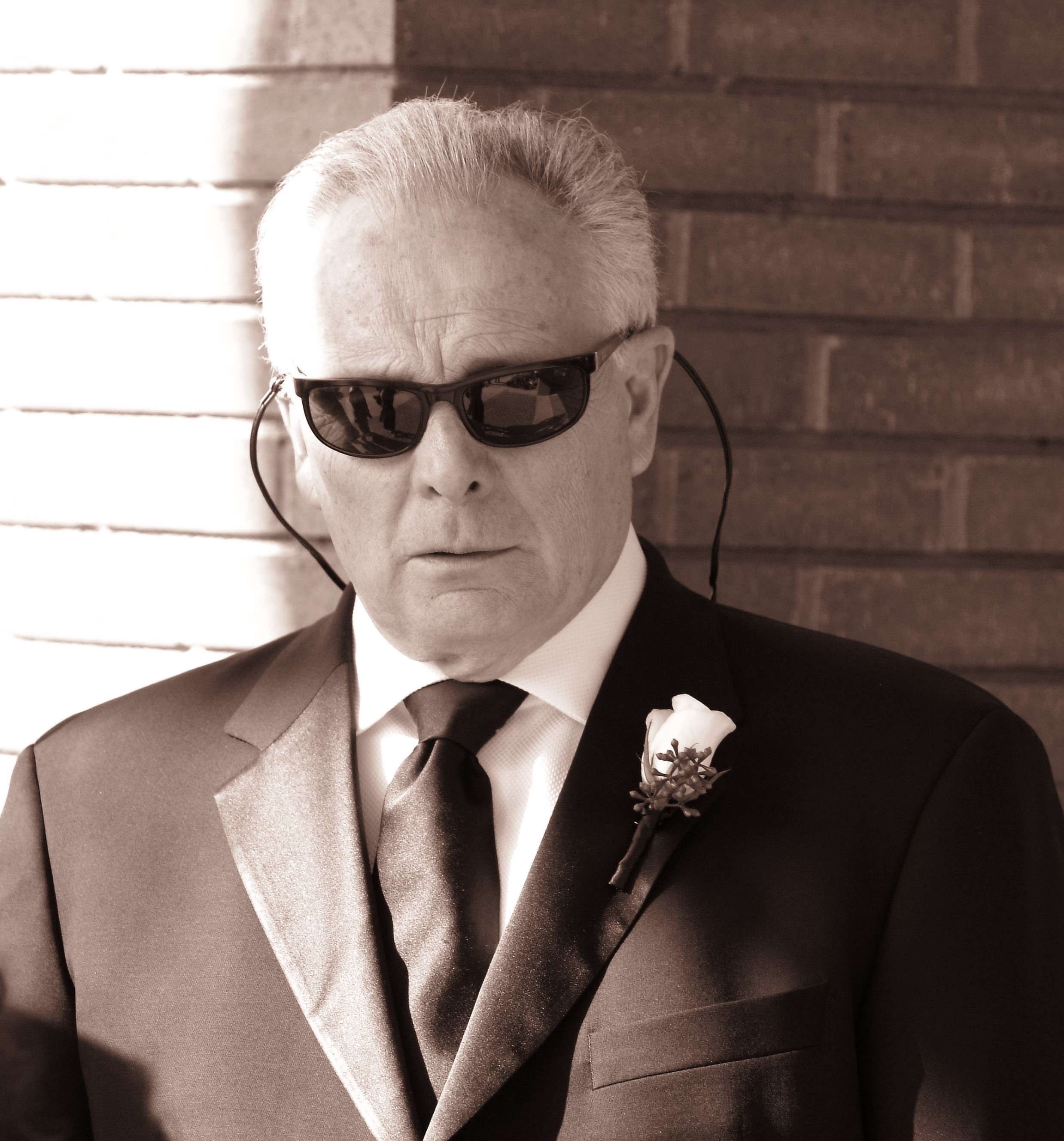 business he started in 1970. The New Jersey native got his start repairing laundromat washers for Cosmopolitan Equipment of Flatbush, NY. He next went to work for Forse, the company now known as Forenta, holding positions as diverse as repairman, installer, trade show demonstrator and sales representative. Ultimately, his territory included virtually all of the U.S. and Canada.
With three young children at home, Kelleher opted to strike out on his own in a struggling industry and founded Kelleher Equipment Supply in California. Soon after, he became the first to import a drycleaning machine from Italy to the U.S. — a move considered controversial at the time. However, it also proved prescient as a large number of cleaners still use ground-breaking Italian equipment that continues today.
"My dad was an innovator and looked for and implemented solutions for a variety of industry issues throughout the years," noted daughter Kelly Kelleher Casares. "This stemmed from changes in equipment design, the willingness to learn to adapt to cleaning fluids imposed upon drycleaners by regulatory agencies, and uses of technologies outside of the box."
Kelleher was an avid supporter of the drycleaning industry who participated in trade organizations and trade shows throughout his career. "He also left many drycleaners with all of the mechanical tips he gave throughout his career," Kelleher Casares added.
John Kelleher is survived by his wife Diane; his four children, Deborah Gesualdo, Kelly Kelleher Casares, Kim White and John H. Kelleher, Jr.; seven grandchildren; and one great-grandson and his dog Margo. Funeral services took place at noon on Saturday, Jan. 22 at St. Bonaventure Catholic Church, 16410 Springdale St., Huntington Beach, CA.
Donations in John's memory can be made to St. John Bosco High School in Belleflower, CA to benefit financial assistance for underprivileged students.
---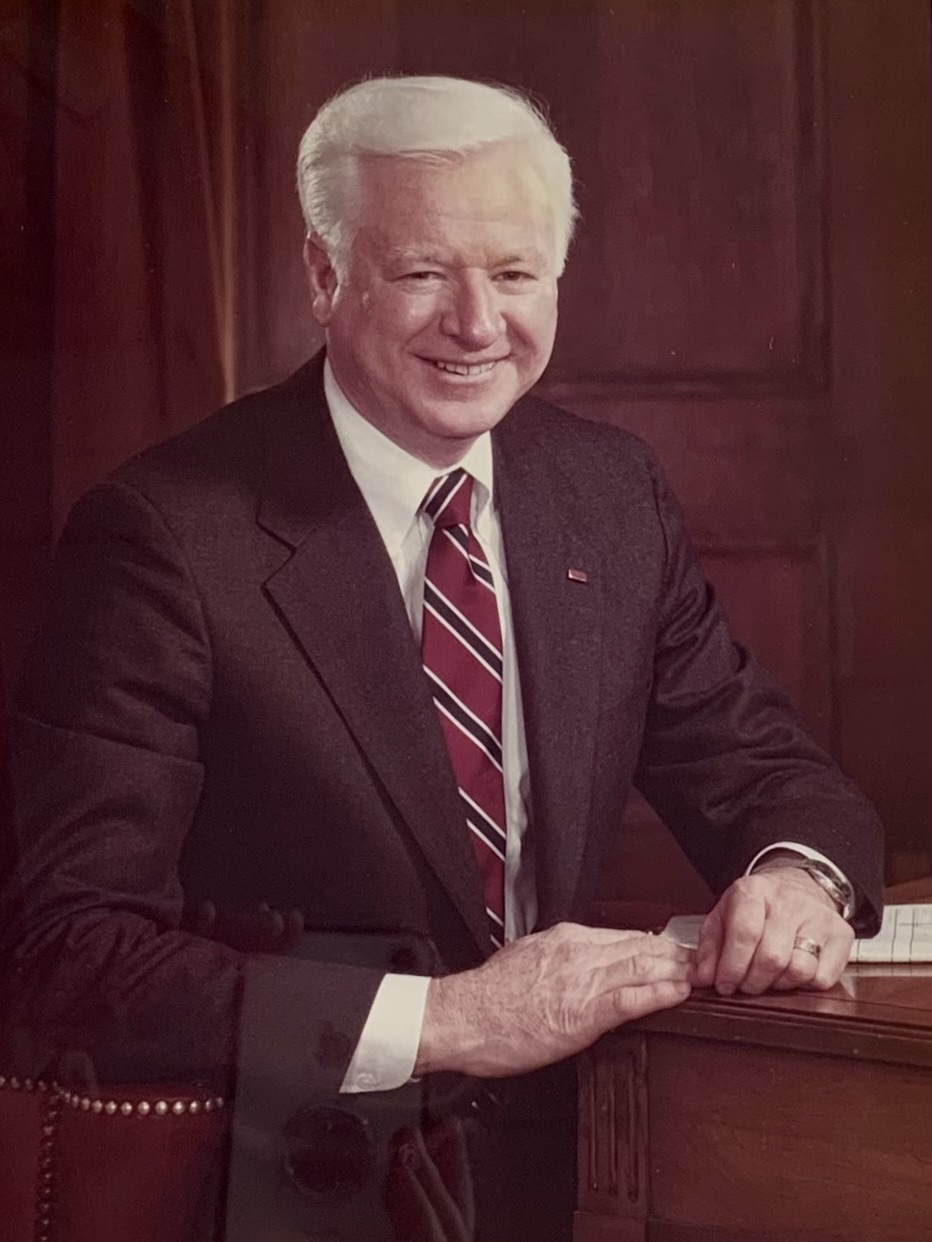 Stanley D. Matthews, 92 passed away on November 20, 2021 surrounded by family. He was born on June 9, 1929 in Needham, MA. In 1956, Stanley married Eleanor MacRoberts (1936-2001) and together they raised three children: Catherine, Michael, and Stephen. After one loving marriage, Stan had another love filled marriage with Joanne Gustafson. He is survived by Jo, his children, stepdaughter Karen and his grandchildren and great grandchildren.
Stanley's career was on of many successes. When he returned fro his tour of duty in Italy, he went on to work for his father in the family's laundry and dye business. In 1954, he graduated from the National Drycleaning Institute and was hired as a Field Technician by R. R. Street and Co. He eventually earned the title of Vice President PerSec Division for R.R. Street. Stan was later named President in 1984 and held this position until he retired in 1993. He served the industry as a board member of several associations including as past President of TCATA from 1986-1988. There will be a celebration of life service for Stanley in early January 2022. Charitable donations in memory of Stanley may be made to www.treasurehealth.org.
---
It is with immense sadness that we share the sudden passing of Kevin Minissian, Founder and CEO of Norchem Corporation. For over four decades, Kevin dedicated himself to developing innovative chemistry solutions and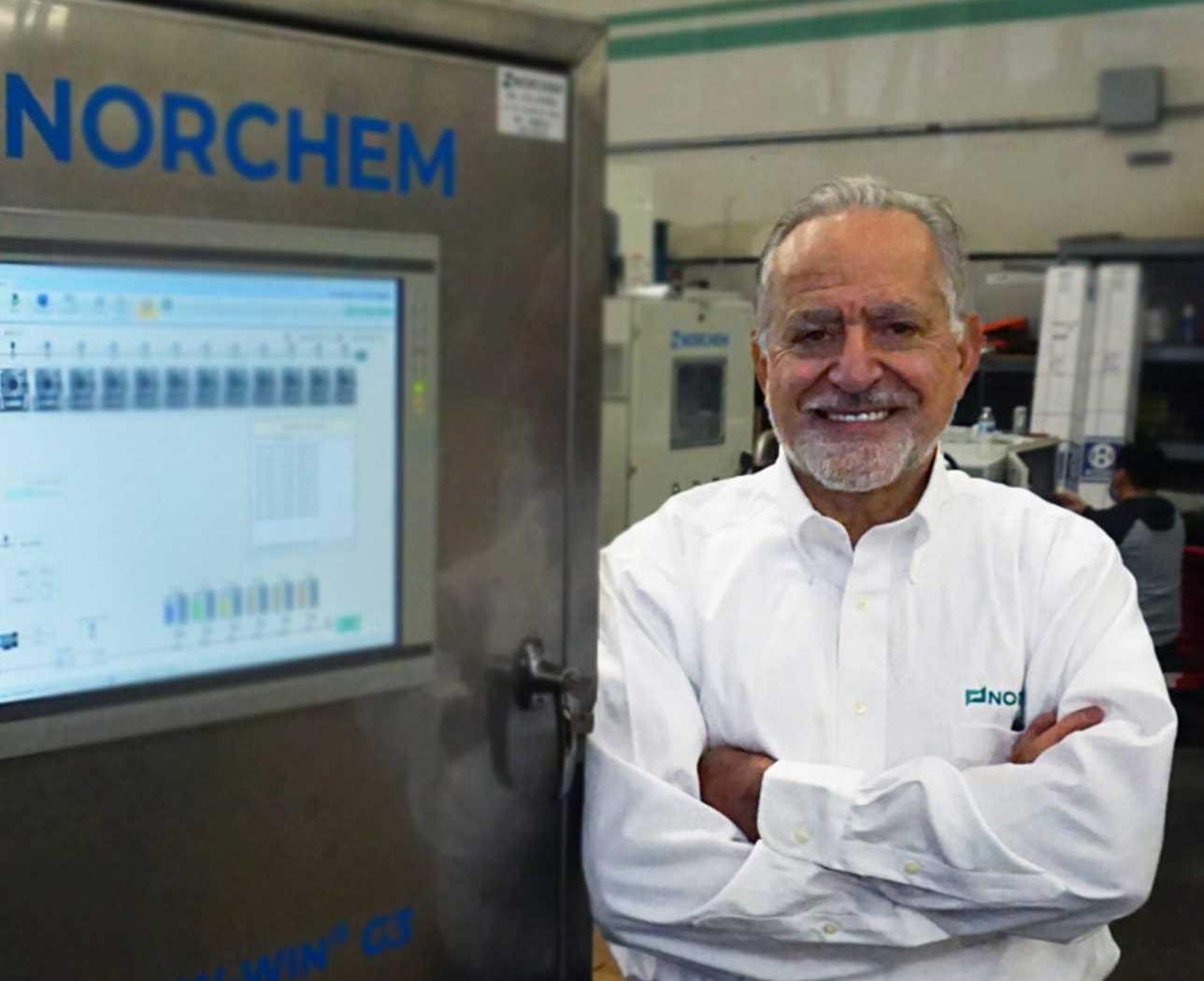 advances water systems for the textile services industry. Kevin's inventive genius helped shape the industry by offering state-of-the-art solutions for the betterment of the environment including wastewater reclamation, green chemistry, automated dosing systems, and other process technologies focused on sustainability. As an industry thought leader, Kevin was an active member of TCATA, TRSA, CSC, ITRA, ALM, and WTSA.
Kevin is survived by his beloved wife, four children, siblings, nieces and nephews. In honor of his ongoing passion for innovation. Norchem Corporation and the families have established the Kevin Minissian Memorial Fund at CalTech. This tribute of gratitue and respect honors his legacy and will support students and their research.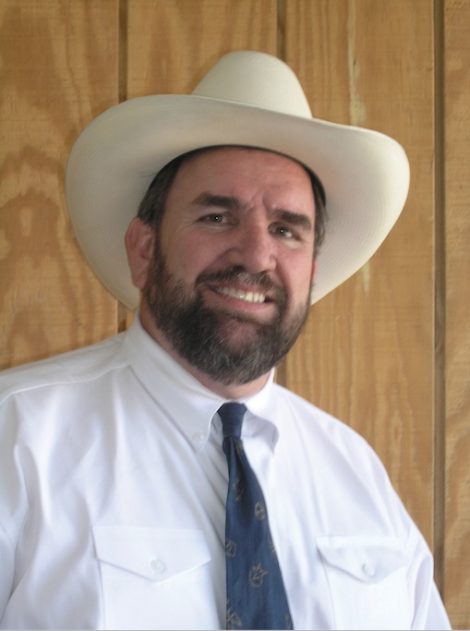 ---
We are sad to report the passing of Kenny Slatten, former executive director of the Western States Drycleaners and Laundry Association for almost 15 years and a regular contributor to Cleaner & Launderer. Slatten suffered from a brain tumor that was causing blindness and headaches, as well as from multiple myeloma. Despite his illness, Slatten remained upbeat even when delivering his final message to the public: "My wagon is packed and the horses are chomping at the bit... these boots will take one last slow walk to the wagon and as the 'Cowboy Cleaner' rides into the sunset for the last time, with a tip of the Stetson and a tear in my eye, this cowboy says... Goodbye. God willing, we will meet up yonder in the sky Lord, in the sky."
---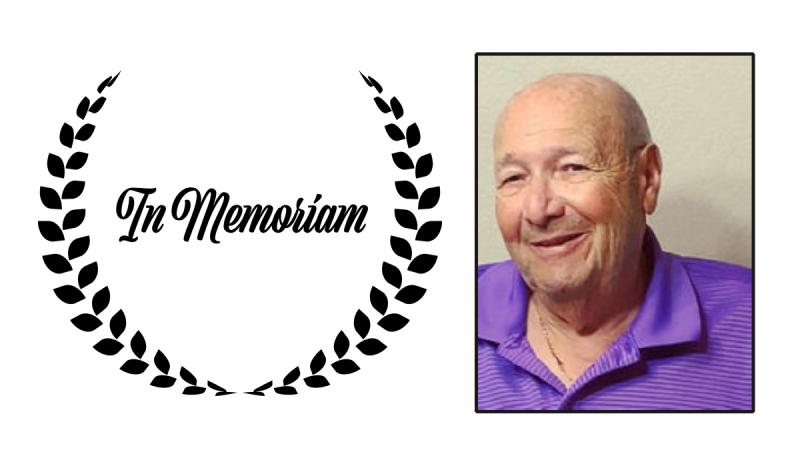 Edwin J. (Ed) Goldstein, retired publisher of American Trade Magazine, passed away on November 11 at the age of 90. A U.S. Navy veteran, Goldstein held undergraduate and graduate degrees from Northwestern University, Evanston, Illinois. The Chicago-born Goldstein spent nearly 25 years as publisher of American Trade Magazines, including American Coin-Op, American Drycleaner and American Laundry News.
He joined the American Drycleaner staff as director of marketing in 1959. When Publisher Don Martin retired in 1974, Goldstein was promoted to that role. He ran the magazine group until retiring in 1997, selecting current Publisher Charlie Thompson as his successor.
"Ed was a friend and mentor, and I learned a lot from him," Thompson says. "He was as smart as he was kind." Thompson says Goldstein knew "absolutely everyone" in the industry: "We could walk the aisles of the Clean Show together, and there was no one that he did not know."
"Ed was of a generation that allowed him to know both my father, who passed away over 25 years ago, and me when I was just starting out in the laundry industry," says Bruce Johnson, president of flatwork finishing equipment manufacturer Chicago Dryer Co. "In addition to having a great sense of humor, he was a fountain of information about laundry and drycleaning companies, both past and present, as well as the back stories behind those companies and personalities who were the cornerstones of our industry."
Surviving Goldstein are his wife of 67 years, Carole; children Beverly, Brad and Rhonda; four grandchildren; and one great-grandson.
---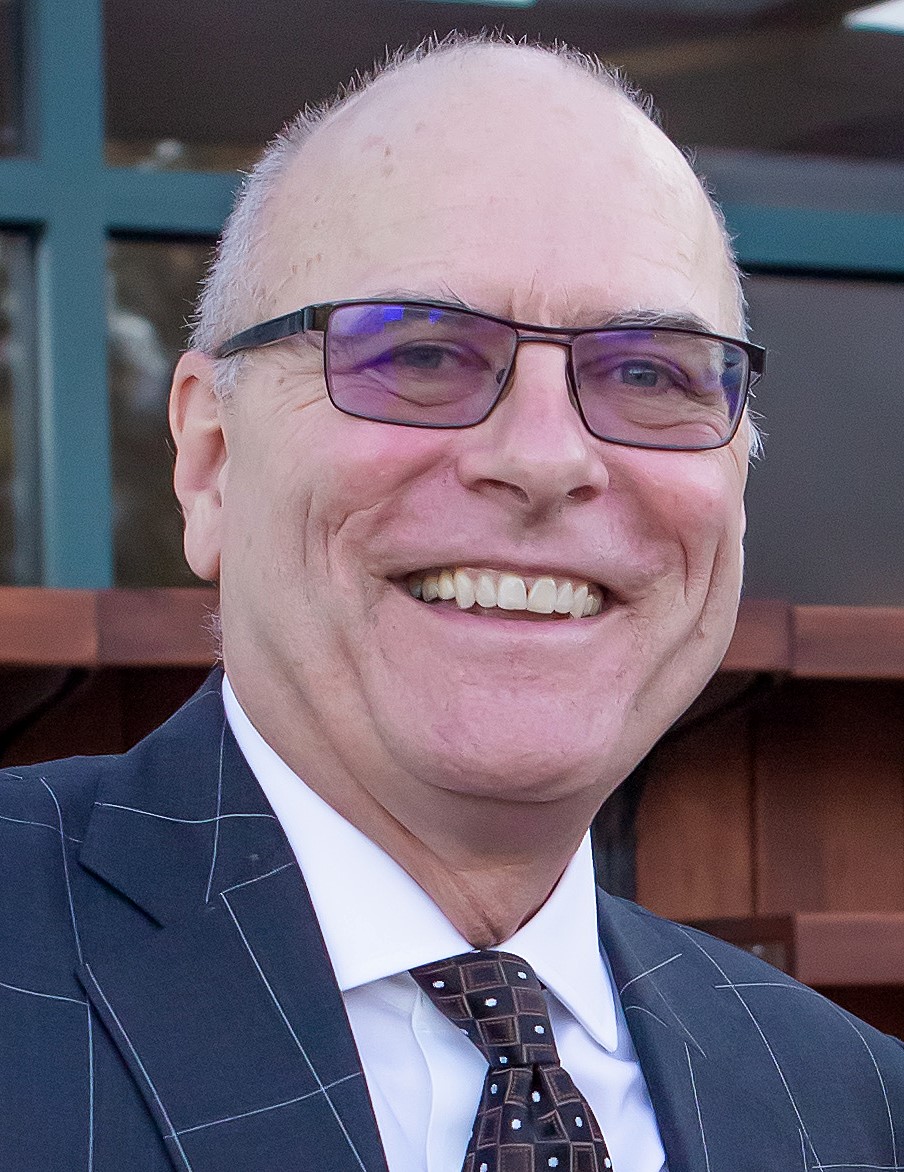 David Cotter, CEO of the Textile Care Allied Trades Association, died suddenly on Friday, Aug. 9. He was 64. Cotter had been CEO of TCATA since 1993.
Cotter was born and raised in Washington, DC. He was a graduate of Georgetown University where he received an undergraduate degree in liberal arts and Seton Hall University where he received a master's degree in communications.
During his years with TCATA, he served as chairman of the Associations Council of the National Association of Wholesaler-Distributors from 2011-2012. He was on the NAW Board of Directors and the board of the Small Business Legislative Council. David was a past chair and served on of the Cleaning and Laundry Associations Executives Council and was chairman of the 2011 and 2013 Clean Shows. He was also a past vice-chairman of the Montville, New Jersey, Environmental Commission. David is survived by his wife, Beth, and sons Nathan, Matthew and Adam.
---
It is with deep sorrow that TCATA recently learned of the passing of Cheryl Paglia, the former assistant to David Cotter. Cheryl joined TCATA in 2010. When TCATA relocated to Florida in 2017, Cheryl opted to stay in New Jersey. Cheryl will be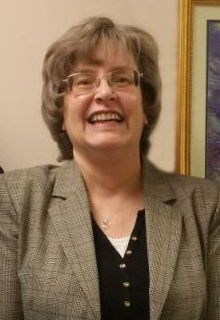 remembered for her fun loving spirit and her love of animals, especially her dogs. Cheryl is survived by her husband Michael who shared with us that Cheryl was an organ donor. Michael asked that donations in Cheryl's memory be made to the TCATA Educational Scholarship Fund.