In Memoriam
It is with sadness that TCATA reports on the passing of the following members in our industry: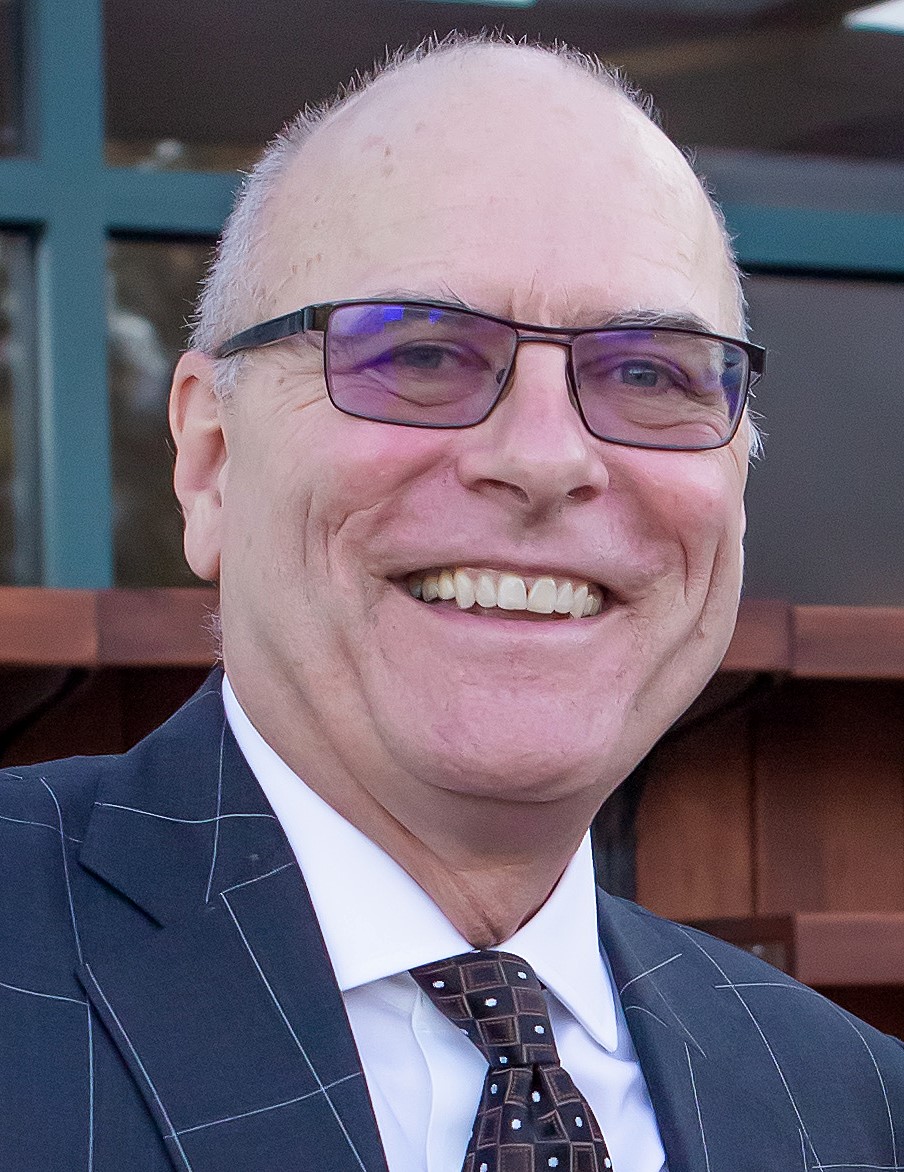 David Cotter, CEO of the Textile Care Allied Trades Association, died suddenly on Friday, Aug. 9. He was 64. Cotter had been CEO of TCATA since 1993.
Cotter was born and raised in Washington, DC. He was a graduate of Georgetown University where he received an undergraduate degree in liberal arts and Seton Hall University where he received a master's degree in communications.
During his years with TCATA, he served as chairman of the Associations Council of the National Association of Wholesaler-Distributors from 2011-2012. He was on the NAW Board of Directors and the board of the Small Business Legislative Council. David was a past chair and served on of the Cleaning and Laundry Associations Executives Council and was chairman of the 2011 and 2013 Clean Shows. He was also a past vice-chairman of the Montville, New Jersey, Environmental Commission. David is survived by his wife, Beth, and sons Nathan, Matthew and Adam.
Roger F. Cocivera, 87, former president of the Textile Rental Services Association (TRSA), passed away on August 6. His 68-year career in the linen, uniform and facility services industry began with a job washing trucks for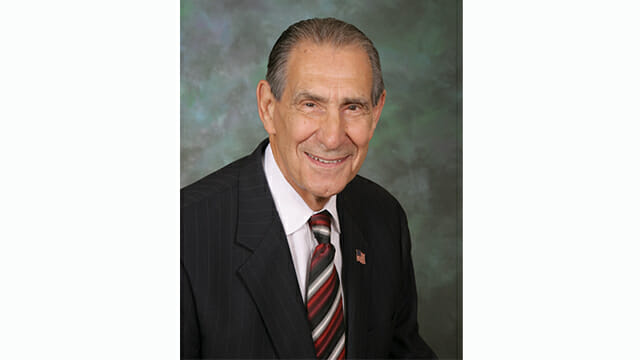 Penn Linen in 1951 and included the co-leadership of that company.
"We are saddened by the loss of our colleague and friend, Roger Cocivera," said TRSA President and CEO Joseph Ricci, who succeeded Cocivera in March 2010. "Few gave more or did more for the good of the industry, or for the organizations for which they worked, than Roger. After leaving TRSA, he remained active with PMI (TRSA's Production Management Institute) including addressing graduates in 2016. He stayed in contact with the organization through his friend of more 45 years, retired TRSA Director of Industry Affairs Bill Mann."
Cocivera began working in the laundry business while still in high school, when he took a job with Penn Coat and Apron in Allentown, Pennsylvania. During the next 50 years, he rose through the ranks in the family company owned by Max Stettner; they became business partners and operated Penn Linen, Penn Healthcare and Tartan Textile Services. "Roger is the kid who worked hard and made it," Stettner, who passed away in 2013, said in an article announcing Cocivera's receiving an Operator Lifetime Achievement Award in 2001.
Cocivera earned that recognition for his work with Penn as well as a long list of activities he pursued on behalf of TRSA. Most prominent among these was the founding of PMI, which now bears his name.
After retiring from Penn Linen, Cocivera joined TRSA in a staff role in May 2002 as vice president of industry affairs. He advanced to the post of interim president on Feb. 1, 2005, and was named president two months later by the TRSA Board of Directors.
Cocivera continued to work in the industry after stepping down from TRSA. He served well past the traditional retirement age as a senior partner in CoBe Consulting LLC, in White Hall, Pennsylvania. He was long active in civic affairs as well, including service as the founding president of the Allentown-Lehigh Chamber of Commerce Small Business Advisory Council. Other efforts included service on former Gov. Milton Shapp's (D-PA) small business council in Harrisburg, PA.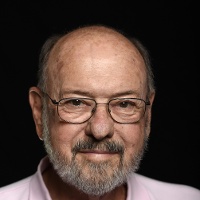 John Tipps, 72, drycleaning consultant, passed away on July 29, 2019. He spent 58 years in the drycleaning sales and service industry where he was loved for his honesty and friendship. In his later years he grew a passion and love for photography which he practiced for the past 10 years.
Tipps' father had a drycleaning equipment distributorship where he started working when he was 14. He owned his own distributorship, served as president of Bowe Permac, imported equipment from Italy, and owned and sold coin-operated laundries and drycleaning plants. Tipps worked at Fimas, a manufacturer of European finishing equipment based outside of Milan Italy.
Tipps leaves behind his wife Connie Marshall Tipps, three sons, and 14 grandchildren.
William "Bill" Webb, formerly of Tingue, Brown passed away on May 11, 2019. To say that Bill had an impact on our industry would be a tremendous understatement. Tingue, Brown found Bill working at Model Laundry in Cincinnati,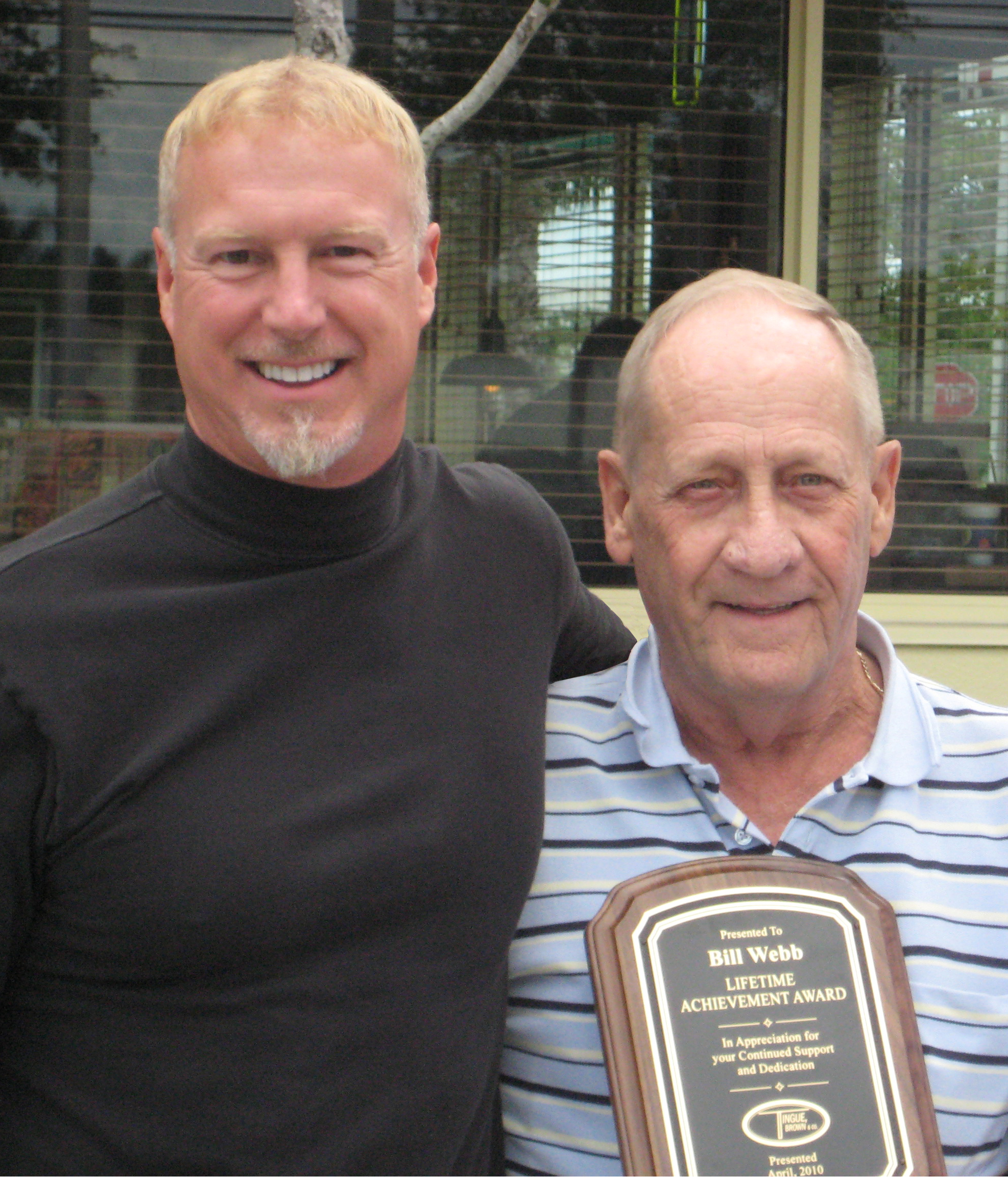 where he had been since he was 9 years old. With only a little convincing, Bill joined the supplier's side of the business. He did an outstanding job representing Tingue, Brown & Co. in his Midwest territory, making many friends and building a great territory. Bill was actively involved in NAILM (now ALM) and was a regular speaker in the early days of the American Laundry and Linen College.
One of Bill's colleagues was Ed Curran - together they founded C&W Equipment in 1976. C&W helped professionalize the world of rebuilt and used equipment. Bill left the company around 1988 to begin other ventures, including consulting work with long-time healthcare laundry operator and current American Laundry News contributor Eric Frederick.
Having moved to Florida, Bill was recruited back to the world of padding salesmen to work with the Soalco Products Co. Bill was pleased to join Tingue, Brown once again after Soalco was acquired by the Tingue family in 1998. Bill more than tripled Tingue, Brown's business in south Florida before retiring in 2005.
In 2010, Bill was honored with a Lifetime Achievement Award by Tingue president Ty Acton, the only such honor ever awarded by Tingue, Brown & Co. Bill is survived by his wife Dee and children Jeff, Mike, Patty, Dean, and Tammy, as well as 10 grandchildren and 10 great grandchildren. A celebration of life service is scheduled for May 23rd from 4-8pm at Tuscany Clubhouse, 2339 Rolling Hills Drive, Covington, KY 41017.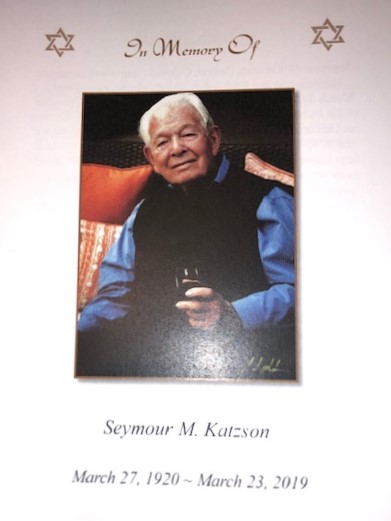 Seymour M Katzson, of Katzson Brothers in Denver, Colorado, a respected businessman and community philanthropist, passed away March 23, 2019, just days shy of his 99th birthday. He was well-known in the dry cleaning and laundry industry, not only for his consummate sales and customer relation skills, but also for his broad knowledge of equipment and parts. Seymour had a friendly, indefatigable presence in this industry for over 80 years.
A member of the increasingly shrinking Greatest Generation, Mr. Katzson and his brother Sidney, spent most of their formative years at the Denver Sheltering Home for Jewish Children, as their mother passed away when Seymour was less than a year old. At the age of six years old, Seymour was selling newspapers on "his" 15th and Champa Street corner in Downtown Denver. During World War II, he served as a radio operator in the Ascension Islands, and then returned home after the war to help his brother operate and run the business they established before he left.
Sidney and Seymour founded Denver Tailor Supply (later to become Katzson Brothers) with a $200 loan. Since then, Katzson Brothers has become a national leader in the Laundry/Dry Cleaning and Hotel/Motel/Hospitality Industries. Katzson Brothers is 84 years old and has expanded to three locations, serving a ten state region.
Seymour was married to Maxine Price Katzson who predeceased him after 64 years of marriage. His daughter Mindy, passed away 11 years ago. Seymour is survived by his two daughters Michele Right (Richard), Robyn Levy (Andrew), 5 grandchildren and eight great grandchildren.
Donations can be made to Denver Hospice.

Jack Reiff, owner of WET TECH of Worcester, Massachusetts, a wastewater treatment company for laundries, passed away on January 23. He was 85 years old.
Reiff left college for military service during the Korean War in the early 1950s. Later he worked for Fairchild Aircraft and Grumman Aircraft on the design of aircraft components. He also worked at Brookhaven Laboratories working with atomic-particle studies, before opening a laundry and dry-cleaning business called "Cavalier Cleaners," in Long Island, New York. Reiff joined Diamond Chemical Co. Inc., where he served as a regional sales manager before launching WET-TECH.
Long active in affairs at his temple, Reiff was the Brotherhood president for 12 years at Temple Emanuel Sinai in Worcester as well as B'nai B'rith, the Chamber of Commerce and the Lions Club. He also contributed to community organizations, including service on the Worcester Airport Commission, Hope Lodge, the Worcester Children's Friends Society, Preservation Worcester and as commander of the Irving Yarock Post #32 of Jewish War Veterans.
He enjoyed skiing and travel, including skiing in the European Alps. Survivors include a son and two daughters as well as four grandchildren. Reiff was predeceased by his wife Phyllis.
Memorial contributions may be made to Temple Emanuel Sinai Brotherhood Scholarship Fund, the Jewish War Veterans Post #32 or to the charity of one's choice. Click here to learn more.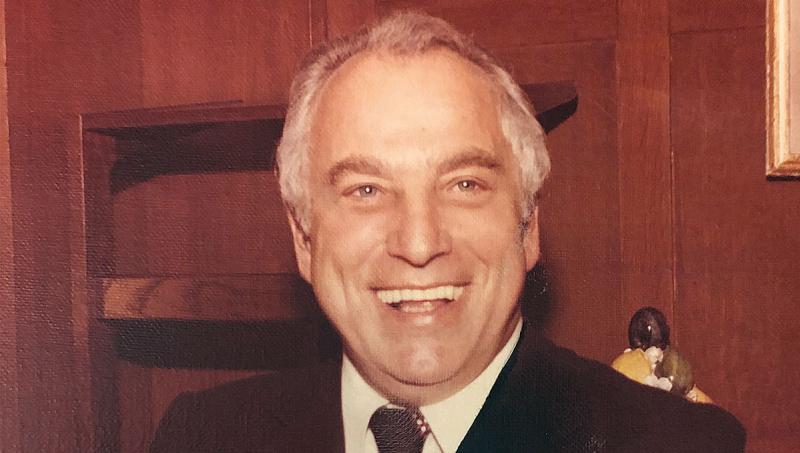 Bernard Milch of Laundrylux, It is with sadness, admiration and respect that Laundrylux of Inwood, New York announces the passing of its founder, Bernard Milch, at age 93.
"It was an honor to work alongside my father for 25 years; he was a business genius and innovator," says son Neal Milch, executive chairman of the company's board of directors. "As a third-generation family business, we honor Bernie's legacy as he would want by taking care of our distributors and end customers every day."
The elder Milch was a Holocaust survivor, having lost much of his family in World War II. He came to the United States with $8 in his pockets and the dream of a new life. He started in business as a mechanic. In 1956, he was hired to assess damage to the laundry room aboard the Swedish American Line's M/S Stockholm after it had collided with the Italian steamship Andrea Doria in the Atlantic Ocean, near Nantucket Island. He was astonished that the machines functioned after a violent collision, being submerged in seawater, and drying out.
"I'm convinced that a ray of light from the heavens illuminated the stainless steel Swedish washers at that moment, and little cherubs with wings fluttered around Bernie's ears, whispering, 'This is your opportunity, Bernie, seize it!' says Neal Milch, "and seize it he did."
The elder Milch made inquiries to the Swedish manufacturer and eventually purchased a Wascator washer for testing and technical investigation, certain he could adapt them for the growing coin laundry and institutional markets.
He obtained the sales and marketing rights for Wascator machines in North America. He regularly ate lunch at the self-service coin-operated "Automat" restaurant and liked the modern-sounding name, so he decided to use the name "Wascomat" for marketing coin-operated self-service washers. He was convinced commercial front-loading washers in larger sizes than appliances could revolutionize the industry as the baby boom exploded, and quickly was proven right.
Electrolux, which purchased Wascator in 1973, credits its growth in professional laundry in North America to the extraordinary marketing efforts of Milch and his team.
Milch was honored by the Kingdom of Sweden in 1980 for his contribution to Swedish-American business when he was knighted with "Nordstjerneorden," the Order of the North Star.
Milch retired as CEO in 2007. His company, Bermil Industries Corp., which distributed the Wascomat and Electrolux brands of commercial and professional laundry equipment in North America, unified its equipment offerings under the Laundrylux trade name for purposes of marketing, advertising and communications in 2010.
"Laundrylux is what it is today because my grandfather had such drive and determination," observes Cody Milch, president of Laundrylux. "He was a visionary who saw possibilities at a time when conventional wisdom said he was crazy trying to sell a more expensive machine from Scandinavia. Ignoring the skeptics, he risked all his savings, worked incredibly hard, and became the quintessential American success story."
Milch is survived by his wife, Lusia; his children, Neal and David; and his grandchildren, Cody, Julia and Jason.
The family invites anyone with photos or anecdotes of Bernie Milch to share them via nmilch@laundrylux.com.