President's Message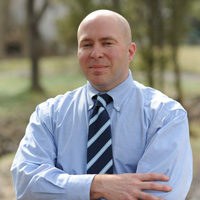 (June, 2022) I'd like to thank our past President Fred Schwarzmann of A. L. Wilson Chemical Company for doing a spectacular job over the past few years under a variety of difficult circumstances. Fred truly left TCATA in a better place than he had inherited. I'd also like to congratulate Luci Ward our Business Manager and Leslie Schaeffer our CEO for running a highly successful conference. Who would have thought that we would have over 70 attendees and several ex-presidents show up for our first conference since 2019! It was really touching to see everyone and hear so many memories of past conferences come alive.
We have a great industry; we're not going anywhere, there will always be a need for clean clothes and linens. Travel and leisure are roaring back, weddings will likely be up 30% this year and people are still returning to the office
The Clean Show is back, I think its going to be an amazing experience. I don't know about you, but a good Clean Show always seems to energize me. How amazing is it to go to a packed convention hall and see machinery as big as homes in action and feel the energy of the crowd? I hope to see as many of you as possible at the DLI/TCATA reception on Friday July 29th.
Our board will work hard to build on Fred's good work and bring our industry together. I ask, if you represent a manufacturer or distributor, please scroll through your rolodex for potential TCATA members. Email Luci any lead and we will follow up.
TCATA and the relationships I've grown as a result of membership have played an oversized roll in the growth of my company. I'm proud of my industry and TCATA, just like I'm proud of my hometown team the Buffalo Bills. Let's all look at the relationships we do business with and try to identify others that would benefit from TCATA membership.
John Silverman, Tschopp Supply