Schaeffer Assumes Presidency of TCATA
Other Officers, Board Members Take Office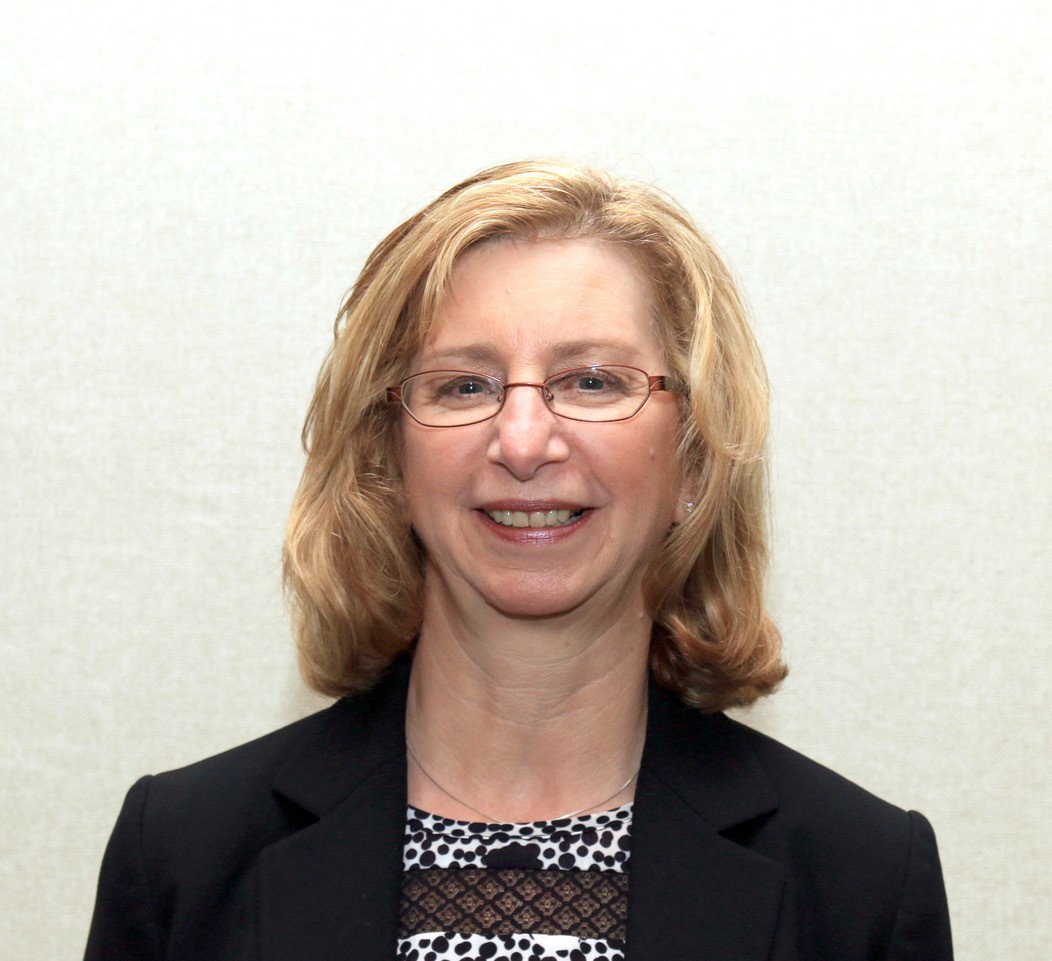 At the closing dinner at the 2018 Annual Management and Educational Conference held in early May, Leslie Schaeffer, vice president of National Clothesline based near Philadelphia, was installed as the incoming president of the Textile Care Allied Trades Association (TCATA). She will serve a two-year term as president.
Ms. Schaeffer has been very active in TCATA for many years, having served on annual conference committees, as chair of both the site selection and membership committees, and as a board member. She has always believed in the value of trade associations, an issue she addresses in a recent interview. Leslie noted in that interview that she plans to continue the work that TCATA has been doing for years, particularly protecting members' interest in the legislative and regulatory area. Click here to watch Leslie's interview. She is the first female president of the Association, and the first to serve from the "related trades" category, meaning the first that is not a manufacturer or distributor.
Ms. Schaeffer worked in various positions at National Clothesline, a business started by her parents in 1959, starting in the 1980's, eventually working her way up to vice president. She also runs several regional dry-cleaning trade shows. Leslie has been married to her husband, Rob Fleszar for twenty-five years. She has a daughter, a son and three grandchildren.
John Silverman of Tschopp Supply, Buffalo, New York, assumed the role of Treasurer. He has been active in TCATA, including serving currently on the Membership Committee.
Also elected as officers were Peter Limoncelli of Yankee Laundry Equipment, elected vice president of the Distribution Division; Michael Leeming of Parker Boiler elected vice president of the Machinery Manufacturers Division; and Gene Williams of American Laundry Products elected vice president of Supply Manufacturers Division.
Newly elected board members are Mack Magnus of M & B Hangers, Matt Lamons of Loomis Brothers Equipment Company, and Kelly Kelleher of Kelleher Equipment.
Reelected board members include Bill Brooks of Alliance Laundry Systems-UniMac, Bill Schnitzer of Quality Fabricators, Orville Johnson of FabriClean Supply, and Charlie Thompson of American Trade Magazines.
---
TCATA Annual Conference Scores High Ratings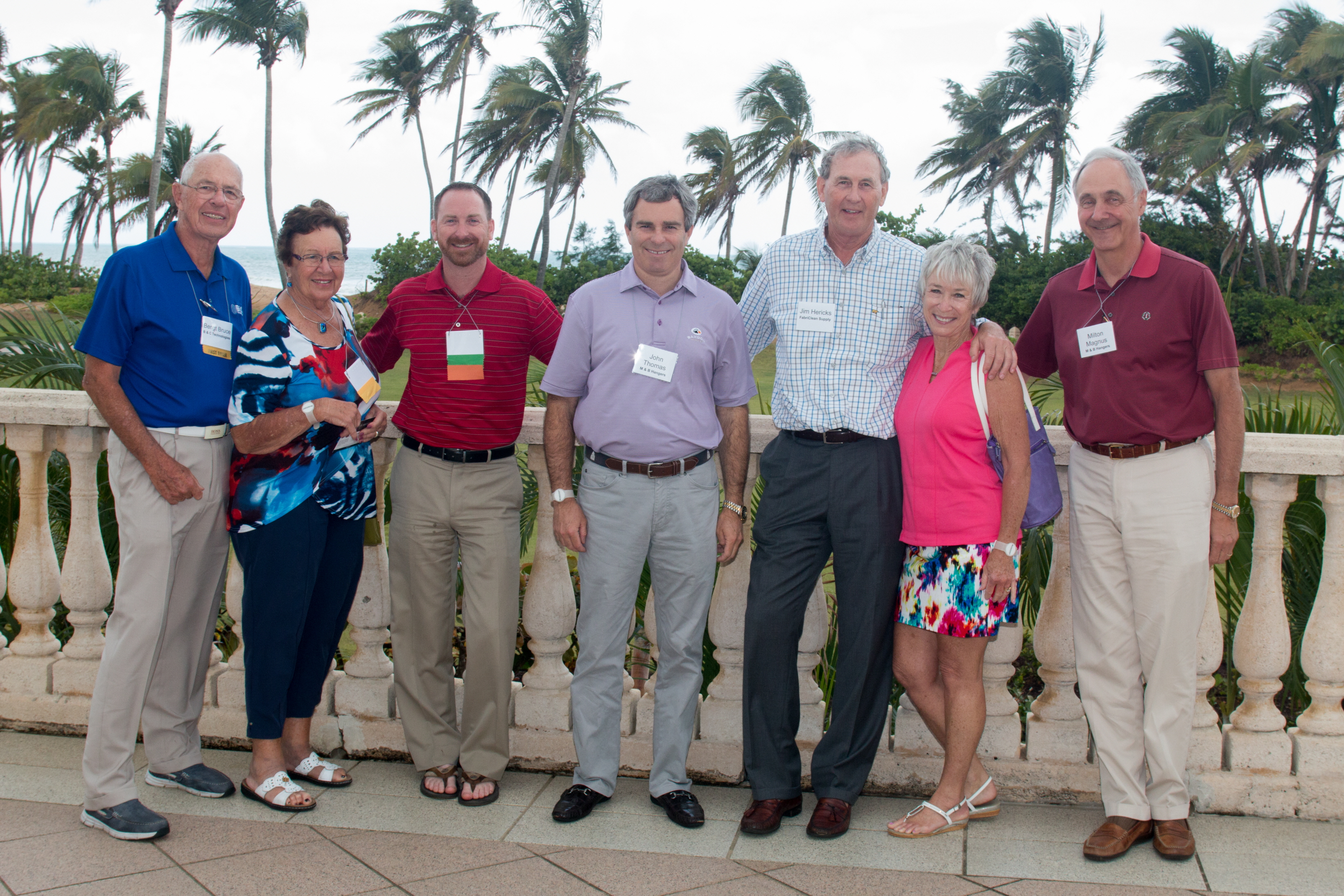 While attendance was lower than usual, the networking, knowledge-sharing and social interaction at TCATA's recent 2018 Annual Management and Educational Conference in Puerto Rico was abundant. Several attendees commented that the reduced attendance provided for increased opportunities to get to know other members in a more intimate setting.
Comments received from attendees reflected that the business program was outstanding. Keynote speaker Herb Meyer, a former high ranking official at the CIA, provided a unique perspective on global economic and political developments, noting that there is much good news – though often unreported – around the world. A key takeaway for all businesses is that there are growing numbers of people around the world emerging from poverty, creating an expanding market for all kinds of products and services.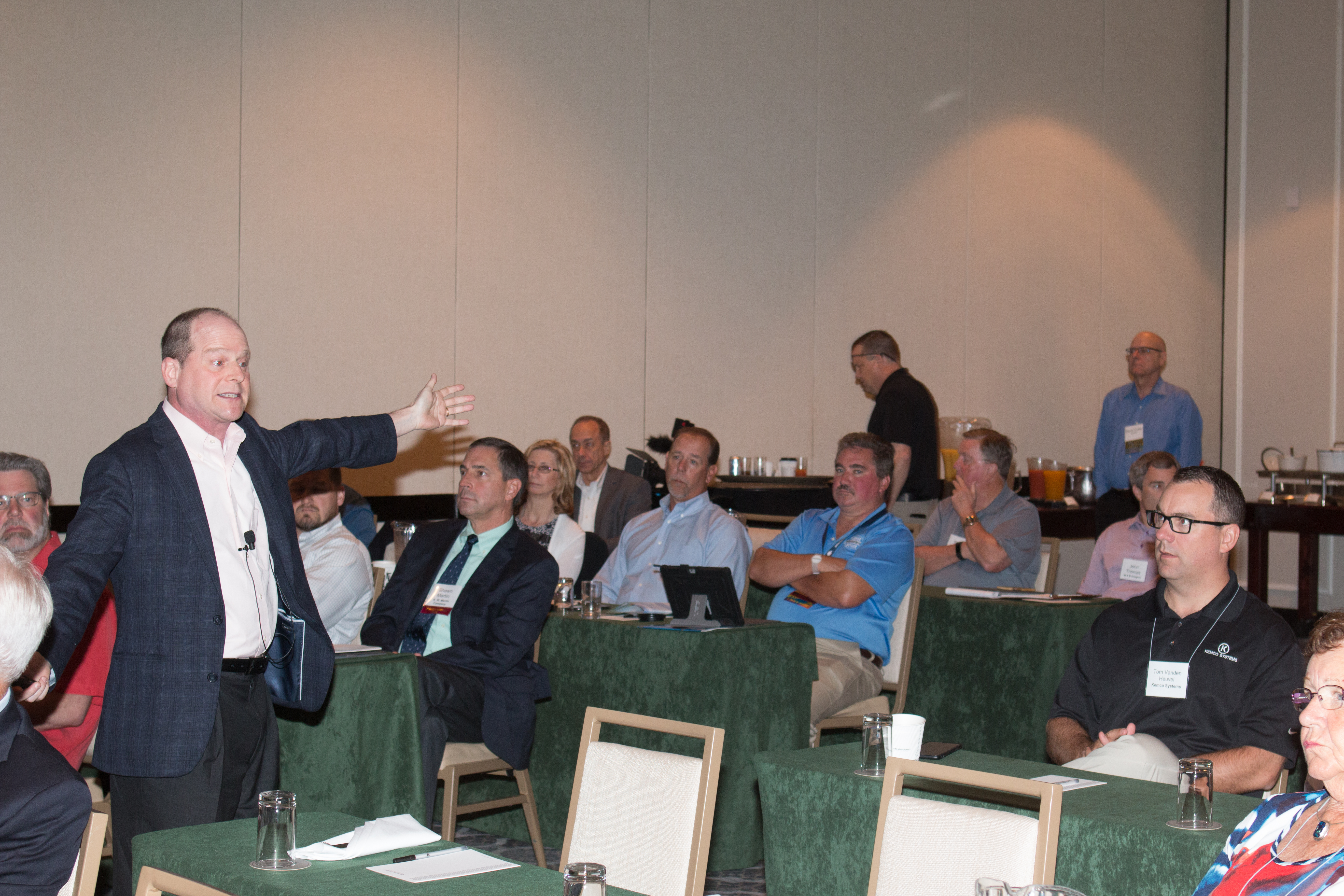 Speaker Gene Marks expanded on a list of key items – many because of the recent tax bill – that all businesses should be aware of in the coming years. Finally, Bill Graham discussed tangible ways to increase your personal likeability, resulting in better business and personal relationships.
Attendees enjoyed Thursday's dinner party at a very special venue when they gathered at the Siesta Alegre, a beautiful and unique house located in the El Yunque Rain Forest. Spouses and guests got to know each other during a luncheon in which they learned how to make some local drinks. The conference ended with Saturday night's closing dinner in which Gerald Henke, Intex Distributing, was honored as he retired as TCATA president. Leslie Schaeffer of National Clothesline (see separate story) was installed as the new president of the Association.
---
TCATA Members Celebrate Anniversaries
TCATA thanks and recognizes three members who are celebrating anniversaries of their membership in the Association.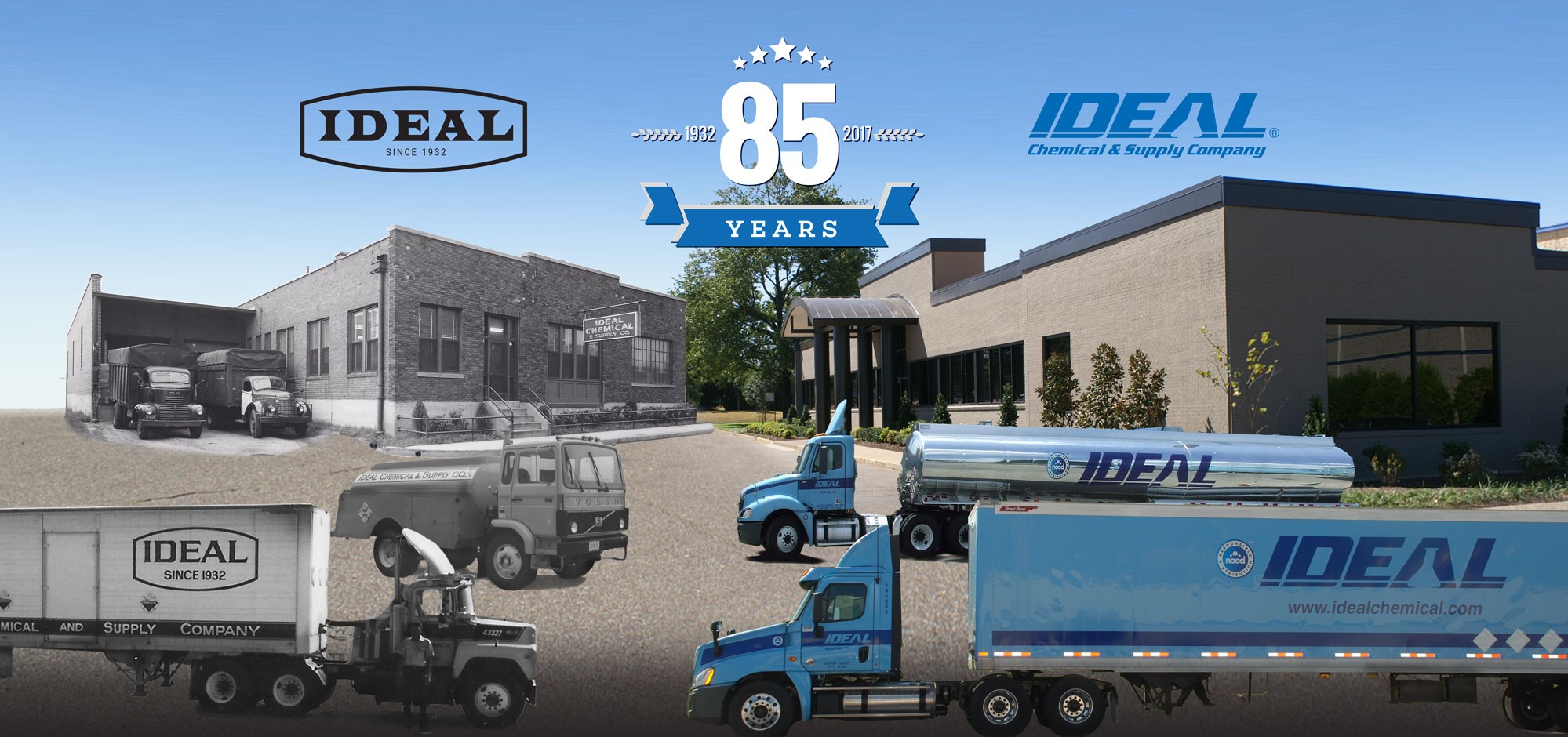 TCATA congratulates Ideal Chemical & Supply Company of Memphis, Tennessee on its 75th year of membership in the Association. TCATA is most appreciative of Ideal's long-standing support and we wish them many more years of success! On June 11, 1932 F.K. Levy formed a company under the name of Ideal Plating Company in Memphis, Tennessee. A few months later, Sam Block, Sr. joined the company and in May 1933, the name was changed to Ideal Manufacturing & Sales Corporation. The initial business of the company concentrated on distribution of General Electric light globes and small electrical appliances, assembling floor lamps, and plating and refinishing operations.

Because of the demand for plating chemicals in the Memphis area, Ideal expanded into the distribution of industrial chemicals becoming the first chemical distributor in Memphis. In addition, contacts with laundries in the area resulted in opportunities for distributing laundry and dry-cleaning supplies. By 1937, the distribution business had grown to a level that the electrical and plating businesses were discontinued, and the name Ideal Chemical & Supply Company was adopted.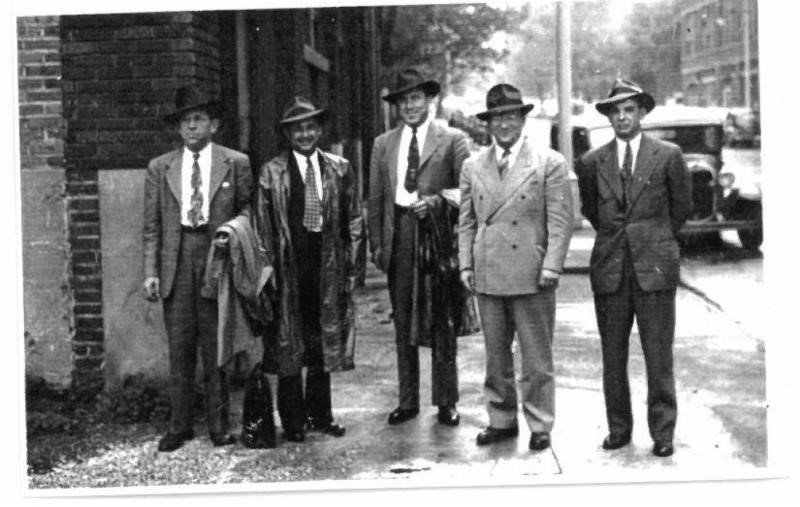 In 1967, Ideal moved its Memphis operations to its current location on twelve acres to later include 250,000 gallons of bulk chemical storage with rail access. Today Ideal is a regional distributor of industrial chemicals, textile care and water treatment products. They have three branch locations including Jackson, Mississippi which opened in 1973; Harahan, Louisiana in 1990; and Shreveport, Louisiana in 1995. All locations service the chemical and textile markets. In 1992, Ideal expanded its Memphis operations to include the ability to blend and package liquid and powder products. Ideal manufactures EverClean™ laundry products with sales to dry cleaners, industrial rental, hospitality and institutional companies, serviced by six professional technicians.

Ideal is privately owned by Sam Block, Jr., President and third generation Jeffrey Block, Vice President, Chemical Sales. Currently employing one hundred people in five states, it has grown to be a $45 million-dollar company.



Along with membership in TCATA, Ideal is a member of the National Association of Chemical Distributors (NACD) which includes required participation in Responsible Distribution. In November 2017 Ideal passed their 6th cycle audit conducted by an independent firm to be verified once again as a Responsible Distributor. This means that Ideal meets the guidelines of health, safety, environment and security set forth by NACD.

As citizens of the community, Ideal participates in many outreach programs including support of local charities. They are proud of their employees who have given them the ability to provide the excellent customer service, quick response times and on-going stewardship to get them where they are today, and they are looking forward to what may come as they strive to grow and improve going forward.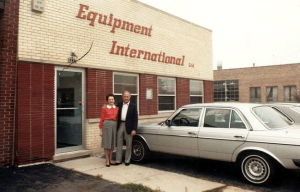 TCATA is proud to celebrate Equipment International as they complete their 50th year as TCATA members.
Founded in 1965, Equipment International is a 3rd generation family owned Chicago based business focusing on industrial laundry equipment. They are exclusive dealers of Milnor, Chicago Dryer and American Dryer Corp in Northern Illinois and Northwest Indiana.
The company was started in Harold and Shirley Rodin's basement. Equipment International has grown over the past five decades fro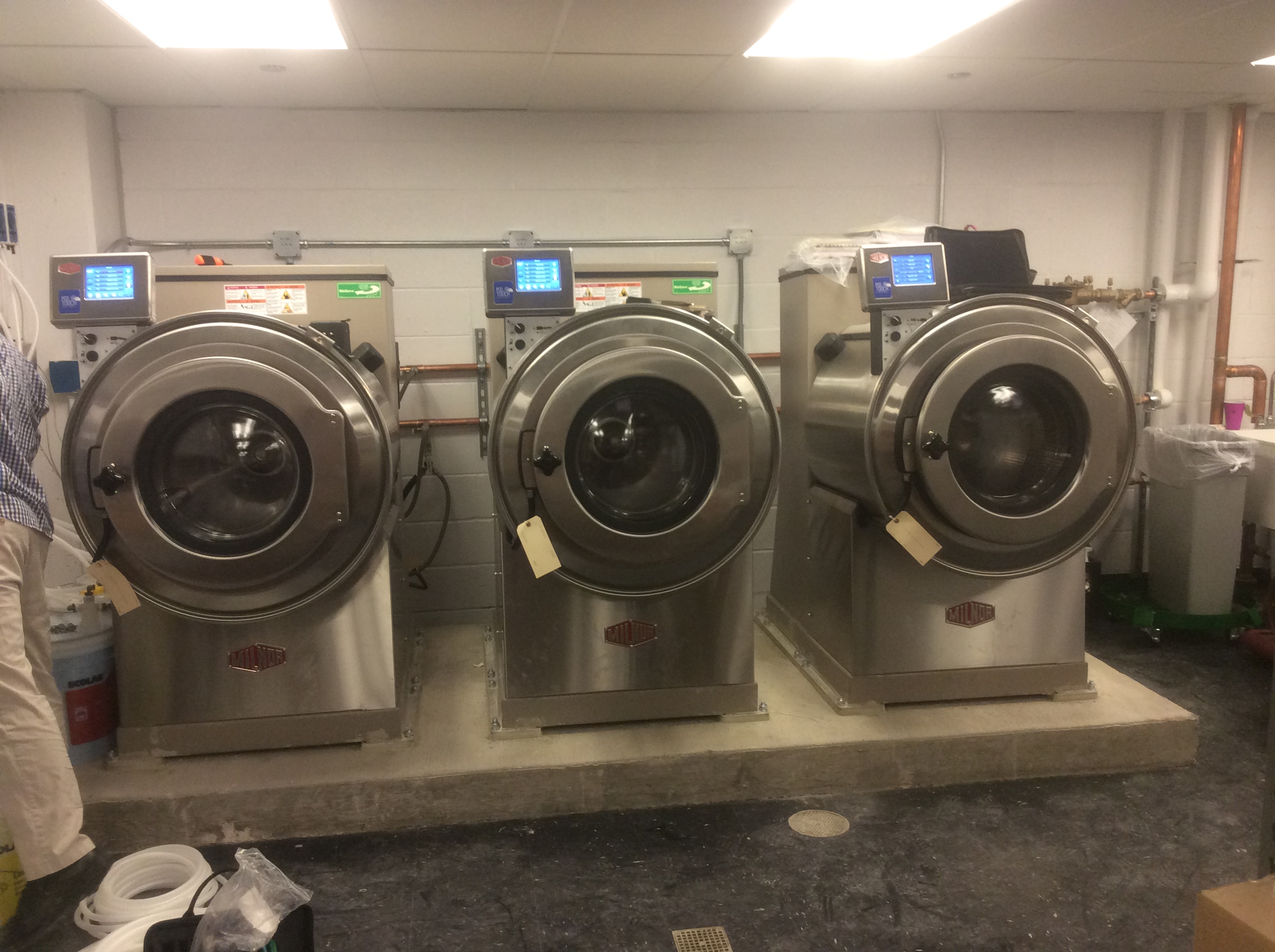 m that basement to a one room office in 1969, to a three-room office in 1972, to their current 6200 square foot facility in Morton Grove.
In 1992. Harold and Shirley (pictured above) proudly passed the company on to their daughter and son-in-law, Nancy and Steve Zabrin. Nancy and Steve's son, Kyle joined the company in 2004. Currently the VP of Sales, Kyle is being groomed to take over the company when Nancy and Steve retire. Kyle has been active in TCATA, having served on the 2017 Conference Business Program Committee.

Known for their client-centric focus, Equipment International's approach is a knowledgeable sales staff and professionally certified technicians. They provide industrial laundry services to some of the top-ranked hospitals, finest hotels, leading educational institutions, and championship sports organizations.
TCATA is proud to recognize Consolidated Laundry Machinery (CLM) of Pomona, California, which is celebrating its 25th anniversary of membership in TCATA this year.

With a focus on high quality dryers, Consolidated Laundry Machinery manufactures a line of industrial models ranging from 200 to 1200-lb. capacity.
Time-tested designs have provided decades of efficient laundry processing for many industries including healthcare, hospitality, industrial, institutional and apparel.
The company maintains its high-quality reputation by dependably providing ongoing parts and responsive service support for its products, regardless of age.
Combining "workhorse" reliability with cutting-edge technology, CLM has produced cost-effective, best-in-class industrial dryers, folders, conveyors, vacuum feeders and mat rolling systems for decades.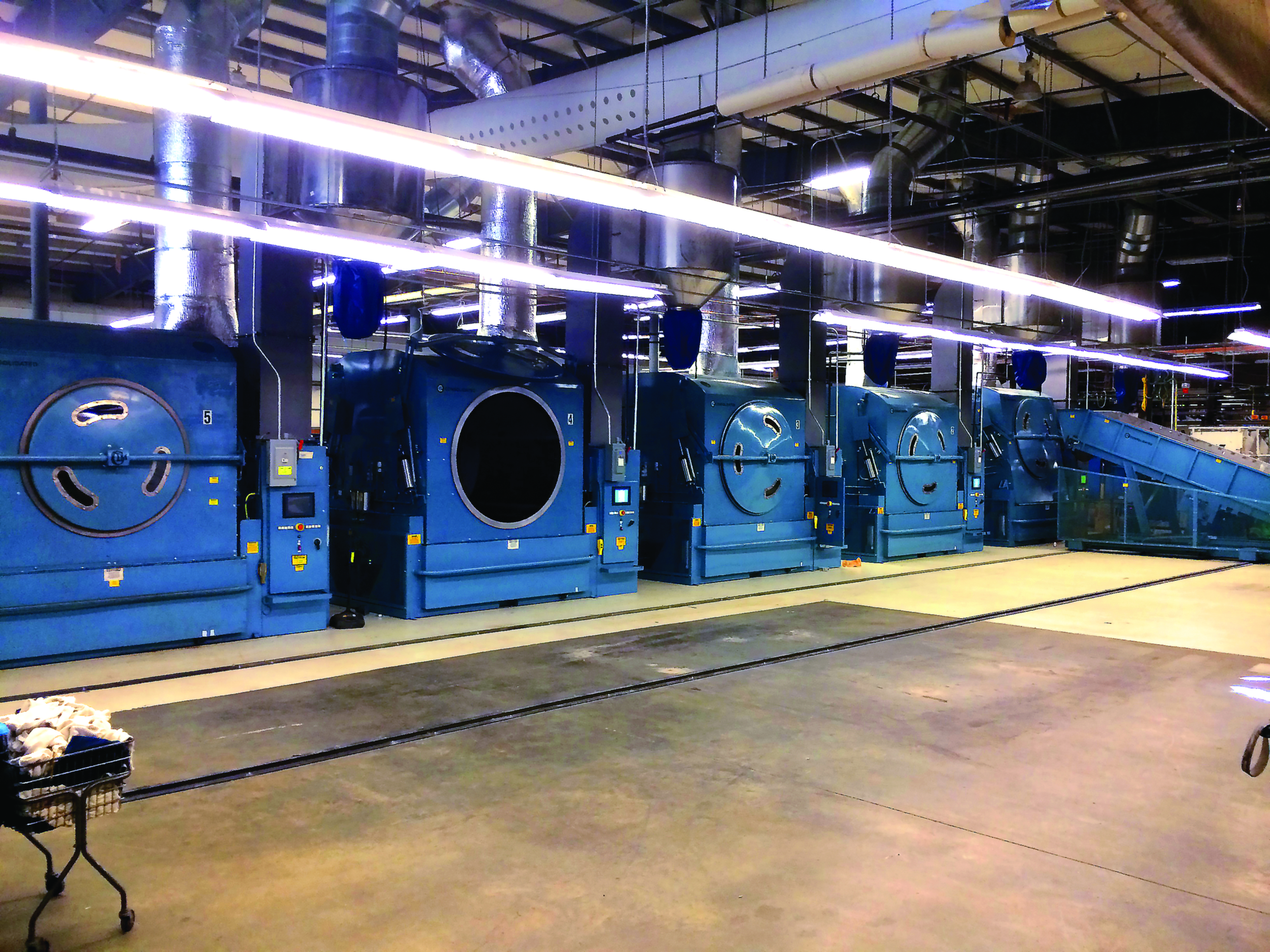 The company started in Los Angeles, California in 1962 as a supplier of quality re-built and used industrial laundry equipment. In 1983, CLM purchased Grantham Dryer Company and became an industrial dryer manufacturer as well.
Soon thereafter, the company expanded its business again, this time to manufacture other industrial laundry equipment, including mat rollers, shuttles, folders, speeders, feeders and other equipment. CLM also expanded its parts and services departments and offers upgrading and refurbishing of dryers at the customer's site.
In 2011, Consolidated Laundry moved its headquarters to Pomona to accommodate its growth – both the corporate offices and its manufacturing facility are here. Over the last several years, CLM has developed distributor relationships for improved after sales support throughout North America.
CLM dryers are used worldwide in companies ranging from apparel manufacturers and industrial launderers, to hotels, hospitals, prisons and other institutions. Continued innovations at the company have resulted in unsurpassed productivity and efficiency with machines that are easy to operate and maintain. These innovations increase productivity, "green" efficiency, and overall safety while upholding the company's "workhorse" industry reputation.
Combining lean manufacturing and over 50 years of experience in the industry, Gabriel Camacho, president, and David Smith, director of sales, combined forces in early 2017 to innovate wash aisle equipment.
TCATA thanks Consolidated for its years of commitment to TCATA, and wishes them many more years of success!
All of us at TCATA thank these members for their long-standing support, and wish them many more years of continued success.
The Textile Care Allied Trades Association (TCATA) is an international trade association representing manufacturers and distributors of drycleaning and laundry equipment and supplies, as well as the related trades. It is the only trade association dedicated exclusively to the interests of the allied trades.