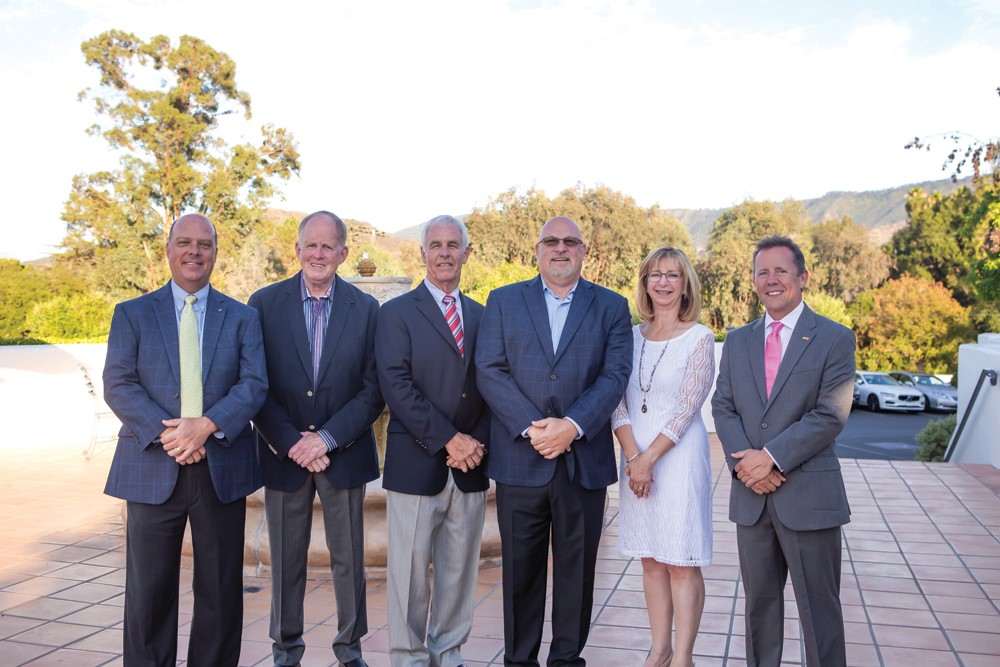 WHO WE ARE
The Textile Care Allied Trades Association (TCATA) is an international trade association representing manufacturers and distributors of drycleaning and laundry equipment and supplies, as well as the related trades. It is the only trade association dedicated exclusively to the interests of the allied trades.
TCATA's mission is to represent and grow manufacturers and distributors serving the textile care industry.
TOP NEWS
In Memoriam
It is with sadness that TCATA reports on the passing of Mr. David Cotter.
2019 TCATA Conference a success
Networking, knowledge-sharing and social interaction at TCATA's recent 2019 Annual Management and Educational Conference in Ojai, California was plentiful.. Full article here.
Magnus Earns TRSA Maglin/Biggie Lifetime Achievement Award
Milton Magnus III, president, M&B Hangers, Leeds, Alabama, was recently named the winner of the Textile Rental Services Association's (TRSA) Maglin/Biggie Lifetime Achievement Award. Full article here.
The Clean Show Maintains its Legacy
The Clean Show, North America's largest dry cleaning, laundering, and textile care exposition, recently ended another successful event, bringing all aspects of the industry together to showcase the latest technology in the market. Full article here.
Gurtler receives nate belkin award from arta
Congratulations to Greg Gurtler, president of Gurtler Industries of South Holland, Illinois, who received the 2019 Nate Belkin Award for Excellence. Full article here.
2019 Scholarship recipient announced
TCATA is pleased to announce that the 2019/2020 college scholarship has been awarded to Kassidy Blount of Greenville, North Carolina. Full article here.
riddle & associates winds up management of clean show
TCATA CEO David Cotter recently sat down with John Riddle, president and owner of Riddle and Associates, for a brief interview. Full article here.
2019 TCATA Anniversary members
The Ellis Corporation, M & L Equipment, Forenta and Realstar are each celebrating anniversaries of their membership in TCATA in 2019. To all these members, we say thank you for your long-standing membership, and all of us at TCATA wish you many more years of success! Please read on to view a brief history of these companies:
The Ellis Corporation - 75 Years
More Association & Industry News »
|
More Legislative Regulatory News »