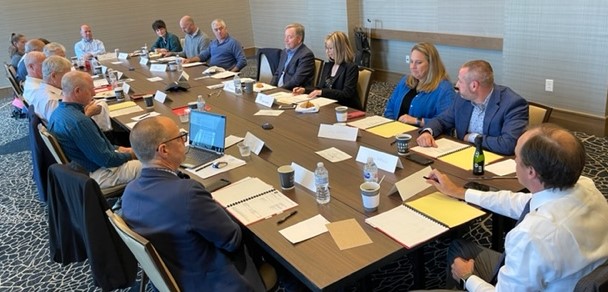 WHO WE ARE
The Textile Care Allied Trades Association (TCATA) is an international trade association representing manufacturers and distributors of drycleaning and laundry equipment and supplies, as well as the related trades. It is the only trade association dedicated exclusively to the interests of the allied trades.
TCATA's mission is to represent and grow manufacturers and distributors serving the textile care industry.
TOP NEWS
Registration now open - 2022 Educational & Management conference
We are excited to announce that registration is open for our conference scheduled for April 3 -6. Please join us as we Move Forward Together! Click here for details.
tcata holds board meeting in Austin, TX
TCATA'S Board of Directors met in person at the Omni Barton Creek. Read the full article.
New benefit for members
As a TCATA member, your company can get an annual rebate on credit card processing fees.
clean 2022 general sales open
Messe Frankfurt announced today that general sales are now open for Clean 2022 to be held July 30-Aug. 2, 2022, in Atlanta, GA.
Meet the TCATA Board Members
Our board members work very hard for our association. Read more about them.
How to lead in a crisis- webinar with john dijulius
Did you miss the webinar? Click here for the recording.
2021 TCATA Anniversary members
DJ Giancola, Leonard Automatics, Dexter Laundry, Hoffman/New Yorker and Newhouse Specialty are each celebrating anniversaries of their membership in TCATA in 2021.
To all these members, we say thank you for your long-standing membership, and all of us at TCATA wish you many more years of success!
Hoffman/New Yorker Celebrates 75 Years With TCATA
Newhouse Specialty Celebrates 75 Years With TCATA
More Association & Industry News » | More Legislative Regulatory News »