Business Program
Breakthrough to Excellence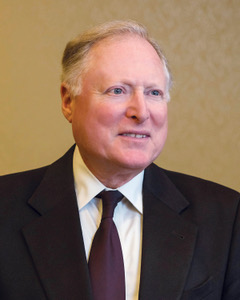 In What in the World is Going On: A Global Intelligence Briefing, Herb Meyer will discuss a variety of worldwide trends, including demographic changes, the balance of political and economic power, terrorism and many other issues. While this information alone is very interesting, Mr. Meyer will discuss specifically how this affects everyone who runs a business – why you should care and what you need to know to stay profitable into the future.
Read the headlines, or watch the news on television, and you come away thinking the world is getting worse every day. But if you look behind the headlines and beyond television's talking heads, the world looks a lot better.
Today, more human beings are emerging from poverty than at any time in history. If this trend continues, at some point in the next few decades — and for the first time in history — most of the world's population will not be poor.
This has triggered what is now the biggest under-reported news story in the world: the emergence and exponential growth of a global middle class. And this means that each year, the total customer base for all products and services grows by 50 million to 100 million new customers.
In this briefing, Herb Meyer will outline all these trends and developments, and he will describe the opportunities they will provide for American businesses. He will explain the demographic crises of Europe and Japan that are changing the balance of political and economic power in the world. And he will discuss the looming military threats to global peace and prosperity — radical Islam, ISIS, North Korea and Iran — and the likely impact on these threats on President Trump's emerging national security policies.
Herbert E. Meyer served during the Reagan Administration as Special Assistant to the Director of Central Intelligence and Vice Chairman of the CIA's National Intelligence Council. In these positions, he managed production of the U.S. National Intelligence Estimates and other top-secret projections for the President and his national security advisers. Mr. Meyer is widely credited with being the first senior US Government official to forecast the collapse of the Soviet Union -- a forecast for which he later was awarded the U.S. National Intelligence Distinguished Service Medal, which is the Intelligence Community's highest honor. Mr. Meyer produced and hosted The Siege of Western Civilization, a DVD outlining the threats to our security, our economy, and our culture that became an international best seller. He is author of two eBooks: How to Analyze Information: A Step-by-Step Guide to Life's Most Vital Skill, and The Cure for Poverty, which explains how the Free Market works and how entrepreneurs create jobs.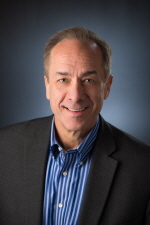 Whatever you sell – whether ideas as a leader or products as a salesperson - if your customers and staff don't like you, they will not buy what you are selling. in "Relationships, Likeability, and Getting People to Listen", Bill Graham gives immediately usable likeability skills that improve your relationship and help you communicate. One of the keys to likeability and communication is using an emotional connection, and nothing does this better than a good story. Bill will show how this straightforward process will help make your memorable to customers and colleagues.
Bill Graham travels the world helping people communicate better. For over a decade, he served as director of creative affairs for Proctor & Gamble Productions, producers of long running soap operas. For the last twelve years, he has owned Graham Corporate Communications. Bill is on the faculty of the US Chamber of Commerce Institute for Organization Management and has taught at New York University's Ticsh School for Hospitality.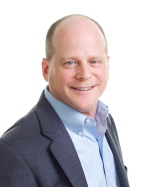 Smart business owners and managers share one quality that makes them stand out among their peers: they are always looking ahead – not just a few weeks, but years. In The Latest Political, Technological, Economic and Management Trends that will Dominate Your Business in the Next Two Years, Gene Marks will review the three major areas that will have the greatest impact: Washington and the economy; your people; and your technology. Attendees will walk away from this presentation not simply knowing the major trends but how to develop an action plan for navigating your business forward.
Gene Marks is a columnist, author and small business owner. He writes daily on business and political issues for major outlets including Forbes, Inc Magazine and Entrepreneur, and is a regular guest on FOX News. Gene, a CPA, owns and operates the Marks Group, a firm that provides technology and consulting services to small and medium sized businesses.