Braun Awarded P-TECH Partnership of the Year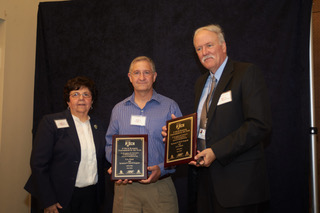 (June, 2018) G. A. Braun, of Syracuse, New York, was recently awarded P-TECH Program's partnership of the year. The P-TECH program (Pathways in Technology Early College High School) provides students with a pathway to achieve a degree in mechanical technology or electrical engineering technology within a five-year time frame, with dual enrollment in a progressive high school curriculum and college courses.
Beginning with the program's inauguration four years ago, Braun has had many employees participate in career coaching, job shadowing, industry visits, and summer internships. The company has developed professional relationships with many of the program's students, providing almost monthly visits/tours of their facilities for the younger students and pairing older students with employees who have careers related to the direction those students are following for their future careers.
"Our organization has made it a priority to give back to the local community, and to work with the school systems and economic development organizations to promote skills, and local industry to our youth and displaced workforce", stated Joe Gudenburr, President, G. A. Braun, Inc. "I can't thank Dave Welsh (Director of Operations), Scott Burdo (Assembly Manager), Chad Perfetti (Fabrication Manager), and the other members of our team enough for going the extra mile to promote these valuable programs. Now more than ever we need to invest in our youth and in those who have been displaced."