Sankosha Celebrates 40th Anniversary
Nelson Appointed President of Sankosha USA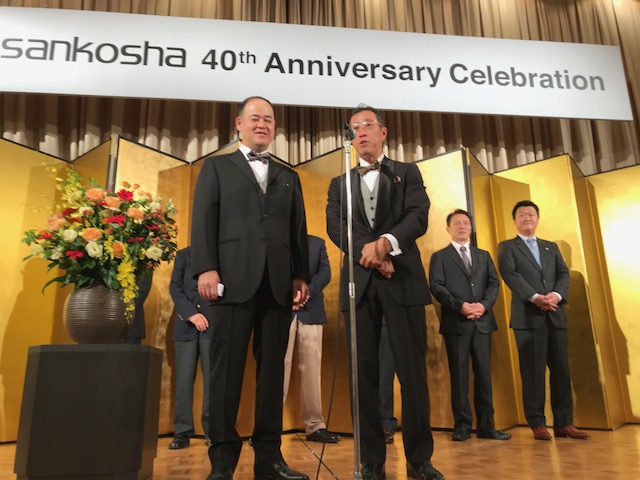 On September 19, 2018, approximately 200 guests including dry-cleaners, dealers and other industry executives attended an event in Tokyo celebrating the 40th anniversary of the establishment of Sankosha. In addition to other events, they toured the headquarters factory in Hachioji, seeing the latest products lines from Sankosha. Pictured left: Mr. Yusuke and Keisuke Uchikoshi
Mr. Yusuke Uchikoshi, company president, outlined the ways that Sankosha is preparing to meet a changing dry-cleaning industry, including the implementation of sensor technologies and a cashless economy. Many industry representatives who could not attend sent their congratulations to the company.
During the celebration, the company announced the appointment of Mr. Wes Nelson as president of Sankosha USA. He has been with the US division of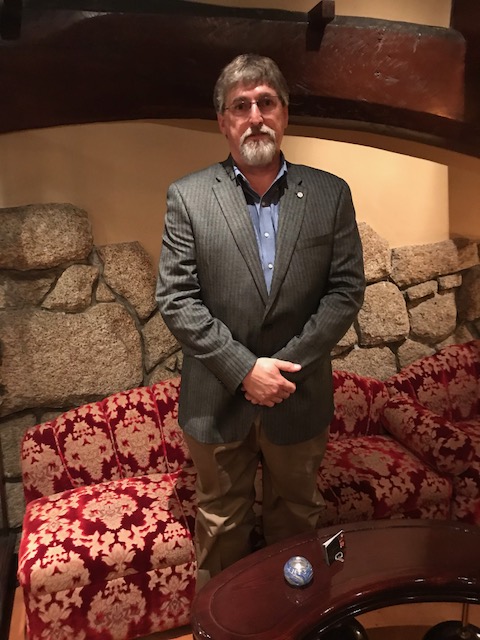 the company for many years, a division which just recently celebrated its 25th anniversary.