TCATA Supports Manufacturing Day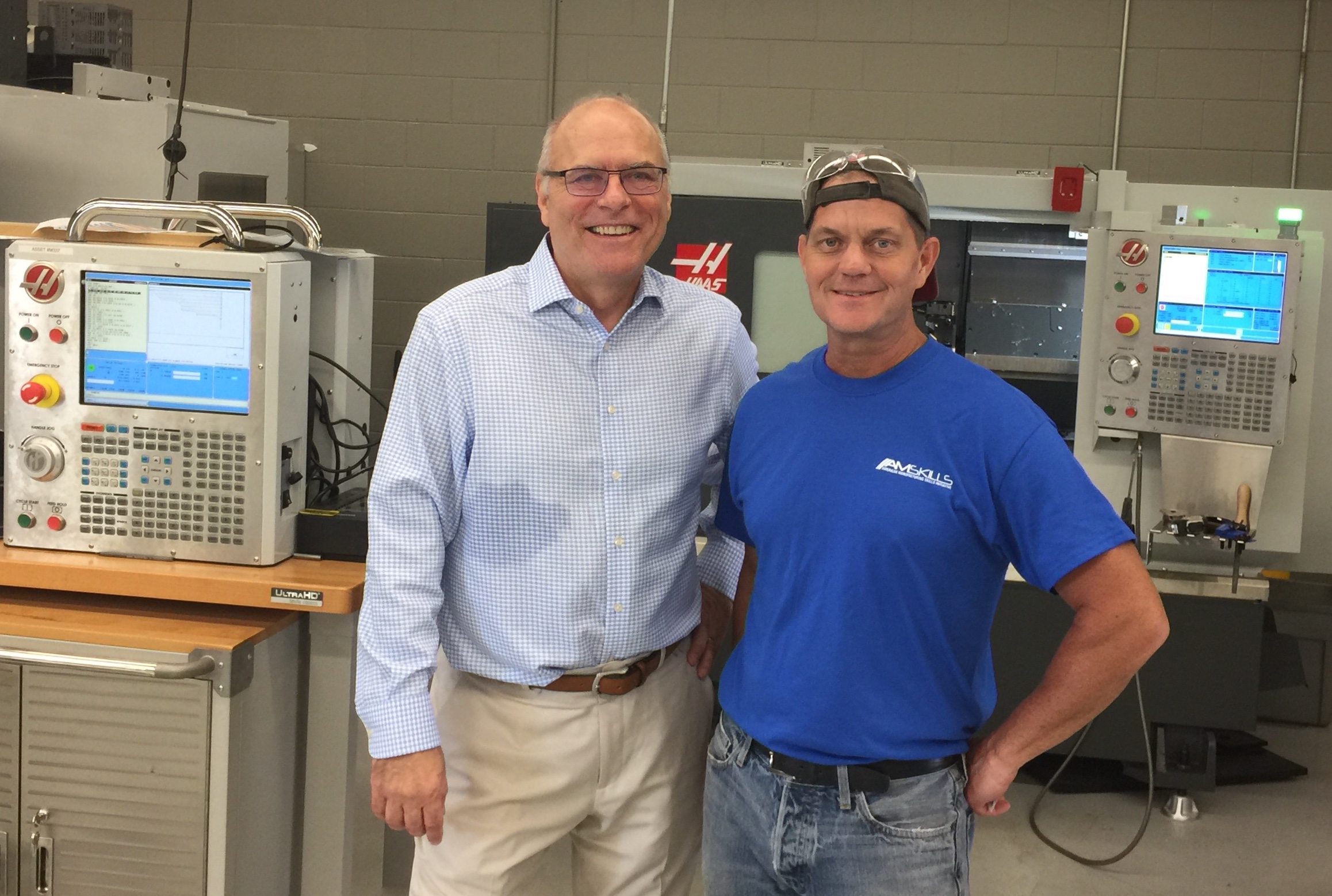 (October, 2018) TCATA CEO David Cotter visited the American Manufacturing Skills Initiative (AMSkills) facility in New Port Richey, Florida on October 5, officially designated as Manufacturing Day. TCATA is a sponsor of Manufacturing Day, an annual event established in 2012 by the National Association of Manufacturers. Pictured left, David Cotter with Brian, master instructor
The purpose of Manufacturing Day is both to educate the public about manufacturing and to expose young who might consider making manufacturing a career. In the short time since its establishment, Manufacturing Day has been a resounding success, with over 2600 facilities hosting an event, and attendees reporting that they found these events worthwhile in their career considerations.
AMSkills is a unique partnership of several counties in the Tampa Bay area, composed of manufacturers, government agencies, local colleges and staffing agencies to fill the area's high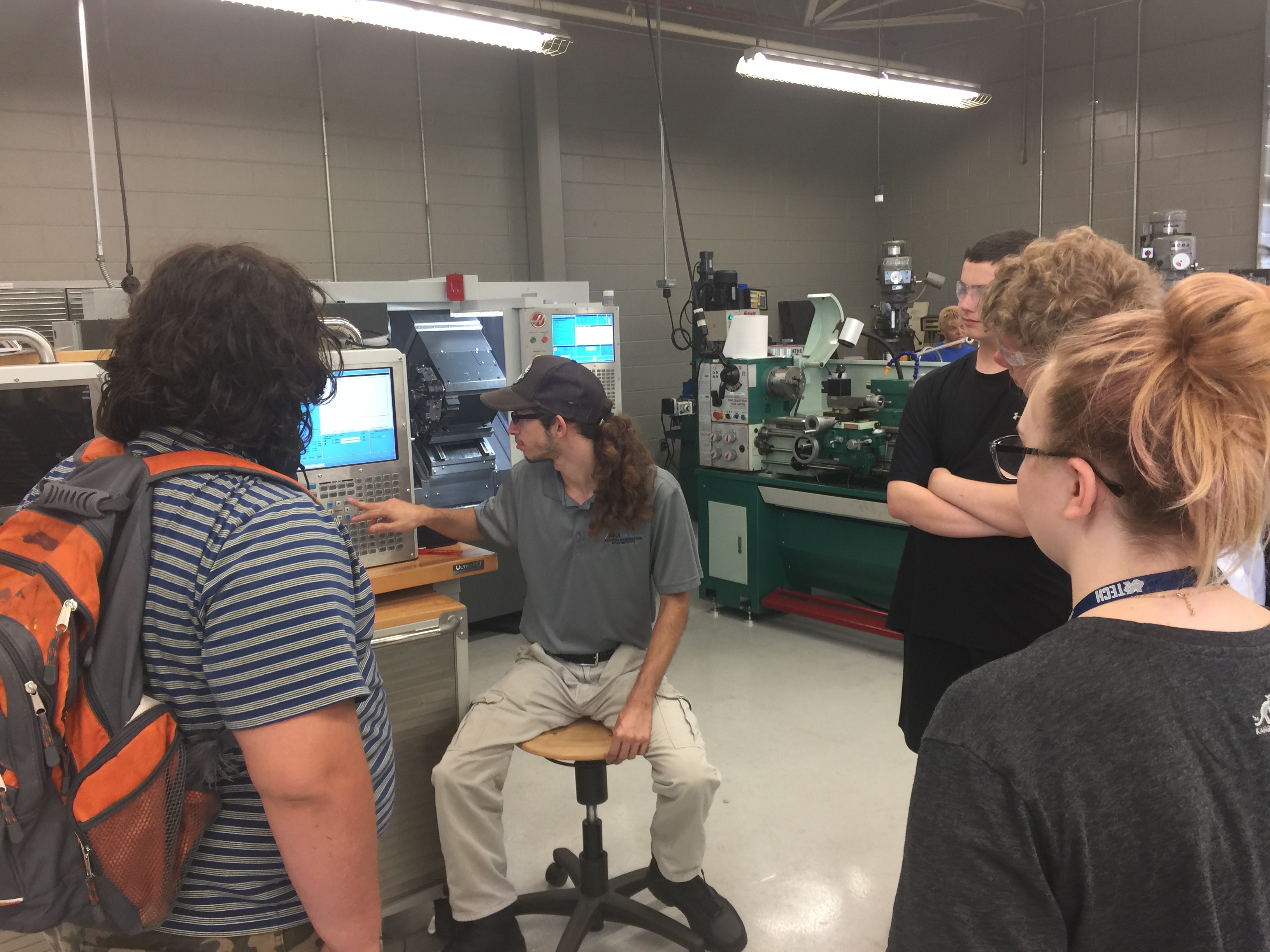 demand for a variety of advanced manufacturing jobs. They use a European style apprenticeship formula in training students, which results in graduating job-ready, industry certified trades workers. AmSkills uses a combination of 20 percent theoretical and 80 percent hands-on application for project completion. Students explore a variety of manufacturing tracks to help them determine the best specific career path. Pictured right, a recent graduate teaches high school students about modern manufacturing.
Any TCATA members that participated in Manufacturing Day this year - please send TCATA any press releases and photographs you may have so we can publicize this to all.