Clean 2019 Hosts Booth at ExpoDetergo Show
(November, 2018) TCATA CEO David Cotter and Clean Show Manager John Riddle recently hosted a booth promoting Clean 2019 at the ExpoDetergo Show in Milan, Italy. They report that attending this show was beneficial, providing them the opportunity to let people from all around the world know about the Clean Show.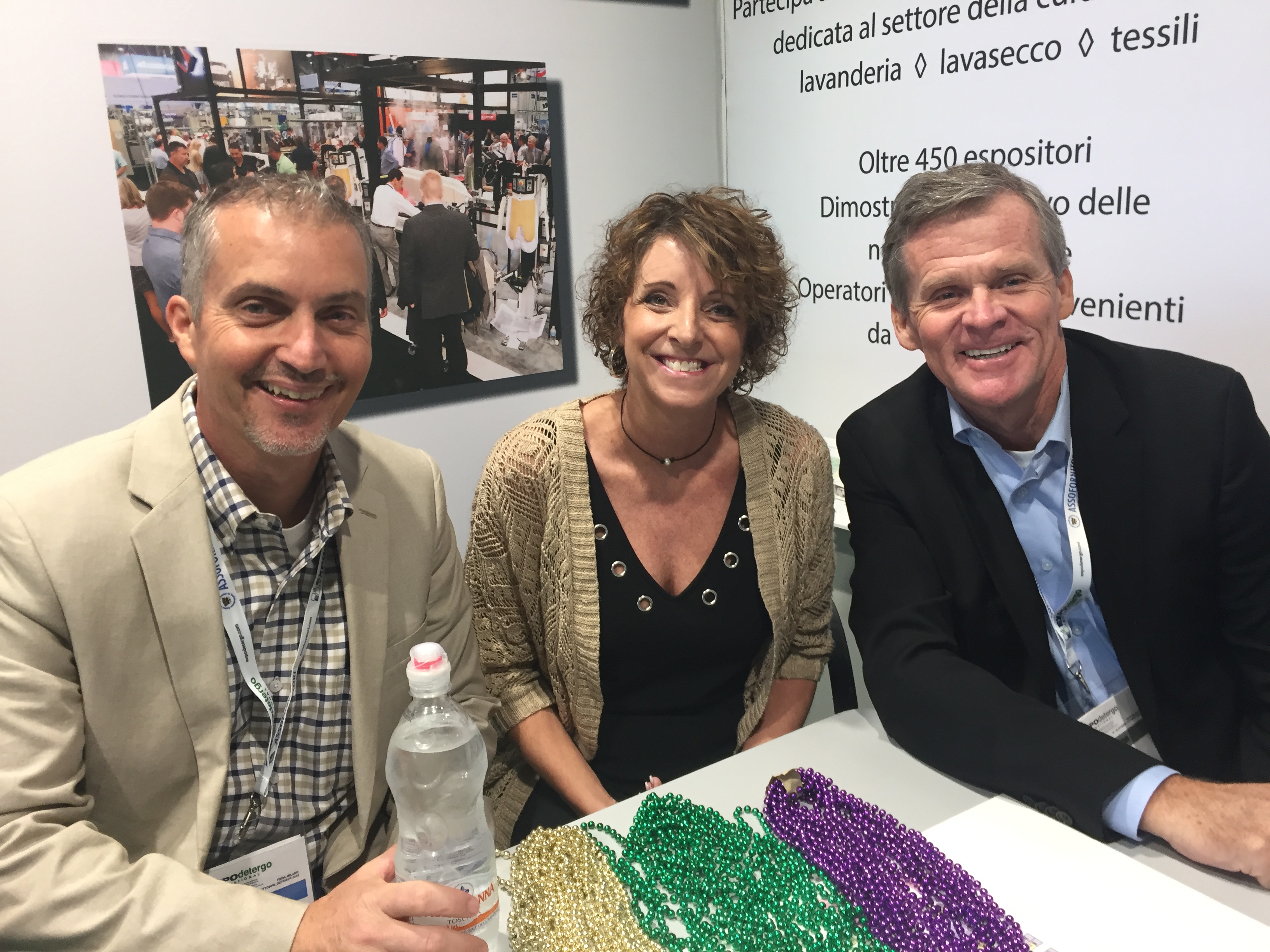 While there, Mr. Cotter and Mr. Riddle met with several current and potential Clean Show exhibitors, giving them a chance to answer a variety of questions about all aspects of the Show. Several exhibitors, including TCATA members, stopped by the booth. They also met with management officials from ExpoDetergo to discuss ways that both shows can work together to promote the textile care industry worldwide.