Ellis Celebrates 75th Anniversary of TCATA Membership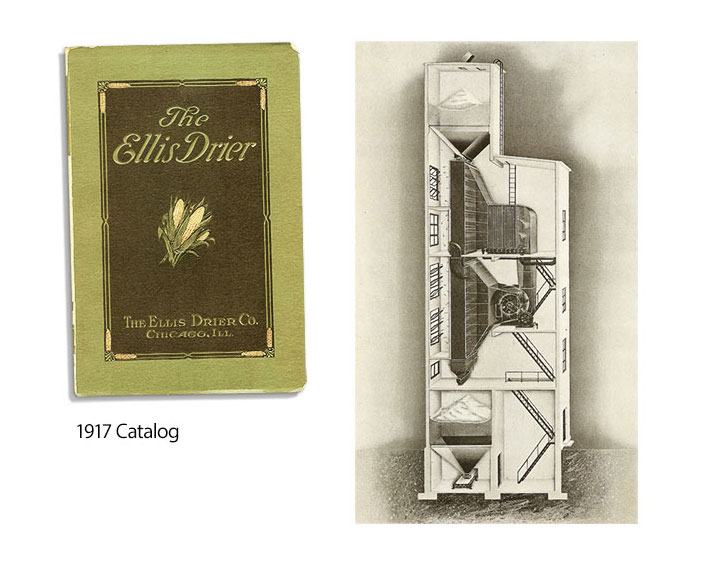 In 2019, Ellis celebrates its 75th anniversary of membership with TCATA.
The Ellis Corporation was founded in 1898 as the Ellis Drier Company, with the first installation in America of an English made system for drying grain (salvaged from ship wrecks on the Great Lakes). The performance of the drier was so successful that the inventor, Wynn Edward Ellis, decided to manufacture and market his new product. Since its establishment, the Ellis Corporation has been a leader and innovator. In 1900, the company began manufacturing monel cylinders to replace the wooden cylinders that were being used in washing machines. In the late 1920s, Ellis merged with both the Tolhurst and the Willey companies, and the new company was known as General Laundry Machinery Corporation. Only Ellis survived the Great Depression that hit the country in 1929. Ellis invented the first stainless steel washer cylinder in the laundry industry in the mid 1930s, and went on to design and patent the first hydraulic unloading washer in the 1940s.
In 1968, Bob Fesmire, Sr. took over the business from Hubey Ellis. With the purchase of the Winchester Company in the early 1970s, Ellis was the first laundry manufacturer to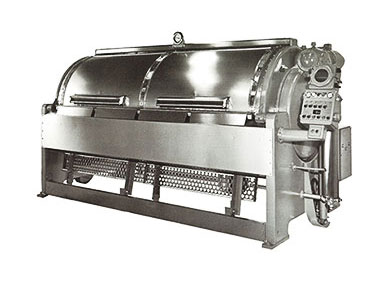 provide wastewater treatment systems to industrial laundries as well as a variety of other industries. Ellis introduced the Side Loading Washer extractor to the industry in 1989. Throughout the 1980s and 90s, the company continued to innovate, introducing the first large capacity machine to strip VOC's from printer wipers, designing large industrial dryers, open pocket washer extractors and patented Whisperdryer. In 1996, the company acquired Ludell Manufacturing, a company that manufactures heat exchangers and provides waste water and hot water system solutions. In 2006, Ellis introduced a unique tunnel washer design to its stable of products. In 2018 Ellis introduced the Uptime Control, the first machine control in the industry to have an interactive maintenance schedule; just recently, it introduced a ceramic filtration system for recycling laundry and other process water.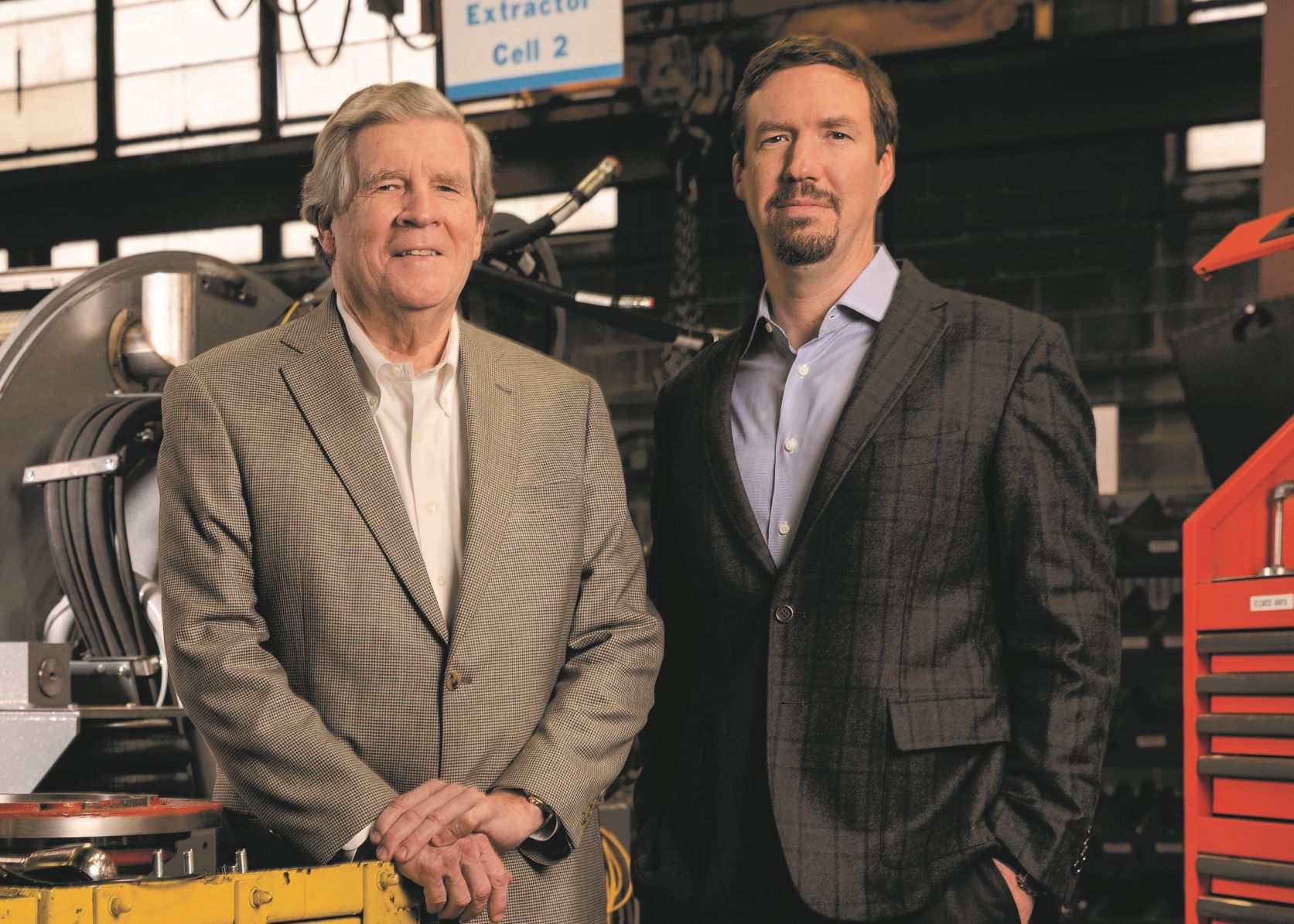 Today, the company is run by Bob Fesmire, Jr., having taken over from his father in 2014. Bob is the fifth generation to run the business. Ellis is a company that offers a complete solution for laundry facilities from start to finish and has a strong record of customer service. Ellis is always looking to innovate and offer unique products to solve its customer's issues.
TCATA President Leslie Schaeffer presented The Ellis Corporation their anniversary award at the 2019 Clean Show in New Orleans.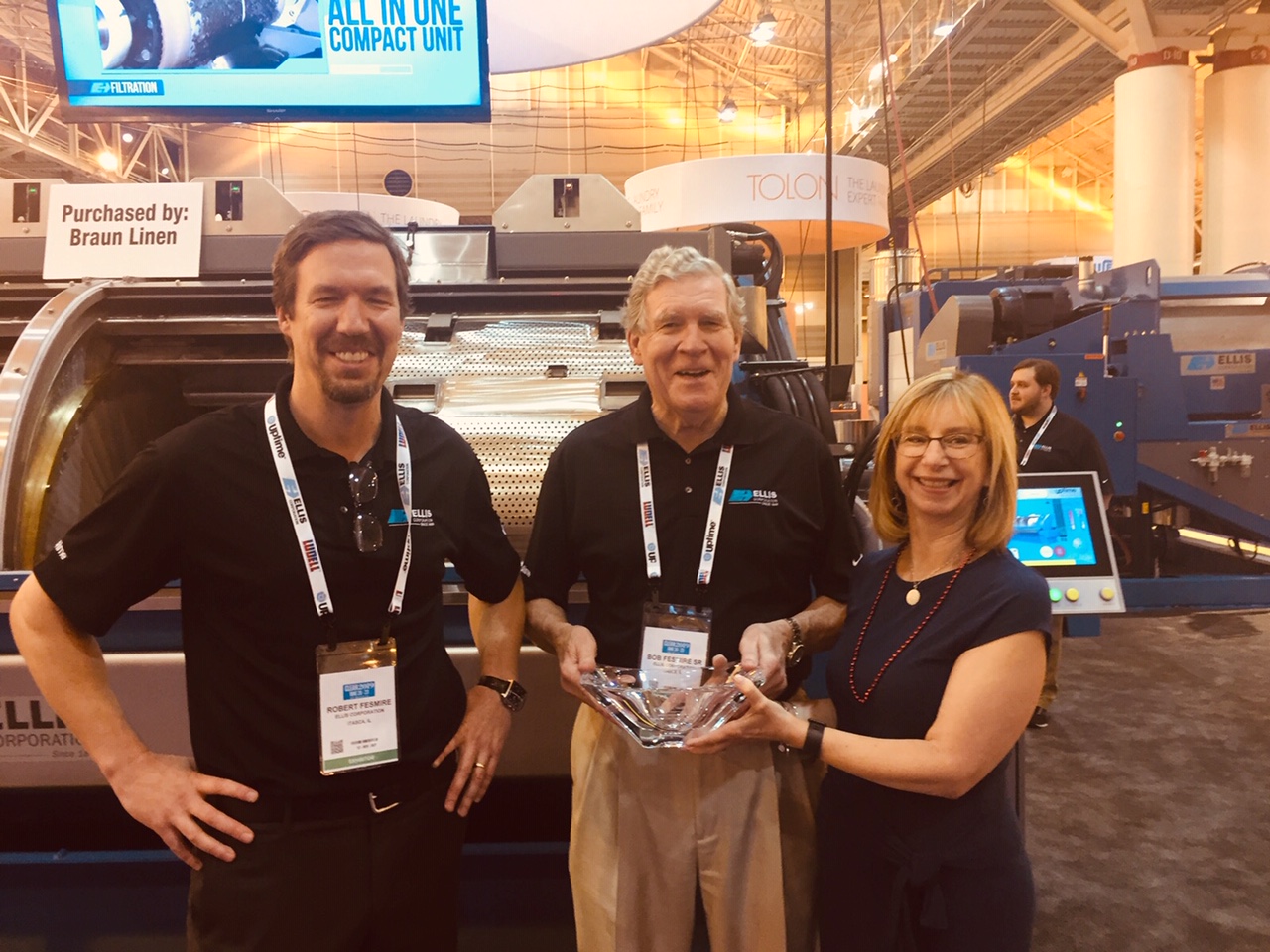 All of us at TCATA are most appreciative of Ellis' long-standing commitment to the Association and to the industry, and we wish them many more years of success.