Realstar USA Celebrates its 25th Anniversary of TCATA Membership
In 2019, Realstar USA celebrates its 25th anniversary of membership in TCATA. All of us at the Association are most appreciative of the company's long standing support, and we wish them many more years of success.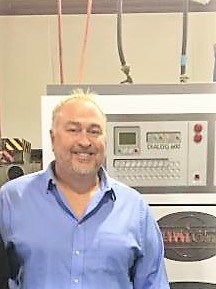 Established in the United States in 1984, Realstar Dry Cleaning is a flagship brand of the FMB Group, the world's largest manufacturer of professional dry cleaning machines, located in Bologna, Italy. Headquartered in McDonough, Georgia, Realstar USA offers a full line of dry cleaning machines, parts, technical service, administrative and logistical support for their customers. In addition to manufacturing machines that take all Class III-A alternative solvents and perchloroethylene, the company sells the Atmos model, which cleans without use of a solvent.
Realstar prides itself in standing behind their products and providing support to their customers and distributors. At Realstar, every step of the manufacturing process is closely monitored to ensure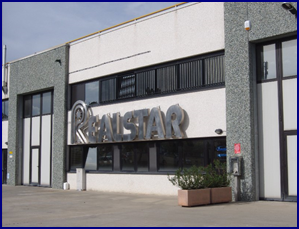 that standards are met and exceeded. Over the years, Realstar's commitment to research and development has resulted in machines that are recognized throughout the world for their highest standards of quality control, technology, and compliance with environmental regulations.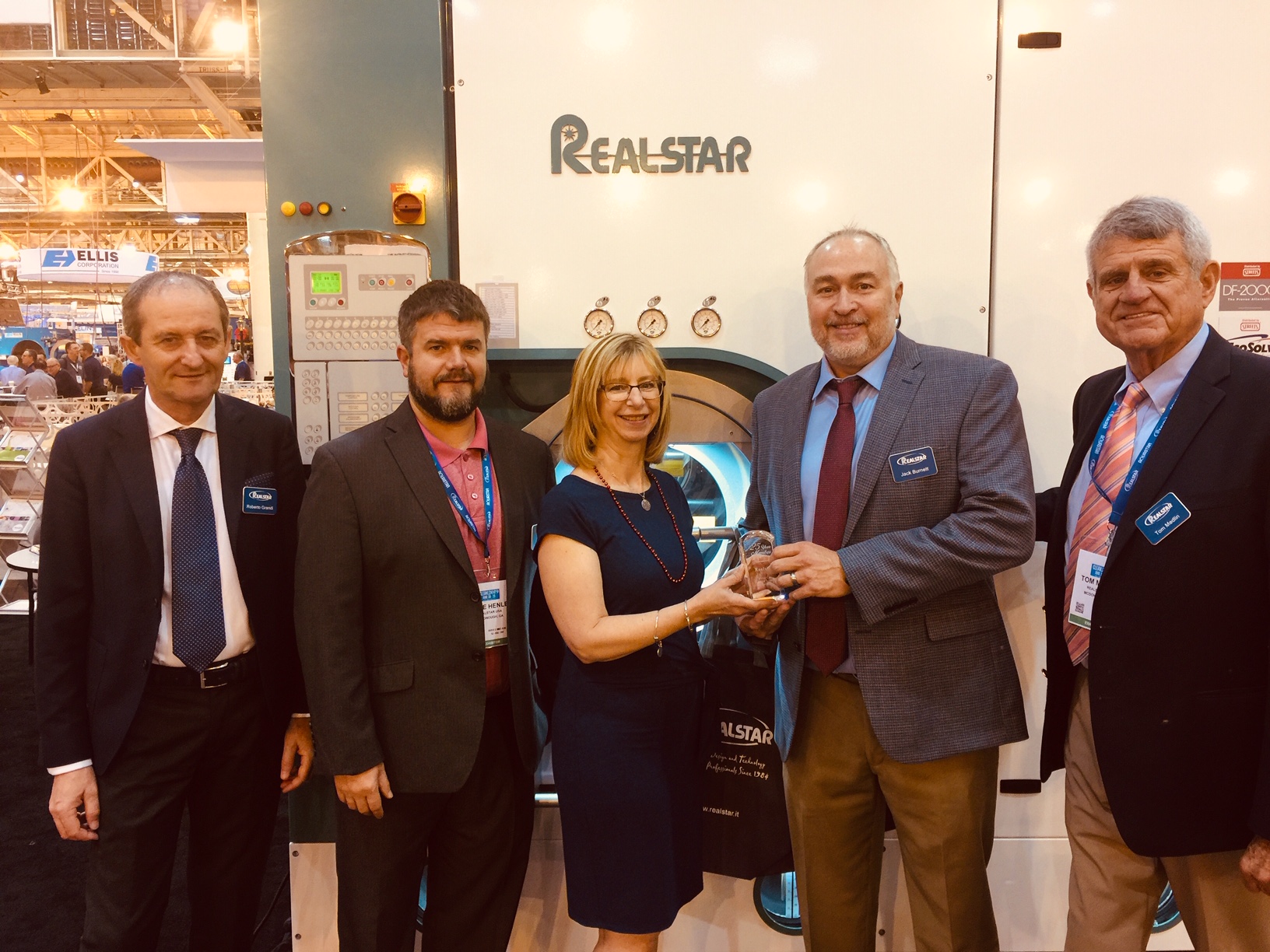 TCATA President Leslie Schaeffer presented Realstar's anniversary award to Jack Burnett at the 2019 Clean Show in New Orleans.