EVI Industries, Inc. Acquires PAC Industries, Inc.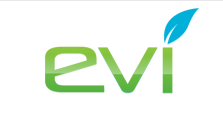 (February, 2019) EVI Industries, Inc. of Miami, Florida has announced that it entered into a definitive stock purchase agreement to acquire all outstanding shares of common stock for PAC Industries, Inc. of Harrisburg, Pennsylvania. PAC is a prominent distributor of commercial, industrial, and vended laundry products and a provider of related installation and maintenance services to the new and replacement markets of the laundry industry.
As a member of the EVI family, PAC will gain immediate access to the resources necessary to pursue its planned growth opportunities. Additionally, consistent with EVI's operating philosophy, PAC will operate as a subsidiary of EVI from its present locations, under its existing leadership, and conduct business as it has historically. Frank Costabile, President of PAC, commented, "On behalf of all of the employees and owners of PAC, we are thrilled to join the EVI family and are anxious to begin working towards accomplishing our collective long-term goals."
Henry M. Nahmad, EVI's Chairman and Chief Executive Officer, commented, "We welcome all of the valued employees and owners of PAC Industries to the EVI family. Our goal remains to be the best performing partner to each of our valued suppliers, to offer a comprehensive suite of products and world-class services to our customers, and to maintain an entrepreneurial culture that attracts the most talented entrepreneurs and professionals."