M&L Equipment Company Celebrates 75 Years with TCATA

In 2019, M & L Equipment celebrates its 75th anniversary of membership with TCATA. All of us at the Association are most appreciative of the company's long standing support, and we wish them many more years of success.
The M & L Equipment Company of Akron, Ohio was originally formed in 1937 to supply the dry cleaning and tailoring industry. Albert S. Berardi, former president and owner, led the expansion that brought the M&L Equipment Company to its position as a leading distributor of laundry and dry cleaning equipment, parts, and service in northern Ohio, western Pennsylvania, and northern West Virginia. The company sold their supply division in 2014.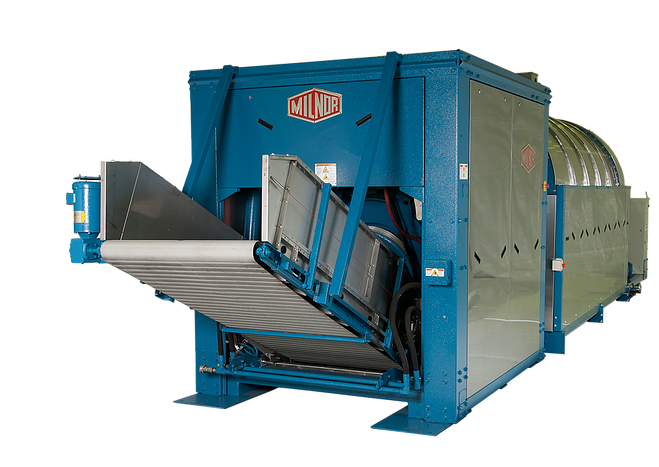 Today the M & L Equipment Company is northern Ohio's exclusive Milnor, Chicago Dryer, and Huebsch distributor. They have been Milnor dealers for over 65 years. In addition to selling equipment, the company offers repair and preventative maintenance services, parts, and laundry design services. Their customers range from large industrial laundries to laundromat and dry cleaning owners.
Currently, the M & L Equipment Company is owned and managed by John S. Berardi and Stephen Michalec. Both have been with the company for over 45 years. Mr. Michalec's son Steve has been with the company for eight years.
TCATA President Leslie Schaeffer presented Steve Michalec with the 75th anniversary award for M & L Equipment at the 2019 Clean Show in New Orleans.