Laundry Literacy Coalition Holds Summit In Chicago
(April, 2019) The Laundry Cares Literacy Summit, held in Chicago in late March, brought together a diverse group of national early childhood and literacy organizations and foundations as well as laundromat owners and manufacturers. The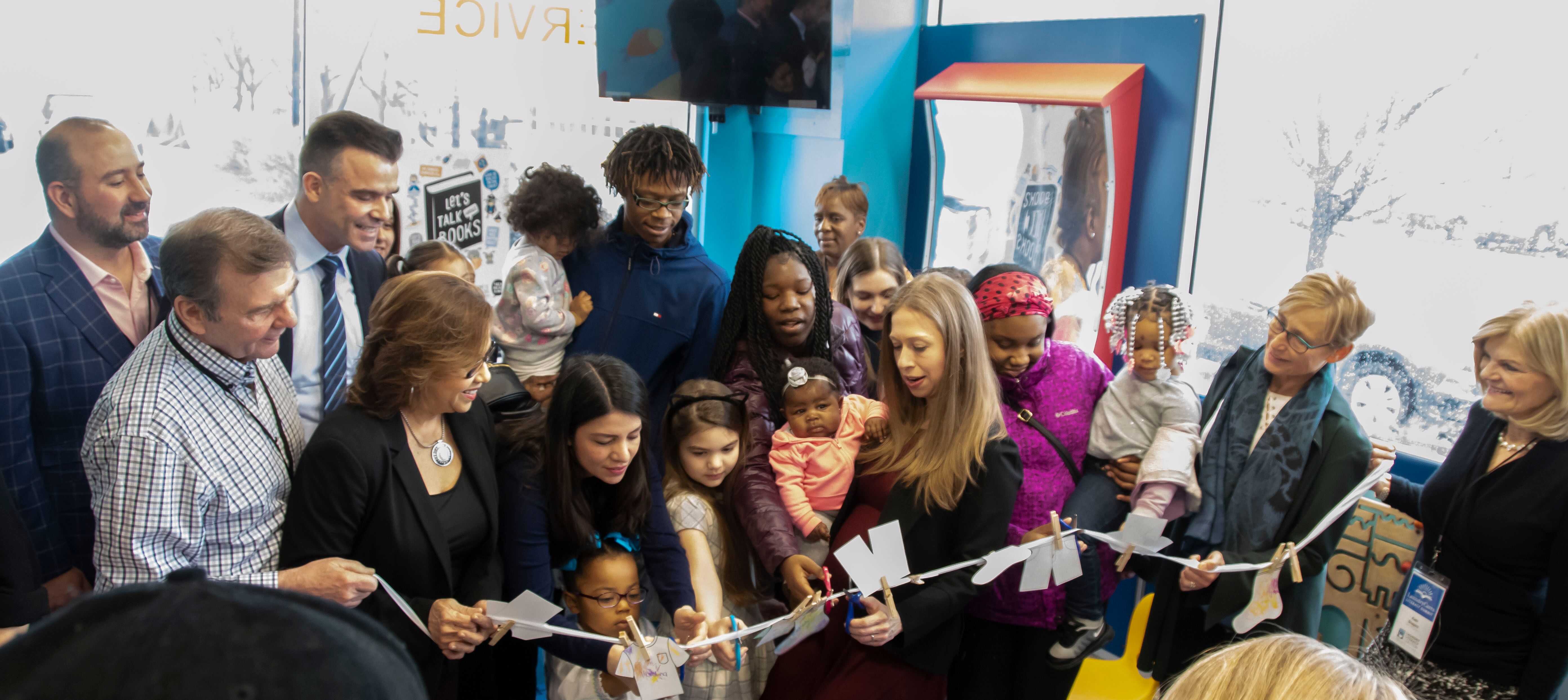 Laundry Literacy Coalition partners are Too Small to Fail, the LaundryCares Foundation, and Libraries without Borders.
The Summit attendees explored ways to work together to create playful learning spaces in laundromats across the county, with the goal of providing families with tools and resources to support children's early brain and language development. The recent opening of a "Family Read & Play Space" at a Chicago laundromat included remarks and story time led by Chelsea Clinton of the Clinton Foundation (pictured above) , the Chicago Public Library, and the Gen2Gen Campaign from Encore.
As part of the Summit, Dr. Susan Neuman, professor of childhood and literacy education at New York University, presented the results of an evaluation of "Family Read & Play Spaces" that were piloted in three laundromats in New York City. These findings overwhelmingly showed that laundromats can serve as an important environment for early literacy development.
The LaundryCares Foundation plans to expand the"Family Read & Play Spaces" into 600 new locations by March 2020 and will host a minimum of 30 Free Laundry and Literacy Days in the next week. The Coin Laundry Association will promote the Family Read and Play Spaces as a basic component of future laundromat designs by sharing sample layouts with laundry equipment manufacturers. Click here to see a recent feature on this program run by PBS News Hour.