Riddle and Associates Winds Up Management of Clean Show
Interview with John Riddle
By now, most TCATA members know that the 2019 Clean Show, to be held in New Orleans this June, will be the last one managed by Riddle and Associates of Atlanta, Georgia. TCATA CEO David Cotter recently sat down with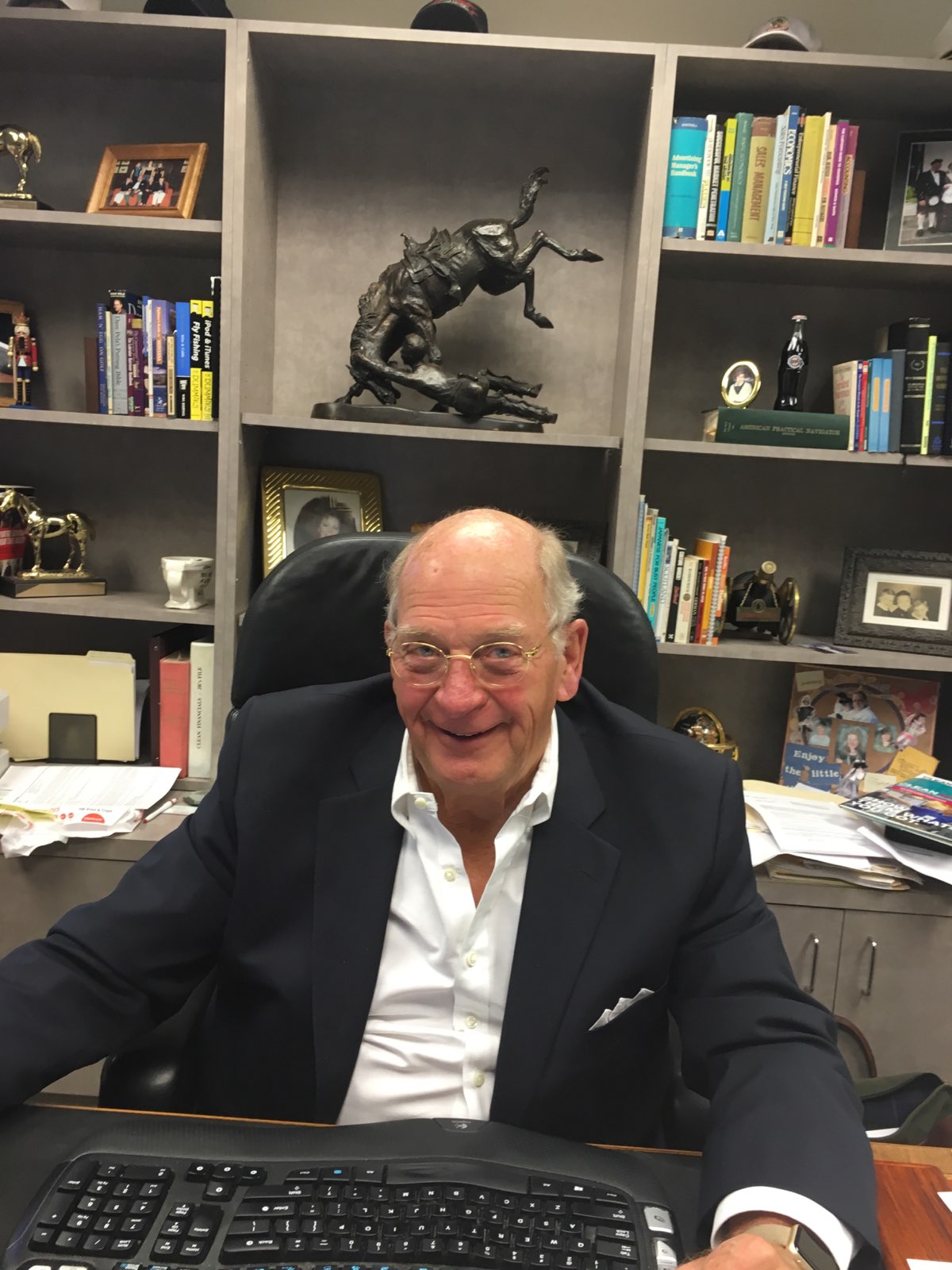 John Riddle, president and owner of Riddle and Associates, for a brief interview:

When did you first manage The Clean Show?
The first Clean Show Riddle and Associates fully managed was the 1993 Show in Chicago, but we have been involved in various aspects since 1981.
What is unique about this Show?
Many people may not realize that The Clean Show is the largest user of steam of any trade show in North America. Additionally, it is a "working" Show, meaning that some equipment runs live, something that is very attractive to attendees and prospective buyers. I also think we have done good job, perhaps better than many shows, in helping exhibitors anticipate costs. With trade shows integral to many companies' marketing and sales programs, they need to know what costs they can expect at the Show so they can set budgets appropriately, and not be surprised.
Years ago, much was written about the demise of physical trade shows, that they would mostly move to virtual shows online. What is your view of that?
A physical trade show has always been and, I think, will remain critically important. What I think those who produce and attend trade shows have learned over many years is that an online presence is a great way to keep a show alive during the year, something we have offered Clean Show exhibitors for many years. The internet is a valuable tool, but not a replacement for the Show.
Any thoughts on the future of Clean?
I think the Show has a great future. As fabrics and textiles change, so do the chemicals and equipment needed to clean them, and we have many innovative ideas forthcoming from the companies in our industry. People will always need clean clothes and fabrics. This industry rightfully takes pride in its role in helping people remain both fashionable and healthy.
What about the staff at Riddle and Associates?
The short answer is that Riddle and Associates could not even begin to do what we do without our staff – they are the best in the business. I have heard more than one person over the years express their surprise that a Show this size is put together by a staff of only six.
Any future plans you wish to share?
I will continue to do some trade show consulting, but I look forward to having more time to spend with my wife Judy and my three grandchildren. I also plan to try to improve my golf game and to practice the bass guitar. I have always been fascinated by history and have plenty of reading to catch up on.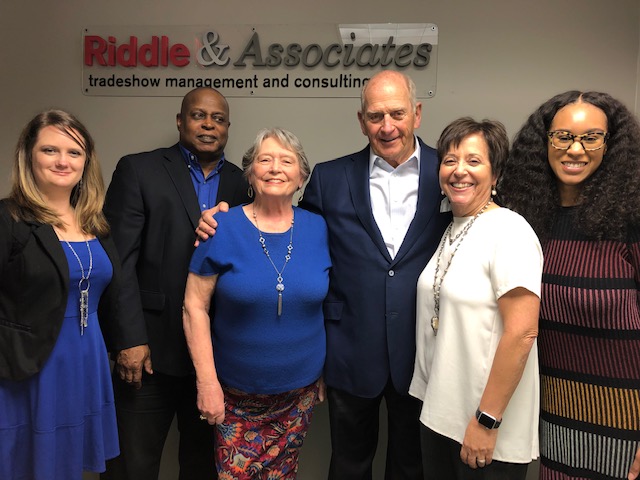 John Riddle and his staff have, for many years, enjoyed an excellent reputation as managers of The Clean Show. They are particularly known for their customer service and responsiveness. We asked a few exhibitors who have worked with John and his team for any comments they may want to make. Here are a just few excerpts from the many comments we received:

John Riddle and his team are the consummate professionals in the exhibition industry…he approaches the Show as a team sport in which he leads his team, and works with everyone to achieve the goal…John is a legend in our industry, and will definitely be missed. - Phil Hart, President, Kannegiesser-Etech
Riddle and Associates is the best in the trade show management business. You would never believe that they are a staff of six…. with my 35 years of experience, their level of support typically comes from an organization of 20 plus people…I cannot say enough about them. - Pam Simonetti, Director of Marketing, G.A. Braun
There are many individuals I am honored to call true professionals – John is at the top of that list. He is someone you can absolutely count on to do exactly what he says, when he says, and does so with a smile on his face...I am proud to call him a friend, and he will be greatly missed. - David Netusil, Director of Marketing, JENSEN USA
John Riddle is not only a giant in the trade show industry but as a person too. Both he and his team have always been responsive and helpful to us in so many ways. - Wesley Nelson, President, Sankosha USA