The Clean Show Maintains its Legacy as Leader in the Textile Care Industry
The Clean Show, North America's largest dry cleaning, laundering, and textile care exposition, recently ended another successful event, bringing all aspects of the industry together to showcase the latest technology in the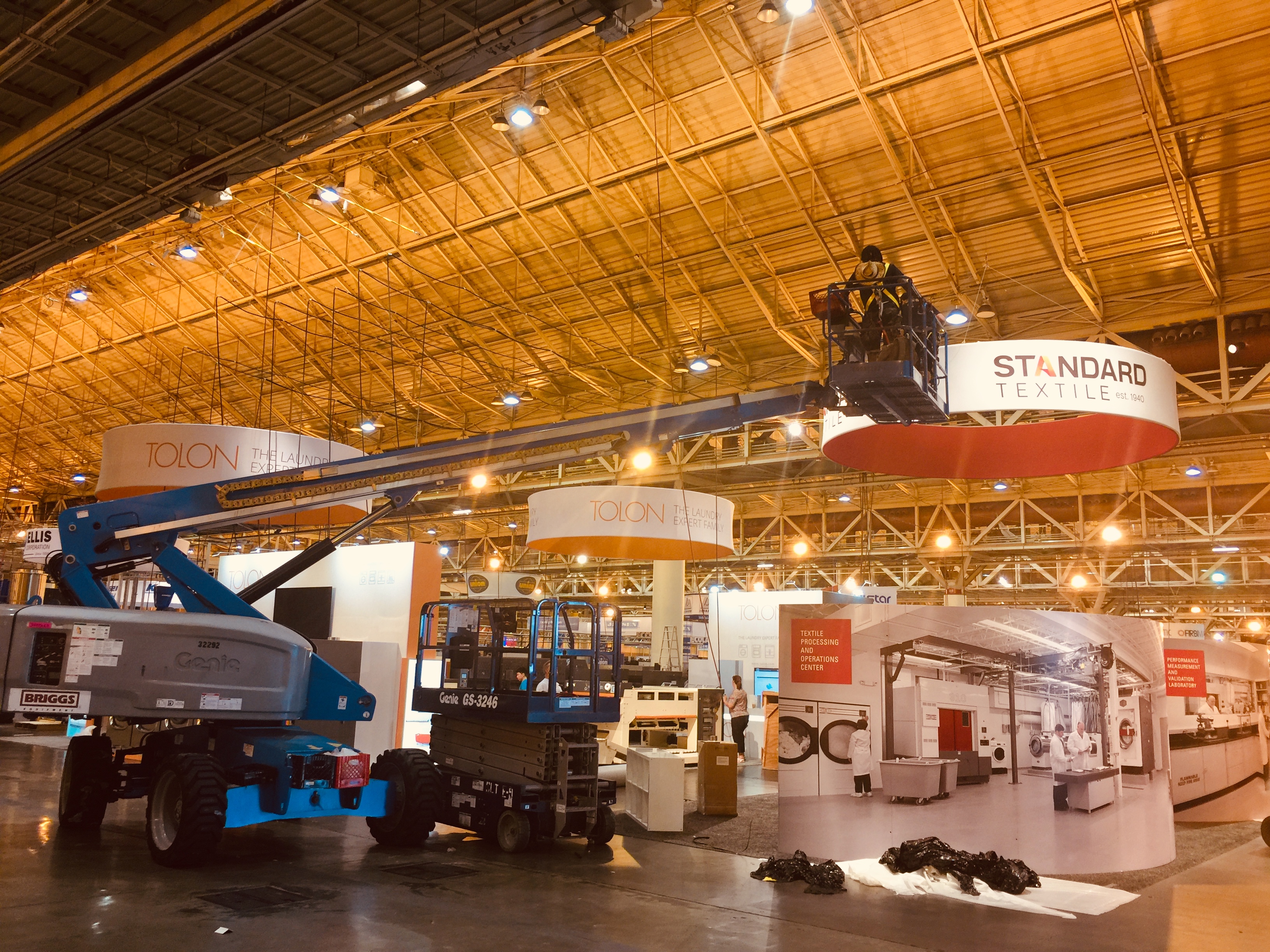 market. This four-day event took place June 20 – 23 at the Ernest N. Morial Convention Center in the vibrant city of New Orleans.
According to show management, more than 11,000 registrants were present at the biennial event covering 224,500 net square feet of exhibit space surpassing the square footage of 195,140 that was previously recorded at the last New Orleans edition of The Clean Show in 2013. Numerous advancements in machinery, software, and services were presented from over 430 exhibitors from around the world including 60 new exhibitors added to this year's roster.
"The Clean Show has proven once again to be the ideal exposition for industry leaders to find the latest innovations in textile care, ranging from industrial machinery and conveyor equipment to computer software and business systems. From what we've heard from exhibitors and attendees alike, the show was a great success, generating valuable leads while learning how the various products and services can help their businesses thrive in today's highly competitive market. We can't wait to host the show in Atlanta in 2021," said Greg Jira, Show Director.
Show highlights included 30 hours of educational seminars organized by the top five collaborating associations in the industry which include Association for Linen Management (ALM), Coin Laundry Association (CLA), Drycleaning & Laundry Institute (DLI), Textile Care Allied Trades Association (TCATA), and Textile Rental Services Association of America (TRSA).
Since The Clean Show is now under the ownership of Messe Frankfurt Inc., the event will complement the global network of textile care expositions such as Texcare International, the leading trade fair held in Frankfurt, Germany since 1956. The next Clean Show will be held in 2021 In Atlanta, Georgia.
Highlights from TCATA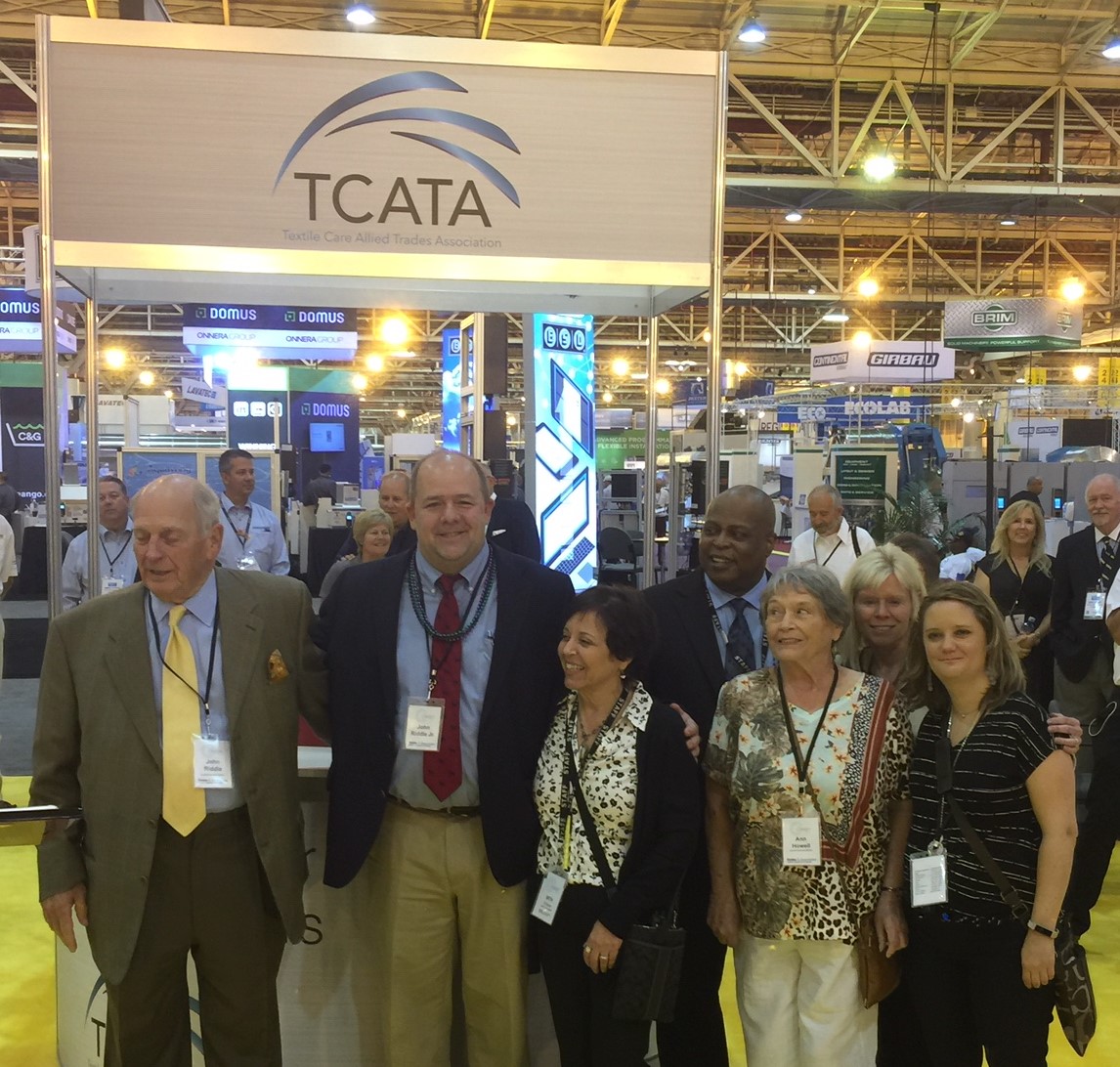 TCATA President Leslie Schaeffer presented John Riddle, president and owner of Riddle and Associates, a plaque and a gift on behalf of all the members of TCATA, many of whom have exhibited at the Clean Show for many years. "For nearly 40 years, John and his team have done an excellent job in making the Clean Show a success," noted Leslie Schaeffer. "They have produced a professional, well attended show that has created many business opportunities for both exhibitors and attendees. I have heard many comments over the years about the customer-oriented service that Riddle and his team have always provided," she went on to say.
In accepting the award, John Riddle noted "It has been an honor to have been associated with the Clean Show for so many years, and I thank you for the opportunity to have been a part of it. I absolutely could not have accomplished this without all the members of my staff who are, in my opinion, the best in the trade show industry. I have made many friends over the years that I will miss very much."
President Leslie Schaeffer presented awards honoring three members of the Association that are celebrating anniversaries of their membership in TCATA. Ellis Corporation of Itasca, Illinois and M & L Equipment of Akron, Ohio were presented awards in honor of their 75th anniversary; Realstar of McDonough, Georgia was honored for 25 years of membership. Forenta of Morristown, Tennessee will receive their award for 50 years of membership at TCATA's annual conference later this summer.