M&B Hangers President Earns 'TRSA Maglin/Biggie Lifetime Achievement Award'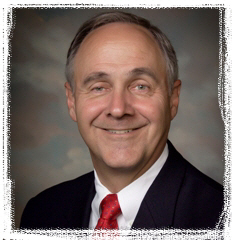 (June, 2019) Milton Magnus III, president, M&B Hangers, Leeds, Alabama, was recently named the winner of the Textile Rental Services Association's (TRSA) Maglin/Biggie Lifetime Achievement Award. This award honors exceptional lifetime contributions by an associate member to improve the association and industry. Magnus will receive his award during the Annual Awards Dinner on September 19, in conjunction with the TRSA 106th Annual Conference in Boston.
Forty-five years ago, Milton Magnus completed his business degree and joined the ranks of M&B Hangers, the company co-founded in 1943 by his grandfather, Milton M. Magnus Sr. Over the years and during many shared lunches, Magnus III learned all aspects of the business from his father, Milton M. Magnus Jr., who was then president of the company. Under the leadership of Magnus, M&B Hangers has grown and diversified, and is now the only full-line hanger manufacturer in the United States. M&B Hangers operates manufacturing plants in Leeds, Alabama, and in Piedras Negras, Mexico.
TRSA Chair Jim Buik, Roscoe Co., noted that the Executive Committee's decision, "Gives us tremendous pleasure to recognize Milton's contributions and support of the linen, uniform and facility services industry with the TRSA Maglin/Biggie Lifetime Achievement Award; bestowed only upon professionals in recognition of their exceptional personal service to our industry and to the associations that serve the industry."
Milton Magnus is a longtime, active member of TRSA and supporter of the industry. He has served on a variety of committees, currently chairs the associate committee, and is a current member of the TRSA Board of Directors.
The award is named for the late Rudolph A. "Rudy" Maglin, a chemical supplier who finished his career with Dober Group (Spindle Technologies), Woodridge, Illinois; and James Biggie, the launderer-turned-garment-identification specialist for Penn Emblem Co., Philadelphia. Since 1987, Lifetime Achievement Awards have been given to 22 individuals from associate member companies.