2022 Annual Conference
TCATa's 2022 management & educational conference
A huge success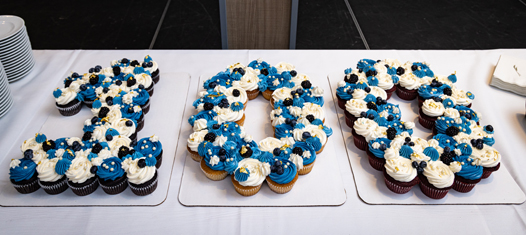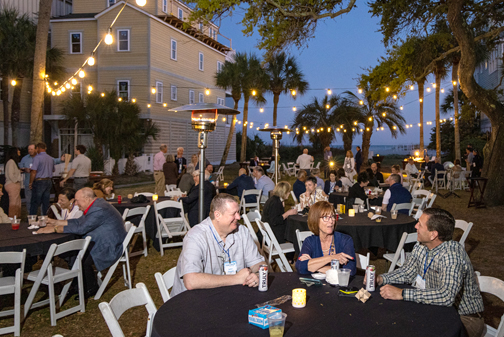 Moving Forward Together was the theme of TCATA's 2022 Annual Management and Educational Conference held at the Wild Dunes Resort in Isle of Palms, SC, where reconnecting, knowledge-sharing, and networking were well received. Members in attendance enjoyed the opportunity to get together in person after more than two long years apart. The conference kicked off on Sunday evening with a reception and Low Country Boil near the beachfront with members enjoying a live band and lawn games.
Attendees enjoyed a strong business program with three outstanding speakers. Keynote speaker John DiJulius shared how to build stronger customer connections in his session "The Relationship Economy." John showed attendees how to utilize customer intelligence to personalize their experience and anticipate their customers' needs.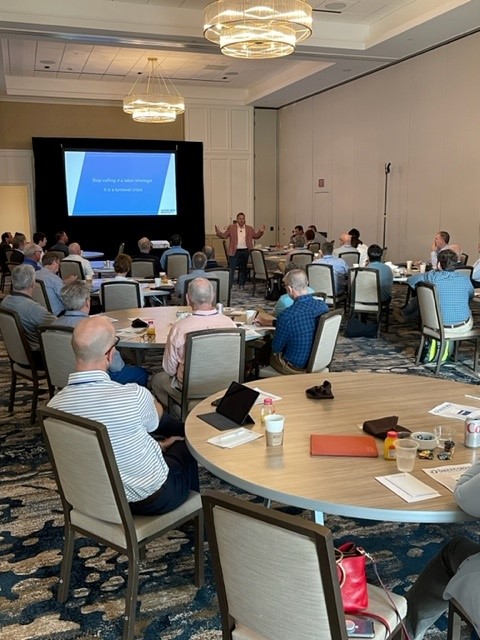 Ian Heller of the Distribution Strategy Group presented valuable business strategies in his session "Transformation in a Time of Disruption." In preparation for this program, Ian interviewed seven TCATA members to tailor his presentation to our industry. Ian discussed distribution channel transformation, supply chain challenges, and how to respond to structural changes in demand.
The final speaker, Nancye Combs of HR Enterprises, Inc. returned to this year's conference. Nancye shared ideas with members on moving forward together with today's post COVID workforce, discussed the great resignation and why employees leave. Attendees received valuable information on recruiting methods and how to look for qualified employees.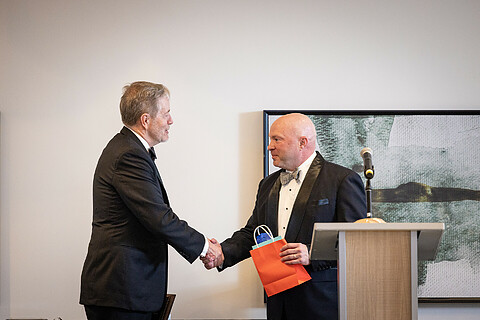 TCATA celebrated it's 100th anniversary two years late on the final evening of the conference with a black tie optional gala. During the evening, TCATA installed new president, John Silverman of Tschopp Supply. John previously served on the board as Treasurer and representing distributors. John began his career at Tschopp in 1989. By 1999, John became Corporate Vice President and General Manager. In 2005, James Tschopp retired, and John Silverman assumed the role of Corporate President.
Fred Schwarzmann of A. L. Wilson and TCATA immediate past President was awarded the J. Morry Friedlander Award for his remarkable dedication to the association. TCATA established the award in 1994 to honor Mr. Friedlander and his outstanding dedication and service to the association. Only six people have received the award since it was introduced.
Seven past presidents attended the 100th Anniversary Gala. Each of them was able to share stories of their time on the TCATA Board.
Pictured are: (standing) Dave Dawson, Gerald Henke, Bill Odorizzi, Leslie Schaeffer, Rick Kelly, Fred Schwarzmann, (kneeling) Alex Atwater and Steve Mathews.