Hoffman/New Yorker Celebrates 75 Years With TCATA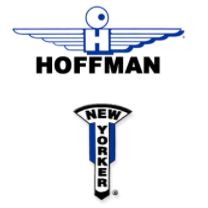 (April, 2021) Hoffman/New Yorker, Inc., a TCATA member since 1946, is the oldest manufacturer solely of specialized presses. The company is the result of two separate companies coming together to jointheir specialties, the Hoffman Pressing Machine Company established in 1904, and the New Yorker Pressing Machine Company. The company designs, manufactures and markets, worldwide, two distinct product programs consisting of garment/apparel presses for the garment manufacturers and laundry/dry cleaning presses for the processors.
The executive and accounting offices of Hoffman/New Yorker are located near New York City, in Hackensack, New Jersey. The manufacturing facility is in Dushore, Pennsylvania, along with the engineering and the repair parts department. Hoffman/New Yorker is committed to total customer satisfaction by providing high quality products and services to their customers. Please join us in congratulating them on their 75th anniversary with TCATA.