Cleaner & Launderer Turns 60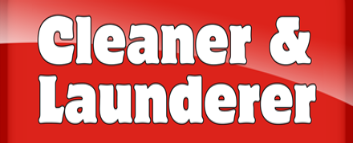 (October, 2020) Albane and Randy Wente, publishers of Cleaner & Launderer, are happy to announce the 60th anniversary of the publication. The publication was started in October of 1960 by Wally Urquhart under the name of California Cleaner and Launderer. It soon expanded to 13 Western states, bringing the first change in the publication's title to Western Cleaner & Launderer.
In 2007 the publication was renamed Cleaner & Launderer. In the early 80's Wally hired Joan Reid, Randy Wente's aunt, who worked for Wally several years. When Wally retired due to ill health he sold the publication to Joan and in turn she partnered with her sister Dorothy Ballard (Randy's mother). Together, the dynamic duo ran the business on their own until Joan decided to retire in 1990 and sold her share to Albane Wente. In 1991 Dorothy also retired, selling her share to Randy Wente, who left Hughes Aircraft Co. after 20 years. Surviving all of the hurdles throughout the years, Cleaner & Launderer is still going strong and looks forward to many more decades.