Eastern Funding LLC Names Robles COO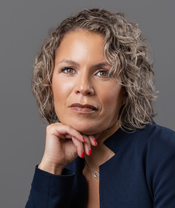 (February, 2021) Eastern Funding LLC recently named Nancy Robles its Chief Operating Officer. Robles previously served as the company's Executive Vice President of Operations and Compliance Officer. In her new role, she will be responsible for all the company's day-to-day operational and administrative functions. She will continue to report to Eastern Funding President Michael Fanger.
"Nancy has been instrumental in our growth and success since 2005," Fanger said. Robles joined Eastern Funding in 2005. During her tenure at Eastern, she has managed the company's operations functions including credit, compliance, documentation, funding, loan servicing, legal and work-out, and human resources.