Tingue, Brown & Co. Acquires Cramer Co.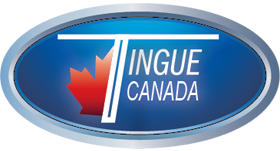 (February, 2021) Tingue, Brown & Co. announces the acquisition of Toronto-based Cramer Co. by its Canadian subsidiary, Tingue Canada, effective January 15, 2021.
Ty Acton, Tingue's President, shared, "We're very happy for David Cramer, who ran a terrific business starting back in 1978. We're also excited for the opportunity to expand our service to Canadian laundry operators going forward."
Tingue expanded on its investment in their Canadian customers when they opened an office and warehouse in Orillia, Ontario in 2015. Acton explains, "Our Canadian friends have told us for years that we need local representation and a local distribution center in order to succeed."
Several of Cramer Co.'s key employees will join the established Tingue Canada team, led by Orillia, Ontario's Patrick Robertson, who joined Tingue Canada in 2013.