ANSI Standard Z8.1- Volunteers Needed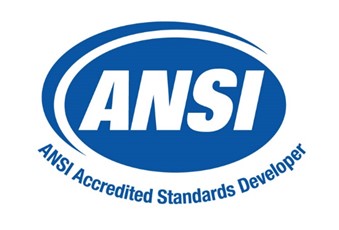 (March, 2021) We are about to begin a revision cycle of ANSI Z8.1 – 2016 Safety Requirements for Commercial Laundry Equipment and Operations, and are developing a canvass list of organizations that are potentially interested and/or directly or materially affected by the scope of this standard, which follows:
This standard applies to the safety design and safe operation of equipment and some system(s) used in commercial and institutional laundries and drycleaning plants by setting forth reasonable safety requirements. It does not apply to coin-operated or ticket-operated laundries or any drycleaning establishments (except for Garment Finishing & Pressing Equipment used in plants which primarily process laundered goods).
The creation of ANSI Z8.1 began in 1922 when the American Engineering Standards Committee – (now ANSI) invited the Laundry Owners' National Association, the Association of Government Labor Officials, and the National Association of Mutual Casualty Companies to act as sponsors for a safety code for laundry machinery and operations.
These associations then organized a sectional committee to draft such a code, which was approved as a standard in 1924. Several revisions and sponsorship changes later, TCATA was accredited to develop ANSI Z8.1 in 2006.
Voluntary consensus American National Standards are developed through procedures specified by ANSI that ensure due process, balance, transparency, openness, and they include a process for appeal. We anticipate the revision process to begin sometime this summer and we are projecting completion within 4 or 5 meetings over the span of 6-12 months.
We expect most of these meetings will be conducted via ZOOM virtual meetings, with the possibility of one (or more) face to face meetings.
Standardization provides commercial benefits to participating organizations through input and contributions that level the playing field and increase the safety and productivity of their operations.
If you or any other person in your organization would like to participate in this standards development activity, please let us know by the beginning of May 2021. If you have any questions or require further information, please feel free to contact Chris Felinski from B11 Standards at 571-276-0346 or Luci Ward at 813-348-0075.