UNX Adds to Their Team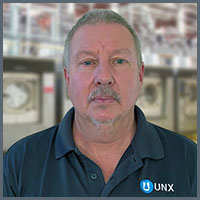 (April, 2021) UNX of Greenville, NC is very excited to welcome several new members to their team. Mr. Scott Beatty (l) will be serving customers in the Central & Southern Central Florida area and brings with him an extensive industry knowledge from his 30 years in the laundry industry. His experience includes working as a dry cleaning plant manager, and then a district manager as well as numerous years working for manufacturers and serving customers.
Mr. Tony Kim (r) is now a member of the UNX team. Tony will be serving customers in the Virginia and Washington D.C area and brings with him 20 years of industry experience. His professional career includes owning a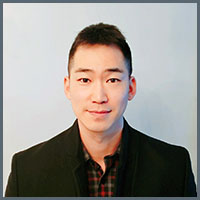 dry cleaning business for 15 years and then working as a manufacturers rep for 5 years before joining UNX. In his free time, you will find Tony enjoying time with his wife, fishing and playing some basketball.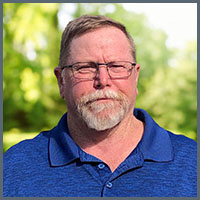 Mr. Kent Rucas (l) joined the UNX team recently. Kent started his career in the U.S. Army serving our country for 6 years. Since his transition to the civilian market Kent has spent 35+ years the laundry and dry cleaning industries serving customers. Kent will be serving customers in the East/Central Texas area. Outside of work, you will find Kent enjoying his hobbies like boating, fishing, camping, woodworking and cheering on the University of Texas as well as the Texas Rangers.
Finally, UNX welcomes Mr. Billy Davis (r). Billy will be serving customers in Oklahoma and brings withhim 25+ years of laundry and dry cleaning industry experience. Billy is a family man and enjoys his time with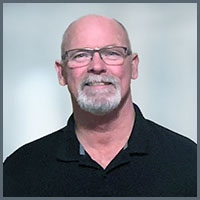 his wife, children and especially his grandchildren! In his free time you will find Billy enjoying some time at the lake, fishing with his grandchildren and cheering on his favorite team, the Oklahoma State Cowboys.