Gardner Machinery Celebrates 75 Years with TCATA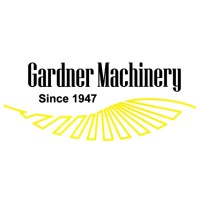 (March, 2022) Gardner Machinery Corporation (GMC), of Charlotte, North Carolina, is celebrating 75 years of membership with TCATA. GMC has pioneered innovations in laundry equipment industry design since 1947. The Company has evolved from its early days of rebuilding used laundry equipment to its present-day role of designing state-of-the-art automated and computerized material handling systems.
Samuel W. Gardner, Sr., Samuel W. Gardner, Jr., and F. L. Rufty founded the business in 1947. Richard (Dick) Gardner is the current President and third generation of the family to run Gardner Machinery. In the early years, GMC reconditioned and rebuilt used laundry and dry-cleaning machinery. During World War II, little equipment was manufactured for consumer use. After the war, there was a big market for reconditioned laundry machinery and equipment.
In the late 1950's, Gardner designed an innovative gravity monorail conveyor utilizing the previously wasted overhead space that is customary in laundries. This first overhead monorail laundry conveyor was installed in 1962 in the Sanitary Laundry in Knoxville, Tennessee, and was still in operation in the early 1990's. Today, GMC provides customized equipment to laundries of varying sizes in varying degrees of automation. Gardner Machinery has built a strong reputation for long-lasting, quality products. Join us in congratulating them on 75 years with TCATA.