ARTA Announces New Leadership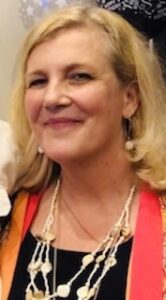 (August, 2023) The American Reusable Textile Association (ARTA) Board of Directors recently announced a change to the organization's leadership. After serving 16 years as Executive Director, Nancy Jenkins of Jenkins Integrated Methods is leaving the association to serve as a licensed professional counselor. Jenkins joined ARTA in 2003 as Editor of its bimonthly newsletter. In 2007, she stepped into the Executive Director role when Bill Carroll retired. She previously served as Managing Editor for TRSA from 1984 to 1990.
The ARTA Board of Directors began its search for new leadership in late 2022. Based on its goals for the future, the Board felt that Craft, an association management firm based in South Carolina was best positioned to help ARTA meet its growth objectives. Led by Jim Ritchie, Craft has been selected to lead ARTA effective August 1. Jenkins will help with the transfer and officially departs at the end of September.