Union Celebrates 25 Years With TCATA
(September, 2023) Union USA celebrated their 25th anniversary of TCATA membership this year. Headquartered just south of Atlanta, GA, Union offers the dry cleaning industry a full line of machines that utilize any of the solvents now in the US. Established in the US since 1984, Union Dry Cleaning specializes in dry cleaning excellence. They are a flagship brand of the FMB Group, located in Bologna, Italy.
Union machines are noted for their innovative designs, cutting edge technology, safety of operation, highest quality control, and full compliance with Federal, state, and local regulations. Union is proud to be the largest manufacturer of textile dry cleaning equipment for use with all Class III-A alternative solvents and perchloroethylene.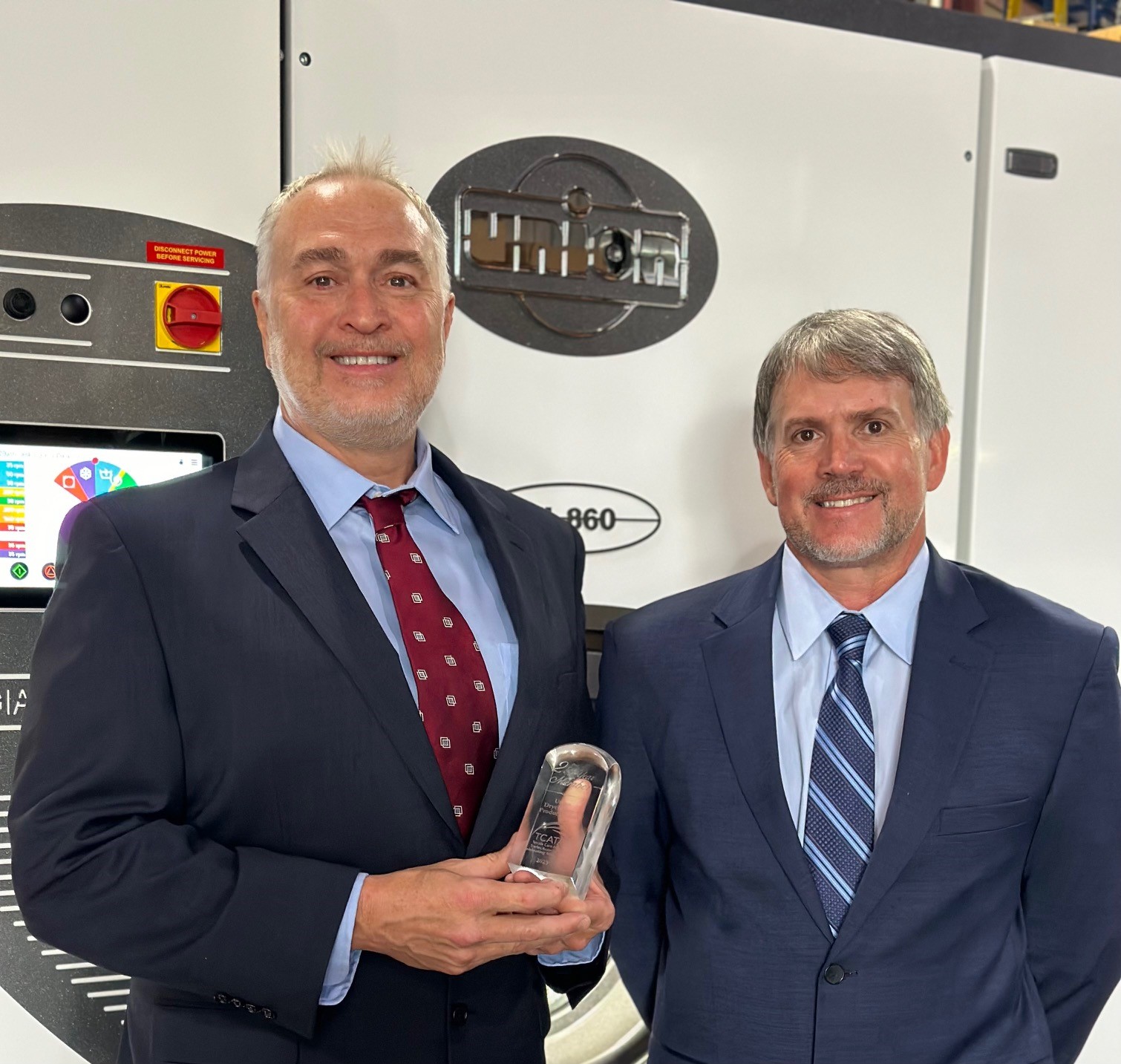 Pictured L-R: Jack Burnett- President UNION USA and Vic Williams- UNION USA Eastern Sales Manager