Kemco Acquired by Ceco Environmental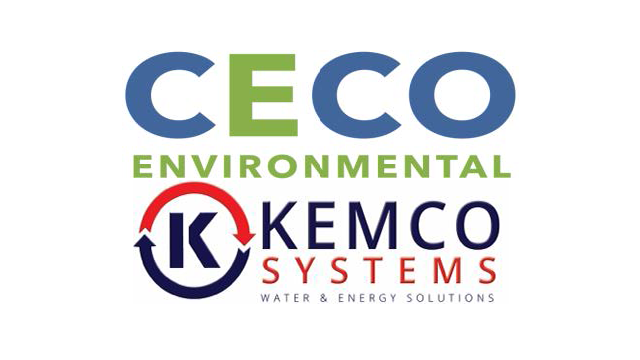 (September, 2023) Kemco Systems of Clearwater, FL is proud to announce it has been acquired by CECO Environmental Corporation. This partnership will elevate Kemco's product and service offerings, as well as enhance efforts in assisting customers in reaching their sustainability goals. Kemco, founded in 1969, marks the third acquisition for CECO during 2023.
"I am excited to welcome the Kemco team to CECO and confident that the combination will open new growth opportunities across attractive industrial water markets. The acquisition of Kemco is another important and strategic step to build upon our already strong and diversified industrial water capabilities, which we have been building with tremendous organic growth execution and the acquisitions of Compass Water, Index Water, DS21, and General Rubber," said Todd Gleason, Chief Executive Officer, CECO Environmental.
Kemco's leadership team will remain to drive the business and work across CECO's other industrial water businesses to maximize solution selling and services. "We are excited to join a company that is so well aligned with our mission of helping customers solve their water and energy challenges, and we expect to enhance our value delivery to customers seeking to reduce their environmental footprint while improving their profitability," said Tom Vanden Heuvel, Vice President and General Manager of Kemco Systems.