EPA Administrator Issues Directive to end "Sue and Settle"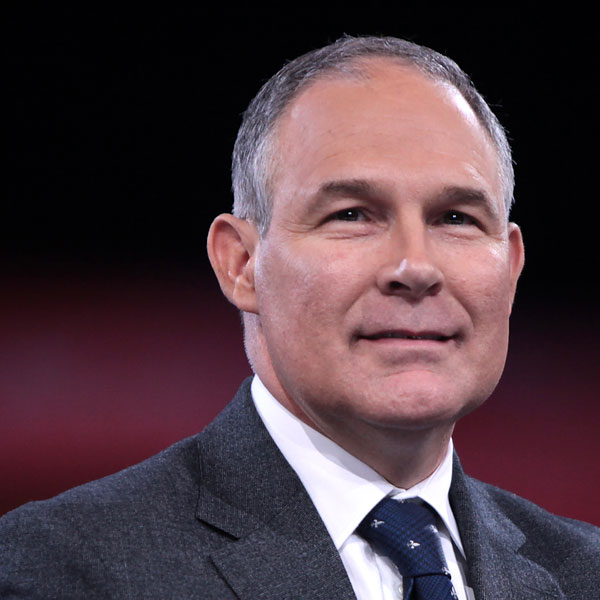 (October 2017) Fulfilling his promise to end the practice of regulation through litigation that has harmed the American public, Environmental Protection Agency Administrator Scott Pruitt (pictured left) recently issued an Agency-wide directive designed to end "sue and settle" practices within the Agency. "Sue and settle" has often been used over the years when EPA is sued by a special interest group, and the Agency settles the suit behind closed doors, circumventing the normal regulatory process which would open up discussion and consideration to the public.
The new directive will provide an unprecedented level of public participation and transparency in EPA consent decrees and settlement agreements. "The days of regulation through litigation are over," said EPA Administrator Scott Pruitt. "We will no longer go behind closed doors and use consent decrees and settlement agreements to resolve lawsuits filed against the Agency by special interest groups that go around the regulatory process set forth by Congress. Additionally, gone are the days of routinely paying tens of thousands of dollars in attorney's fees to these groups with which we swiftly settle" he went on to say.